Kenya is now remaining with less than 15 months for it to go for a general election as required by the Constitution of Kenya. It is expected that the citizens will elect their new leaders right from the top to the bottom.
Now, the presidential race seems that it will be very hard. According to many, the race will be majorly between the country's top political "giants" i.e Raila Odinga and the deputy president hon William Ruto who have already expressed his interest in occupying the statehouse.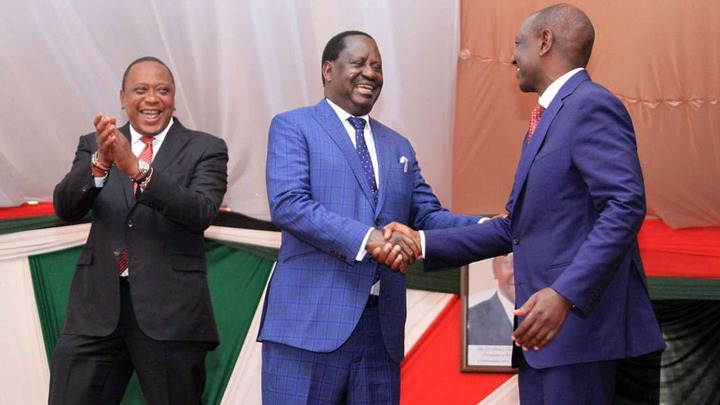 According to some people, president Uhuru Kenyatta might endorse his handshake partner hon Raila Odinga as his Preferred presidential candidate. To some, president Uhuru Kenyatta might endorse his deputy hon William Ruto saying that the two have not played their ways Completely.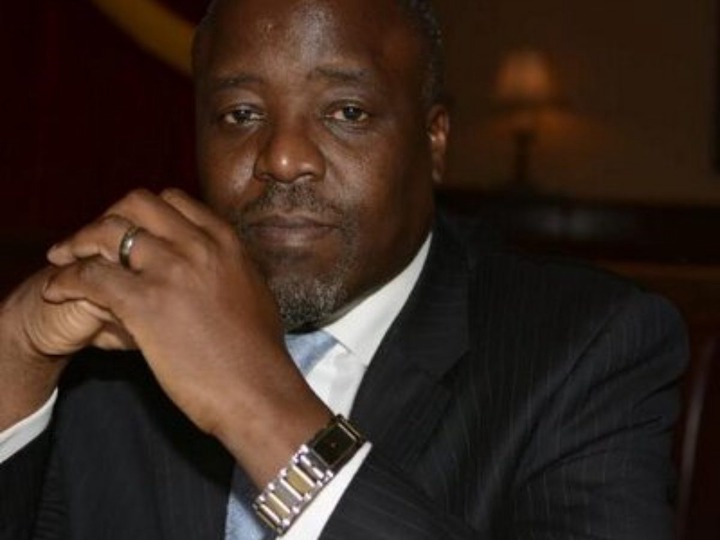 Now, it seems that these allegations by people might not be true according to mr Samwel Omwenga who is among the political analysts in the country. Omwenga revealed what the "Deep State" are planning ahead of 2022 where Ruto and Raila are out of their plans.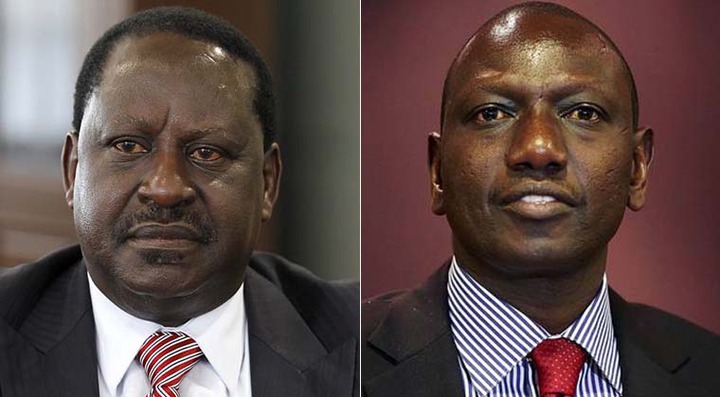 According to Omwenga, the deep state will not allow president Uhuru Kenyatta to reconcile with his deputy president hon William Ruto meaning that he will probably not endorse him as his preffered candidate. This will be a blow to Ruto who worked hard to see that Uhuru Kenyatta becomes the president of Kenya.
Mr Omwenga went ahead to reveal that on other hand, Uhuru Kenyatta will throw the ODM boss under the bus and risk whatever it comes with it. This means that Raila might not get Uhuru Kenyatta's endorsement ahead of 2022.
This analysis by Mr Omwenga was established the news today.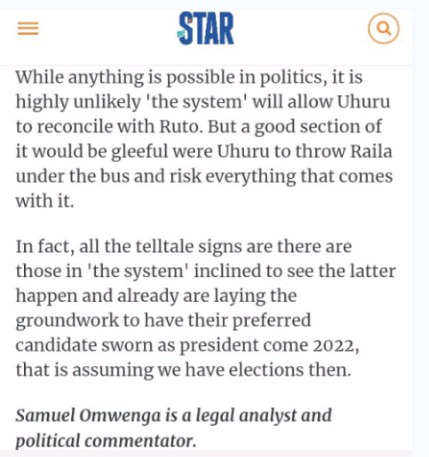 Content created and supplied by: Kip'sEnock (via Opera News )