Many Kenyans have faced difficulties in efforts to adhere to regulations set by the government in order to avoid the spread of Covid-19 virus. The guidelines have been in place since the onset of the pandemic in Kenya, that is on March 2020. One of the most notable Covid-19 Guideline has been maintaining social distance, a law that had been proven to be one of the most effective ways to control the spread of the deadly virus. However, at some points, Kenyans have no choice but to violate these rules to get services.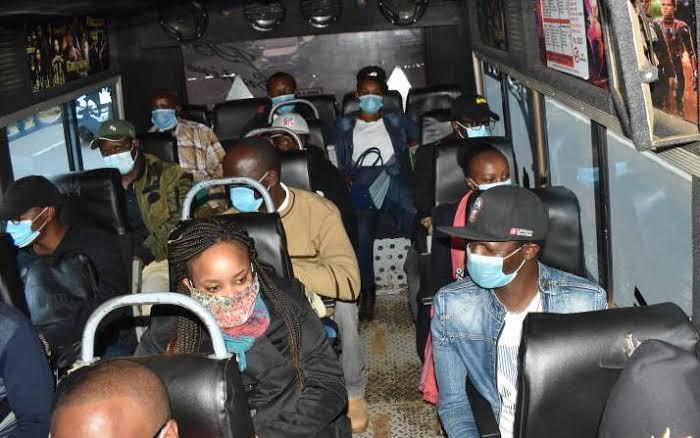 Photo Courtesy
The Matatu sector has so far been one of the most notorious in flaunting Covid-19 guidelines. The government through the ministry of transport and interior had demanded that the matatus should carry at most half of the normal passenger capacity. But it seems like the operators can no longer adhere to this guideline. Kenyans on the other side, who cannot afford alterative means of transport, have no choice but to board these matatus.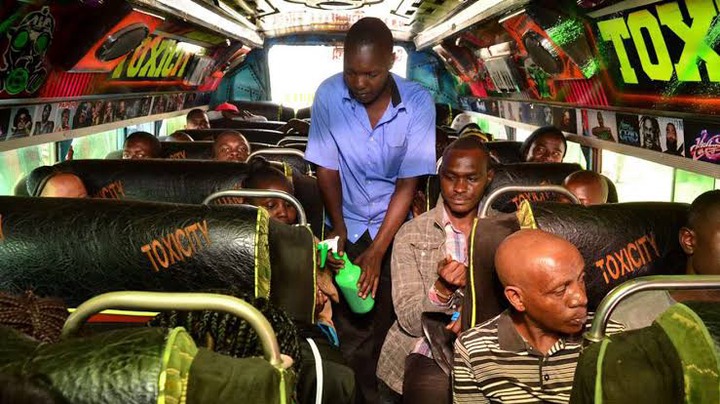 Photo Courtesy
Matatus, and PSVs in general have gone back to carrying full capacity, and even excess, giving passengers no choice but to give in to their rogue decision. In fact, a passenger cannot wait for another vehicle to observe the rules because all these matatus speak one language. You either board or stay in the stage. When you are already in a Matatu and you refuse to create space for another passenger, you risk being thrown out, therefore, the best decision is to give space and to peaceful get to your destination, risking your life at the same time.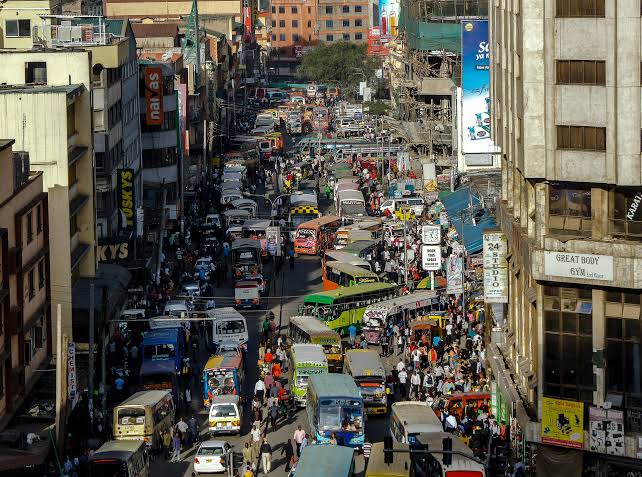 Photo Courtesy
This has turned out to be the current unavoidable trend in Kenya. But with the now limited expectations from government authorities to ensure the regulations are adhered to, Kenyans really have to strictly follow other set guidelines and precautionary measures. Put on your masks, wash your hands, sanitise and drink some "Dawa"
Thanks for reading, Stay Safe.
Content created and supplied by: Steps254 (via Opera News )