IEBC Chairman Who Fell Sick, Died a 'Hated Man' After Allegedly Rigged Elections
The Independent Electoral and Boundaries Commission (IEBC) is a body that is closely watched by Kenyans, especially during pre-election and post-election periods.
History has it that most commissioners of IEBC do not stay in those positions for more than one election seasons before they are kicked out, or as in the case of Roselyn Akombe and her colleagues, they resign willingly.
Samuel Kivuitu was once at the helm of the commission, when it was named the Electoral Commission of Kenya (ECK). The chairman was described as the man 'who was at the centre of Kenya's darkest hour.'
Picture of the late ECK Chairman, Samuel Kivuitu; Photo Courtesy
Kivuitu oversaw the 2007 elections which turned out to be the bloodiest election in the history of Kenya, having lead to the death of over 1300 people due to post election violence.
The election that saw president Mwai Kibaki take his second term as the president of Kenya turned sour after allegations that Kivuitu oversaw the rigging of the elections and illegal swearing in of the president. A rushed swearing in ceremony was held, sparking violence between Kenyans who supported Kibaki and those who supported Raila Odinga.
In an interview with Joe Ageyo, Kivuitu was asked how he feels about being blamed for the post election violence. The man admitted that he knew, he was a hated man, and was aware of the bile that Kenyans had towards him.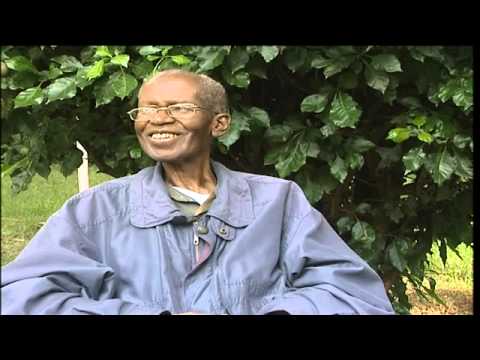 A picture of an ailling Kivuitu; Photo Courtesy
"I think we are human, and I have come to consider those people who harbour hatred for me, I have come to regard them as human. If I meet these people who don't like me, I will tell them 'Thank you very much, you can keep your views but when you calm down, you can come we talk'" Kivuitu told Joe Ageyo.
Kivuitu further said that he did not know if the elections were rigged and that machine results were brought to him to announce them.
Apart from the hatred spewed towards the chairman who was once an affluent lawyer, he was again stricken with cancer of the Oesophogas.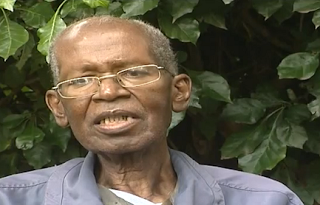 After the disbandment of the commission, the disease further took a toll on his body, reducing the once healthy man to an underweight. Having lost his glory as a lawyer, Kivuitu further lost his vibrant body due to the effects of cancer.
The commissioner later on succumbed to the disease on February 2013 while receiving treatment at the M.P Shah hospital. He never lived to see the 2013 general elections.
Content created and supplied by: 5thEstate (via Opera News )