This leader has shown that she has a strong stand after stating that she is not ready to be shaken or endure anyone who will try to challenge or interfere with her presidency.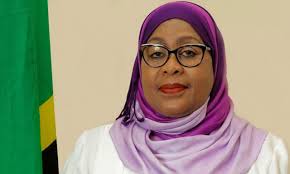 The leader's strong stand was portrayed in her speech of bidding goodbye to the late president Magufuli in Dodoma when she said, "Those who have doubts that a woman can lead the Democratic Republic of Tanzania, so I want to tell them that whoever is standing here is the President of the Democratic Republic of Tanzania."
That strong stand reminds us of the stand her predecessor once made while at one of his public gathering meetings in Singida in 2017 when he said he is the president of Tanzania, he is not shaken by anything.
Either, Magufuli once made it clear that he did not go to the statehouse to look for lovers but to do his job and he is the president who is in charge of the development of the country. An example of those two stands that Samia Suluhu and John Magufuli are here to work and not play around and that was a message well sent to their helpers, allies and criticisers including the whole nation of Tanzania. There, to do their work, they had to ensure that the people knew that they mean business.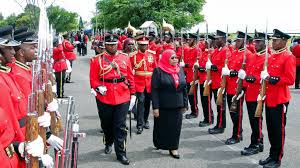 President Samia Suluhu just like other leaders has proven her wisdom when she asked the retired leaders that she asks for their help in her leadership.
Samia said, "I ask my fellow elders from all sorts of union, but also the retired leaders, am your youth just as he was President Magufuli. Am also ready to unite with you building Tanzania."
This president is sending a message that her leadership is also inclusive of the reasonability of her predecessors, all retired leaders of all parties. It's a big leadership step. 
Content created and supplied by: ANjangiru (via Opera News )