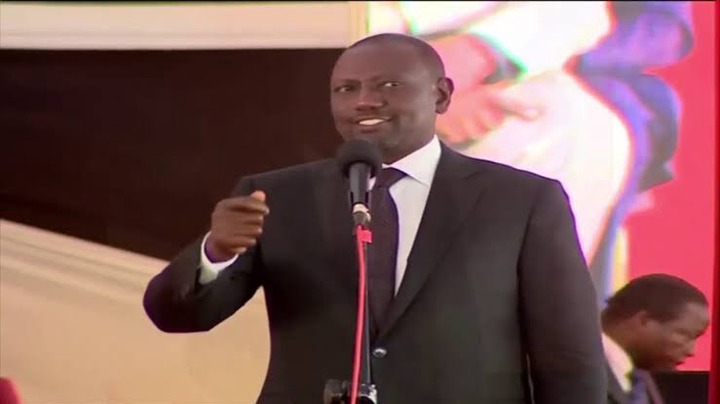 Ever since the handshake and subsequent cold War that followed between Uhuru Kenyatta and his Deputy who one time seemed very close,and at some point even wore matching attires and held hands,Kenyans have been left in confusion on what led to bad blood between UhuRuto.
Some of the Kenyans have argued that President Uhuru wants to extend term in office which didn't go well with Ruto,and prompted the head of state to betray him by bringing opposition into board.
Others have also suggested that perhaps it might be Dp Ruto's runaway corruption which was tainting the Jubilee government in a bad light that caused Everything.
The President while at BOMAS of Kenya launching the Building Bridges Initiative report,Uhuru hinted at a possible reason for their fallout.
According to President Uhuru,Everything was okay between him and his deputy until the date Ruto became obsessed with 2022.
However,the fallout between Ruto and Uhuru might have begun way back on Monday of January 9th,2017 during the funeral of former KANU power broker Mark too.
In attendance were Kenya's political heavyweights namely Raila Odinga and his brother Oburu,Kalonzo Musyoka, Musalia Mudavadi and Gideon Moi.
The highly attended ceremony by high profile persons in the country was so calm until Gideon Moi casted the first stone.
Speaking in his native Kalenjin,he began by shrugging off accusations which had been Building up weeks earlier that he was dividing Kalenjin.
Gideon Moi went ahead and slammed at Dp Ruto's hustler narrative that the word meant something awful in the dictionary.
He then went ahead and said the President was free to campaign in Rift Valley and needed no one to support him.
When Ruto's turn came,he shocked many with his tone.Speaking in Kalenjin,Ruto seemed to suggest that he owned the government and Uhuru who was seated a few meters away from him was a spectator in his own government.
Dp Ruto further went ahead and said he ought to be consulted in case of anything and people should ignore other people.
"..and for those ones who now want to tell us how to run government,where were you when I was forming this government?...didn't I deliver Kalenjin voted for the president in 2013? ..if you have any problem disturbing you, leave the president alone. Come to me! i'll tell you what you need to know."
Content created and supplied by: Mwananchi.co.ke (via Opera News )