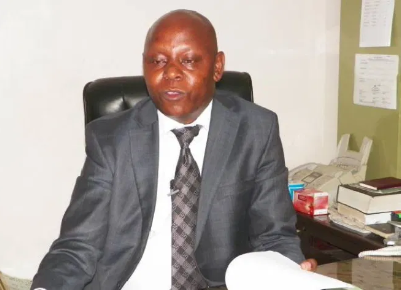 Kenyan born Lawyer Paul Gicheru is back from the International Criminal Court, ICC after he surrendered in November last year. Gicheru has been accused of bribing witnesses who were set to testify against Deputy President William Ruto alongside Joshua Sang.
Gicheru arrived in the country on Tuesday after spending three months working to get his freedom, and proving his innocence at the ICC.
In an interview with the Standard, Gicheru who appeared a happy man said indeed he was after being in the country once more.
Gicheru described his life at the ICC's detention centre as 'good and comfortable' since he was given maximum attention not only from the Netherlands government but also the court, and was able to access whatever he needed.

"I was given my own room. The rooms are good, with a television, personal computer which is connected to the internet. I could also eat whatever I wanted although at times I would but what was not in the menu," Gicheru stated.
When he was not attending his sessions at the court, Gicheru discloses that he used to walk freely withing the detention center and he would meet a number of fellow detainees.
He further added that his decision to surrender to the Hague was a personal choice, which he settled at after having consultation with his family alone.
"... Any speculation on any third party involvement was entirely wrong and should be ignored," he said.
Content created and supplied by: Reliable_News (via Opera News )