Jackson Kibor rose to national limelight due to numerous divorce court cases and wrangles with his sons.
Mzee Kibor has successfully divorced his two wives, and he is currently married to a 28 year old lady, his first wife is deceased.
Mzee Kibor was once arrested after threatening to shoot his son after battling for a piece land, Kibor alleged that his son accosted him with goons holding crude weapons which prompted him to pull out his gun as he is a licensed gun owner since 1994.
After his gun was confiscated, Kibor fitted his landcruiser with spikes and when confronted by NTSA he said that it was a move to protect his vast piece of land and he would only use the car in farms and not highway.
NTSA later ordered the farmer to remove the spikes as they posed danger to other road users.
Jackson Kibor landcruiser fitted with spikes (photo courtesy)
Kibor loves cars, in an interview with KASS TV Kibor claimed that during his prime years when Daniel Moi was the president, he bought a mercedes benz limousine resembling the president's which was imported through Tanzania and when he drove to parliament with it he was received by MPs who taught the head of state had arrived.
Currently the businessman drives a toyota landcruiser VX which holds a V8 engine. The car costs over 14 million according to a sales advert.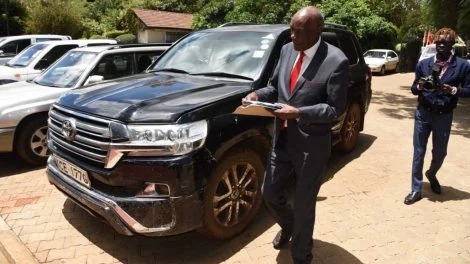 Mzee Kibor alongside his landcruiser (photo courtesy)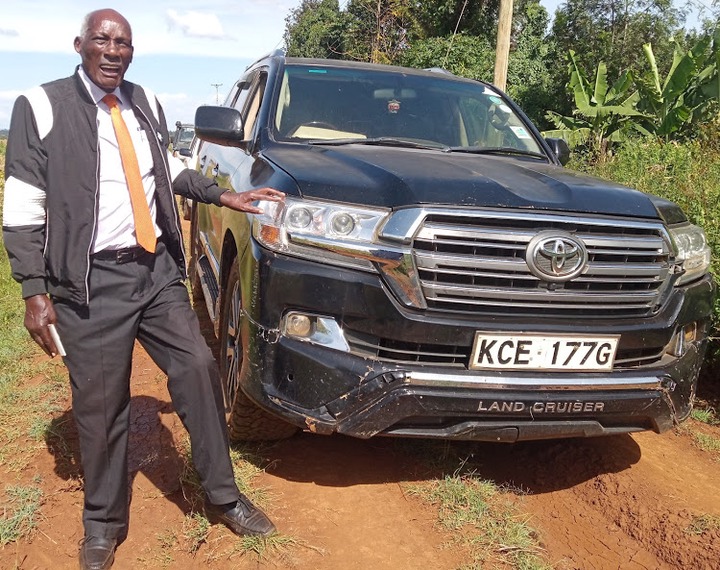 Jackson Kibor (photo courtesy)
Content created and supplied by: dailyreporter_ke (via Opera News )