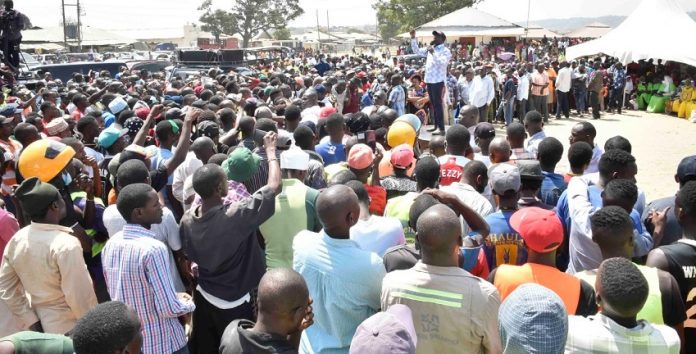 Deputy president William Ruto is in his third day of his political rally at Mombasa, mobilizing more followers to follow his motion. Ruto addressing the press today, Aisha Jumwa came out gun blazing at BBI saying that Kenyans are being led by two people, which are just proposing things for their material gain. Ruto's motion is now raising political temperatures as now many are just into his attention. William said that he will continue with his hustler narrative, no matter what his opposers have been talking about him since 2022.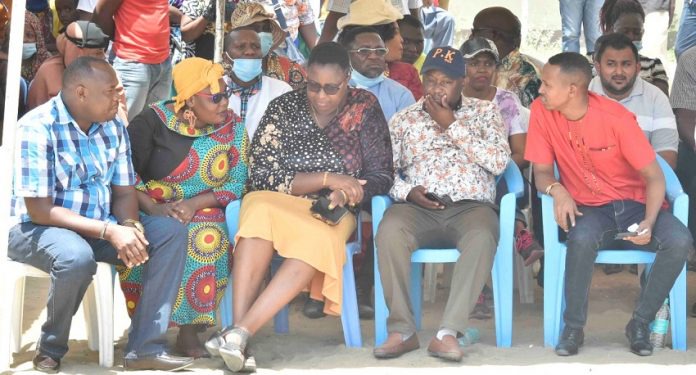 " We will keep extending strategic and innovative support to them so as to uplift the lifestyle of the millions of hustlers and further Kenya's development agenda." Said Ruto.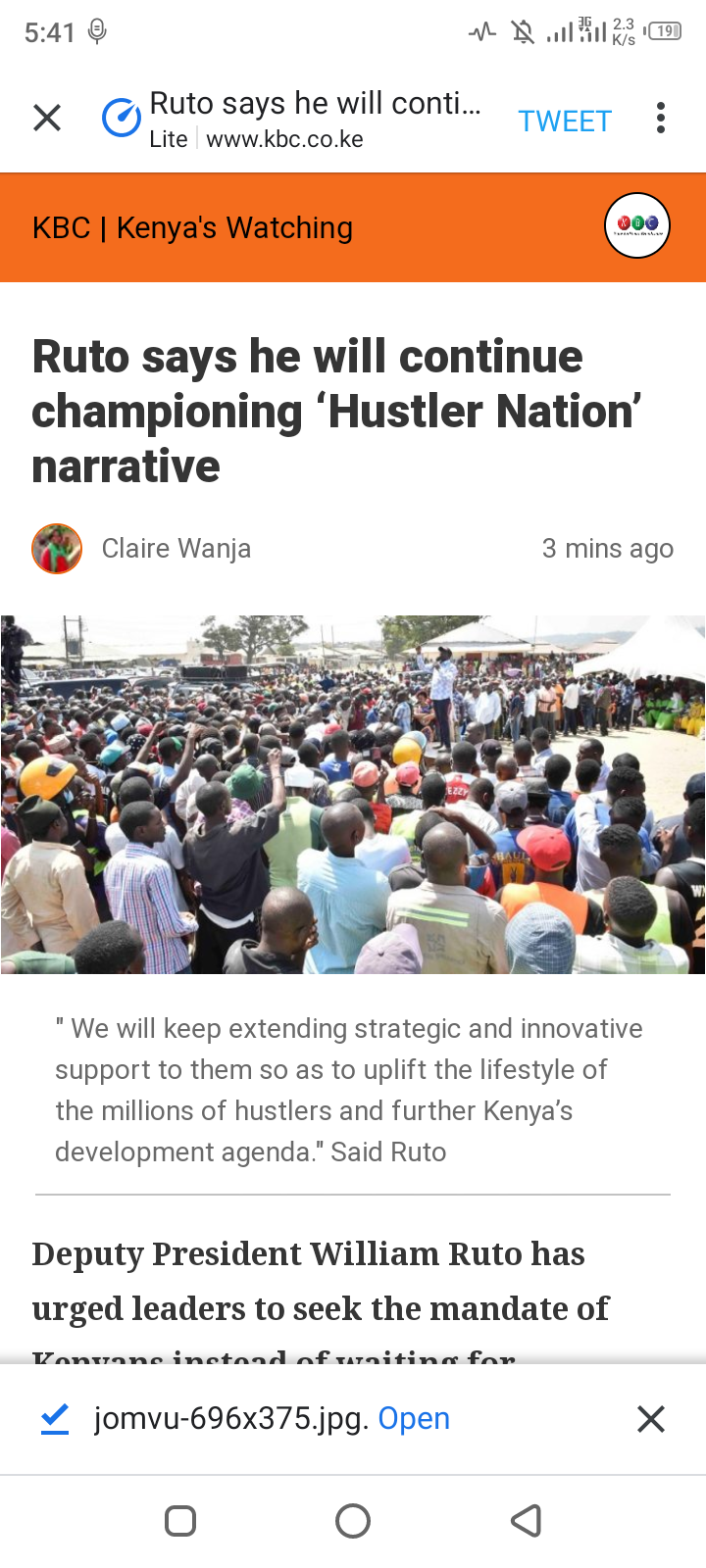 He added by saying that Kenyans are no longer ignorant, and this time round they are going to elect leaders who will offer solutions to their problems.
"But they cannot harvest where they did not sow," he said.
"Stop deceiving yourselves. If you want leadership in Kenya, it is the people to decide," he said.
He said that hustler narrative is basically based on raising the life's of low class Kenyans, making sure each of them has something to enjoy at the end of the day.
"We must change the economic model of the country and have more resources at the bottom," he said.
Leaders at the meeting had an argument that money set aside for BBI could have been used to come up with projects to help common citizens, who need development but not words of mouth.
"We are not in a constitutional crisis. We do not need BBI. We need Kenyans to be empowered," said Vincent Kemosi of West Mugirango.
Rumours of MCA's being bribed by a car and ksh.2 million was the story of the day, and this was said to be their right, but should not be used as a way of making them support BBI.
"We support the decision to give MCAs car grants. However, that should not be used as an incentive to pass BBI because that is their right."
Content created and supplied by: Handprinter (via Opera News )