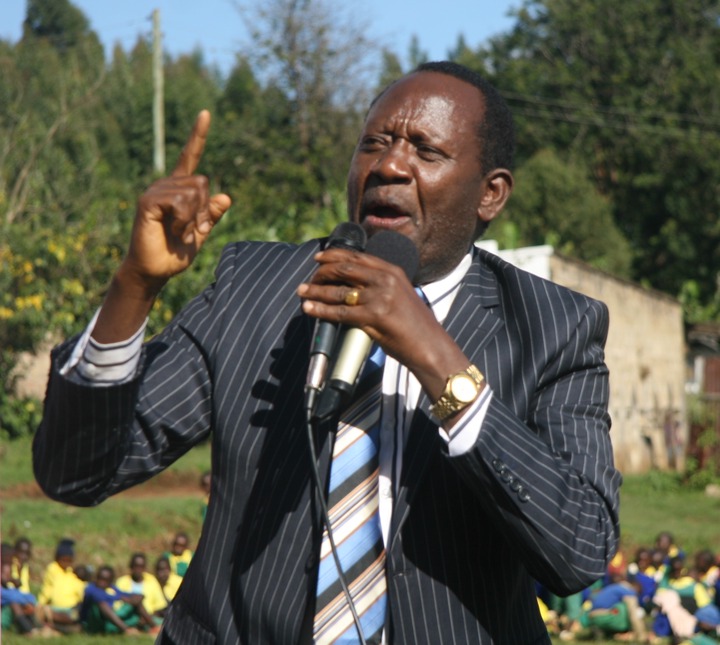 East African Legislative Assembly (EALA) MP Mpuru Aburi has been dealt a blow in a defamation case against his ally-turned-foe Governor Kiraitu Murungi after a High court ruled in favour of the latter.
Lady Justice Thripsisa Cherere of Meru High court barred the EALA MP legislator and his media house against uttering and publishing any defamatory words against the county boss linking him to graft.
In a 19-page ruling she ruled that the defamation suit filed by the Governor claiming that the former Tigania East MP was spreading propaganda that he was corrupt .
She held that the case had merits and had established a prima facie case and therefore it would be heard.
She ordered the legislator and his media company, Bonten media group, from linking him to Anglo Leasing type contracts, theft of public resources, money laundering and operation of foreign bank accounts.
"An order of temporary injunction is hereby issued restraining the respondents by themselves or through any of their servants from uttering any defamatory words publishing any defamatory information, verbally or writing on Facebook pages or any social media platforms on radio or television or anywhere else to individuals groups body or bodies or companies linking the plaintiff to the Anglo leasing type contracts, theft of public resources , money laundering and operation of foreign bank accounts or any similar or related defamatory of the plaintiff or against plaintiff pending the determination of this suit, '' ruled Lady Justice Cherere.
The first term Jubilee Governor told the court that Mr Aburi broadcasted through his radio station, Thiiri FM words to the effect that he had participated in Anglo Leasing contracts.
According to court documents Mr Murungi alleged that the vocal lawmaker repeatedly called him a thief besides telling his audience on August 21, 2020, that he had an offshore account in South Africa with billions of shillings.
Further Mr Aburi is said to have claimed the governor together with his wife and son participated in stealing money meant to combat the deadly Coronavirus pandemic.
He also reportedly told his audience that the governor was diverting revenue collected during the covid-19 period when the other counties had halted collections, and was being taken to Mr Murungi's home.
The Governor lamented that the allegations had ruined his reputation, brought him into public scandal, odium and contempt among right thinking members of the society and that the governor participated in underhand corruption thus lacked integrity and unfit to hold public office.
Through Lawyer Ken Muriuki the County Chief has sued the two defendants seeking orders against the defendants who he indicts of committing acts of defamation against his client.
In the civil suit the Governor is seeking damages, both general and aggravated damages as well as an unconditional apology from the defendants.
Content created and supplied by: KENBETT (via Opera News )