The governor of Kakamega County H.E Dr. Wycliffe Oparanya has requested voters in the Matungu Sub-county to elect ODM candidate Hon David Aoko Were in the by-election ahead.
Conveying the message a few hours elapsed at Kholera primary school in Matungu outskirts, he explained that a win for Hon. Were will give him (Dr. Oparanya) political mileage and further go ahead in representing and fighting for the needs of the Luhya nation.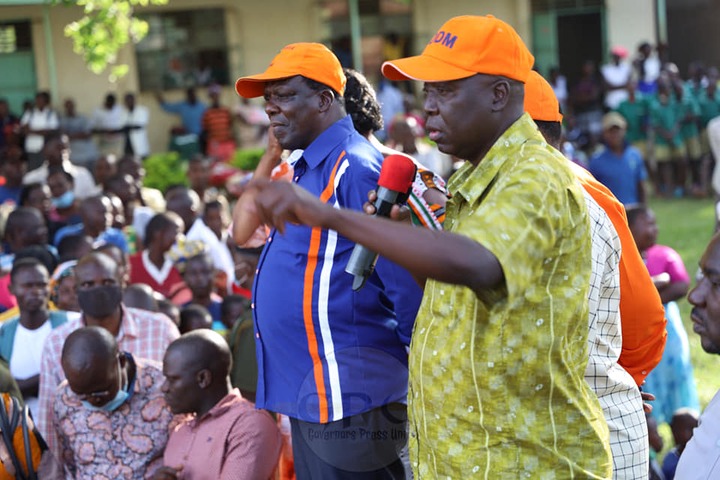 Oparanya in Matungu district.
"The March 4th by-election is about me, not Hon David Aoko Were. I plead with you to vote for him(Hon Were) so as for you to give me political mileage," echoed Dr. Oparanya.
He says that Hon Were is a development-oriented leader who spurs the development growth and brings people together.
"I am here to seek your support to ensure ODM through our candidate Hon Were wins this seat," he said.
Deputy Governor Prof Philip Kutima who is also Kakamega County ODM chairman called on the voters to make wise decisions of seconding David Were.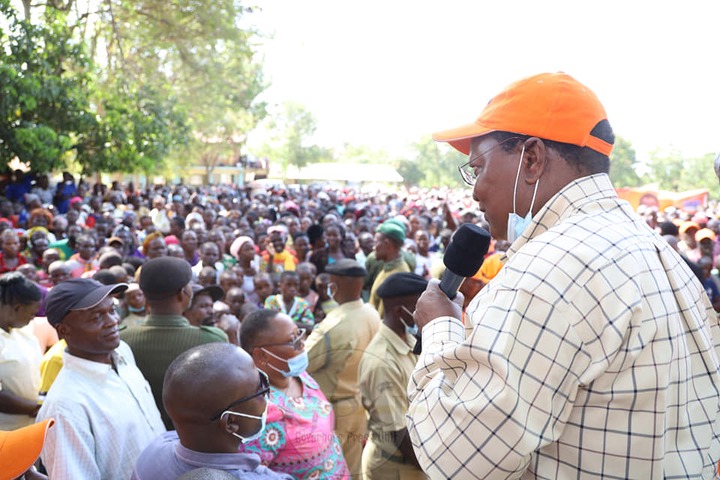 Kakamega deputy governor.
"Hon Were is an experienced person who is ready to deliver. He has been tested and I am confident he will win and serve his people well," said Prof Kutima.
On his side, Hon Were expressed confidence in winning the seat and urged voters to support and vote for him.
He said if elected he will focus on completing development projects started during his tenure and that of the late Hon Justus Murunga.
"My main focus will be to complete projects that I started and those ones started by Hon Murunga," said Were.
Kakamega Women Representative Hon Elsie Muhanda nominated senators Hon Naomi Shiyonga and Getrude Musuruve, MCAs and other leaders were present.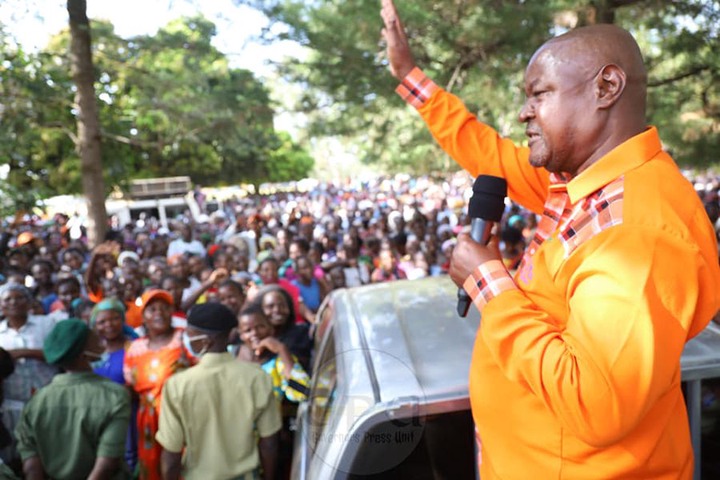 Hon.David Aoko Were.
..........................................................END......................................................
Content created and supplied by: BELLBUT (via Opera News )