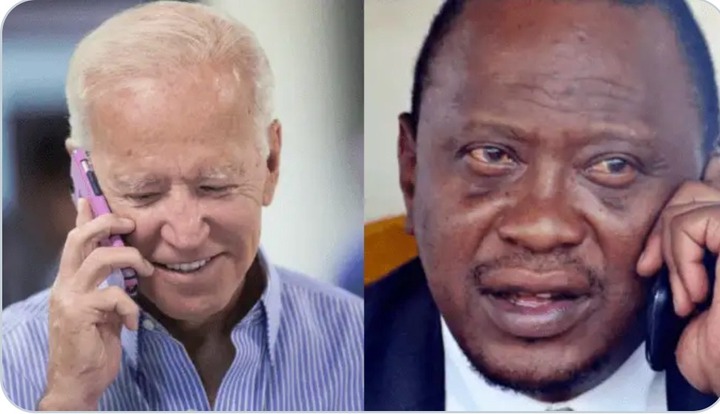 Africa has always received negative energy when it comes to matters concerning the political realm in the region. From Uganda to Nigeria, most associates in the United States have always formed a part when it comes to managing election votes, preventing corruption, and rigging of electoral votes.
According to Citizen television, the incumbent president of United States Joe Biden called president Uhuru Kenyatta for being an icon when it comes to political maturity across the horn of Africa.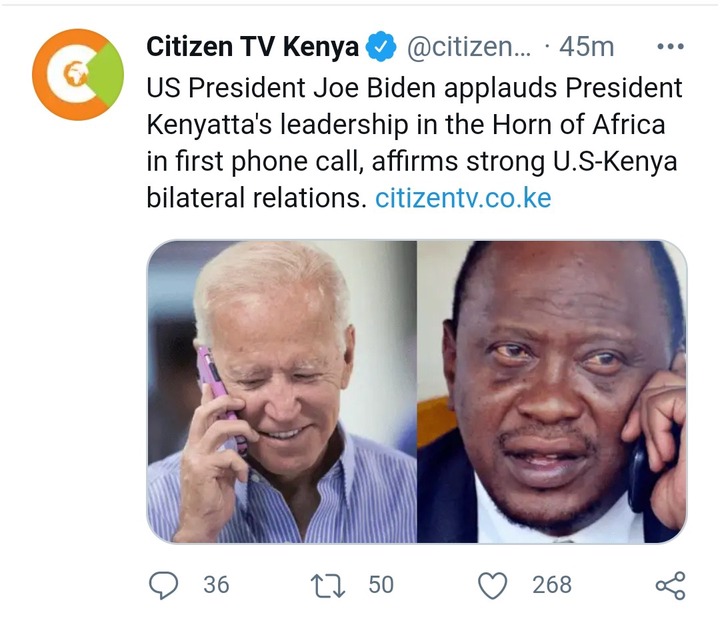 These are some of the reactions from Kenyans on Twitter who said this after the tweet by Citizen Television went viral.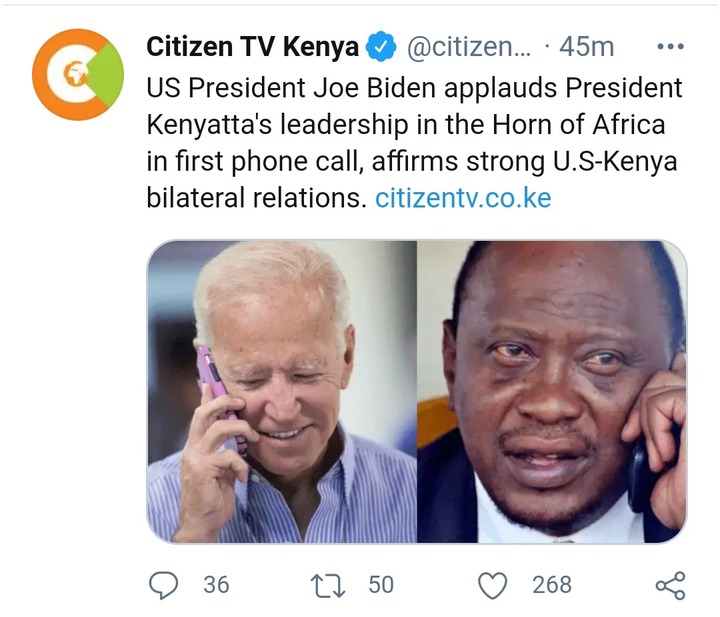 Philip Said "Hamna issue ni mzee ushasema sisi vijana ndio uso wa taifa, tulijenge taifa!"
Geoffrey said "Hiyo strong support niile Muradhe alisema jana ya eviction ama gani."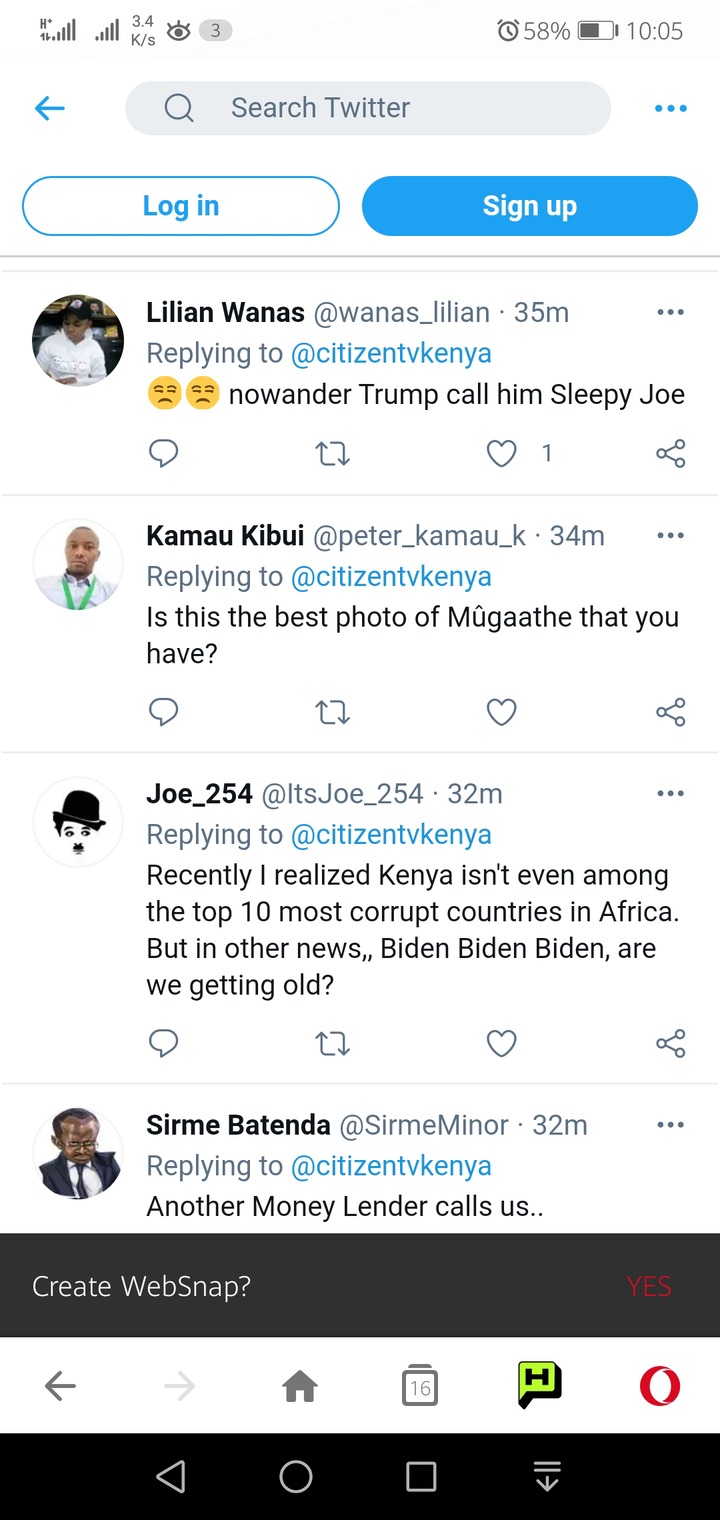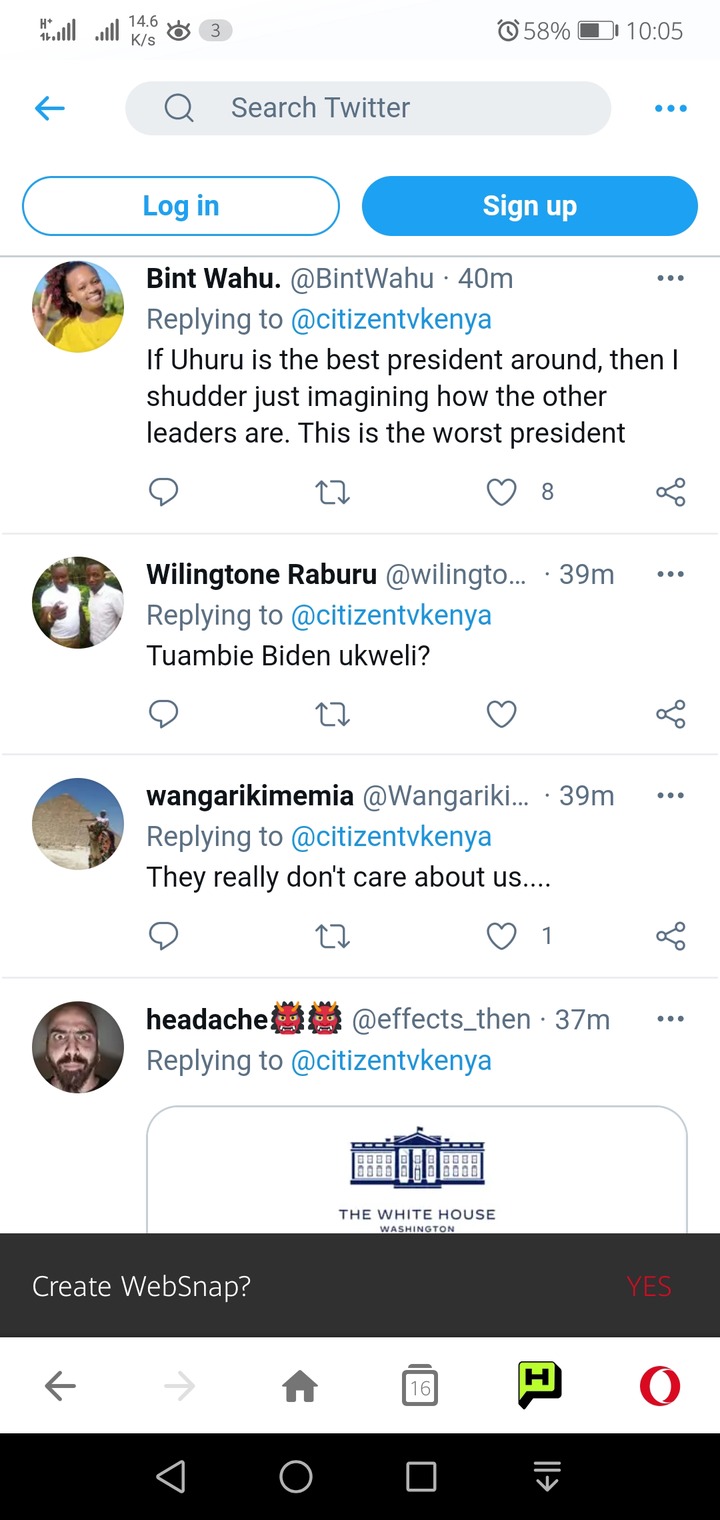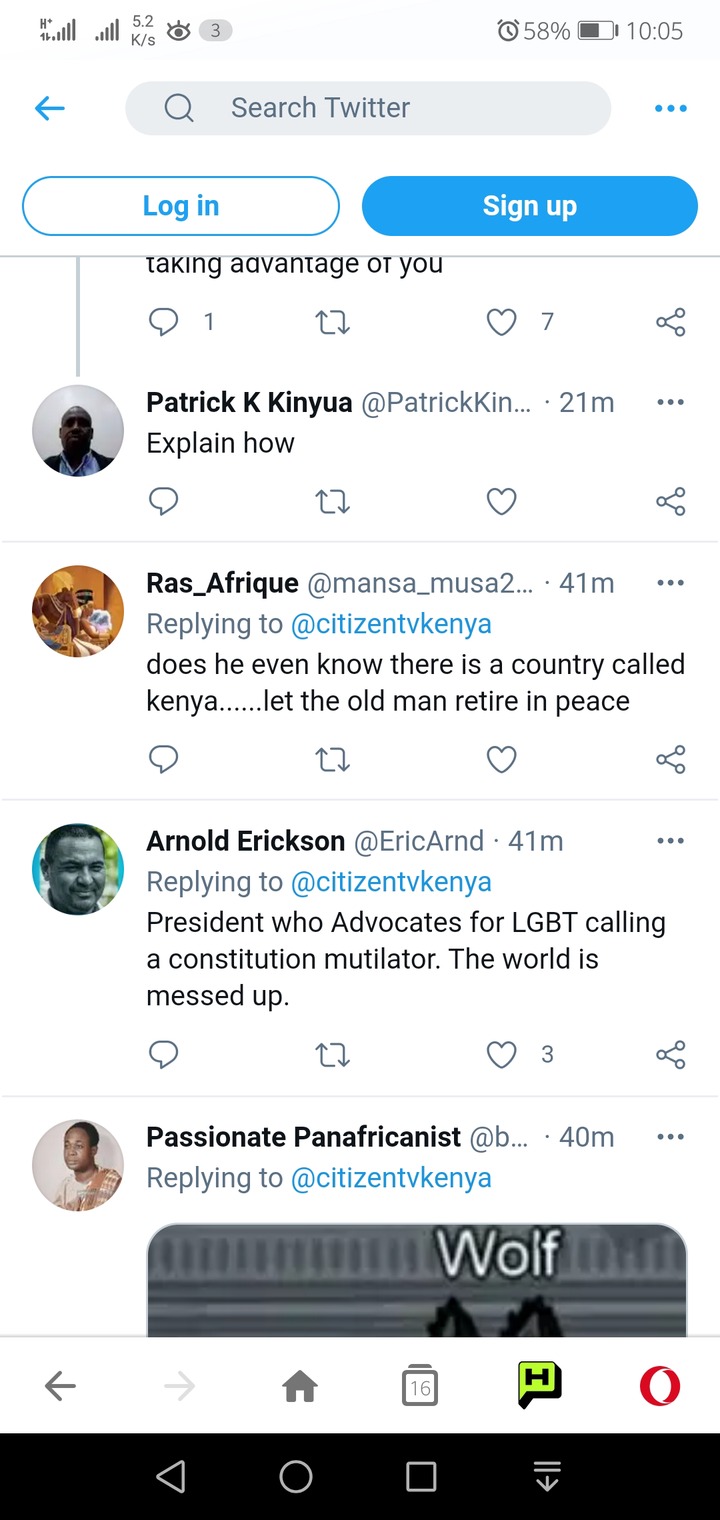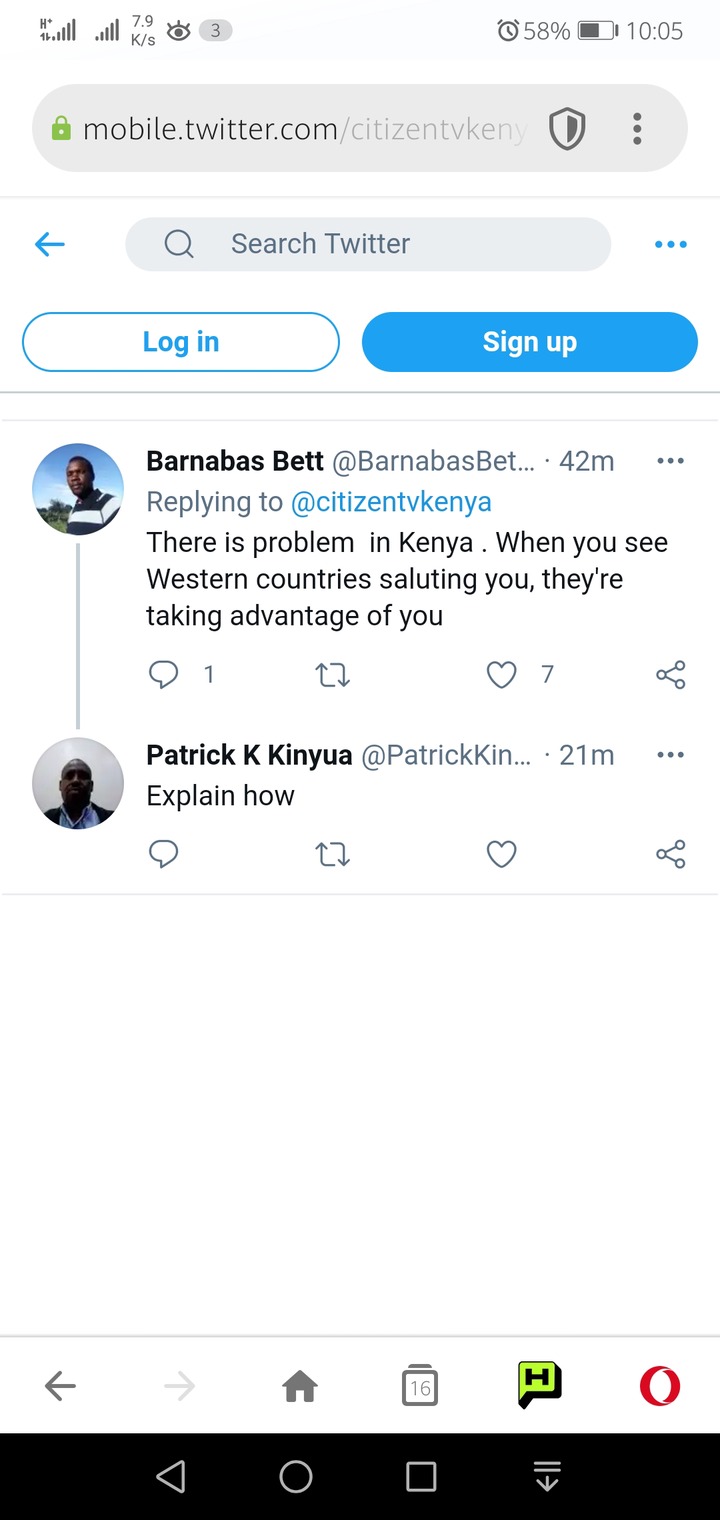 Harry commented "Mr. Joe Biden. Have you heard of a Kenyan Banger track labeled "Wajinga Nyinyi"? If not, kindly download and listen to it."
Willis said "There is problem in Kenya . When you see Western countries saluting you, they're taking advantage of you."
Therefore, What do you think about the words of Joe Biden to Uhuru Kenyatta? Leave a comment, let's keep the discussion going.
Content created and supplied by: Kosspapi.Rsd (via Opera News )