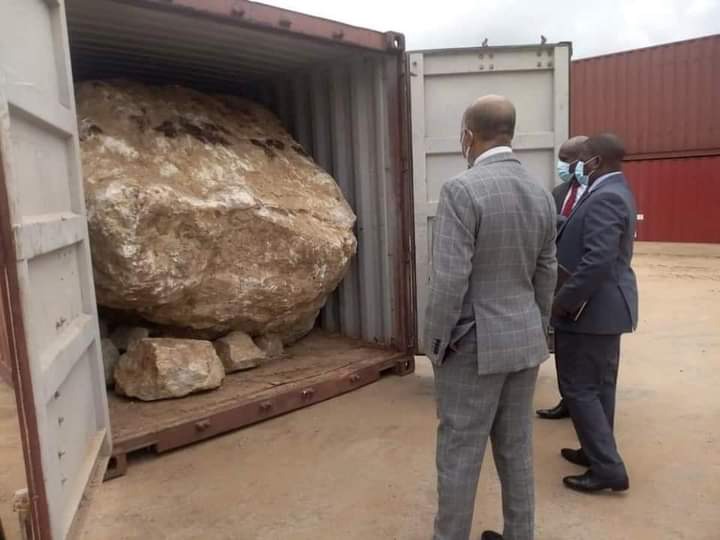 (image credit Wesanews.co.ke)
It's not a joke that the Africa continent is under an economic downturn. Many people don't really believe that if African countries are requesting for almost everything inorder to be assisted from overseas, it's poverty. I accept the opinion but what kind of dependency should we reach to avoid the so called neocolonialism.
Malawi has decided to send a whole stone for testing in China to look for minerals. Many people are questioning if it would have been easier to import the equipment for testing or better still to just pick a sample of the stone. It's actually embarrassing to load a whole stone in a container to export to other nations, that is according to my opinion.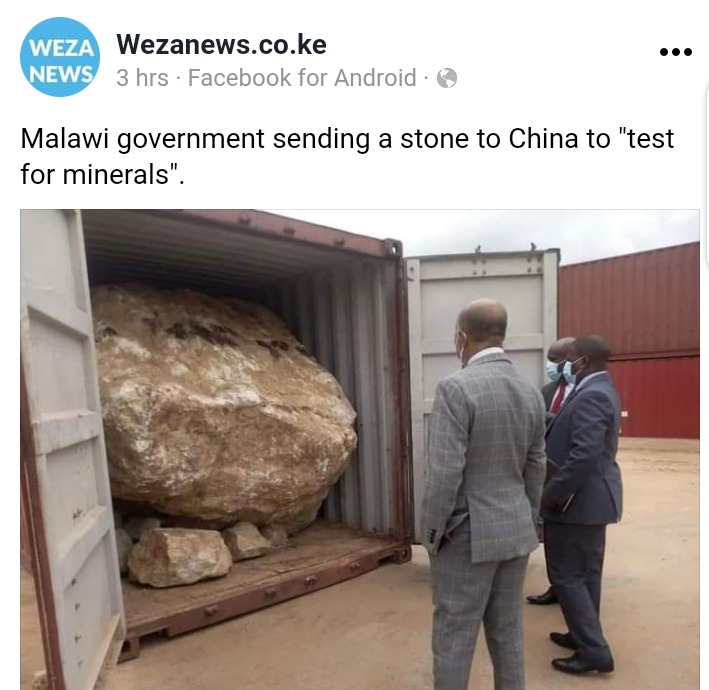 It would have also been a little easier to train the best archaeologist from Africa to study our resources than to look for ways where the overseas nations are helping exploit African resources. The reactions among Kenyans on this Wesanews facebook post are incredible. Most are against this kind of approach to economic development especially after Magufuli had declared an independent economic development in Africa.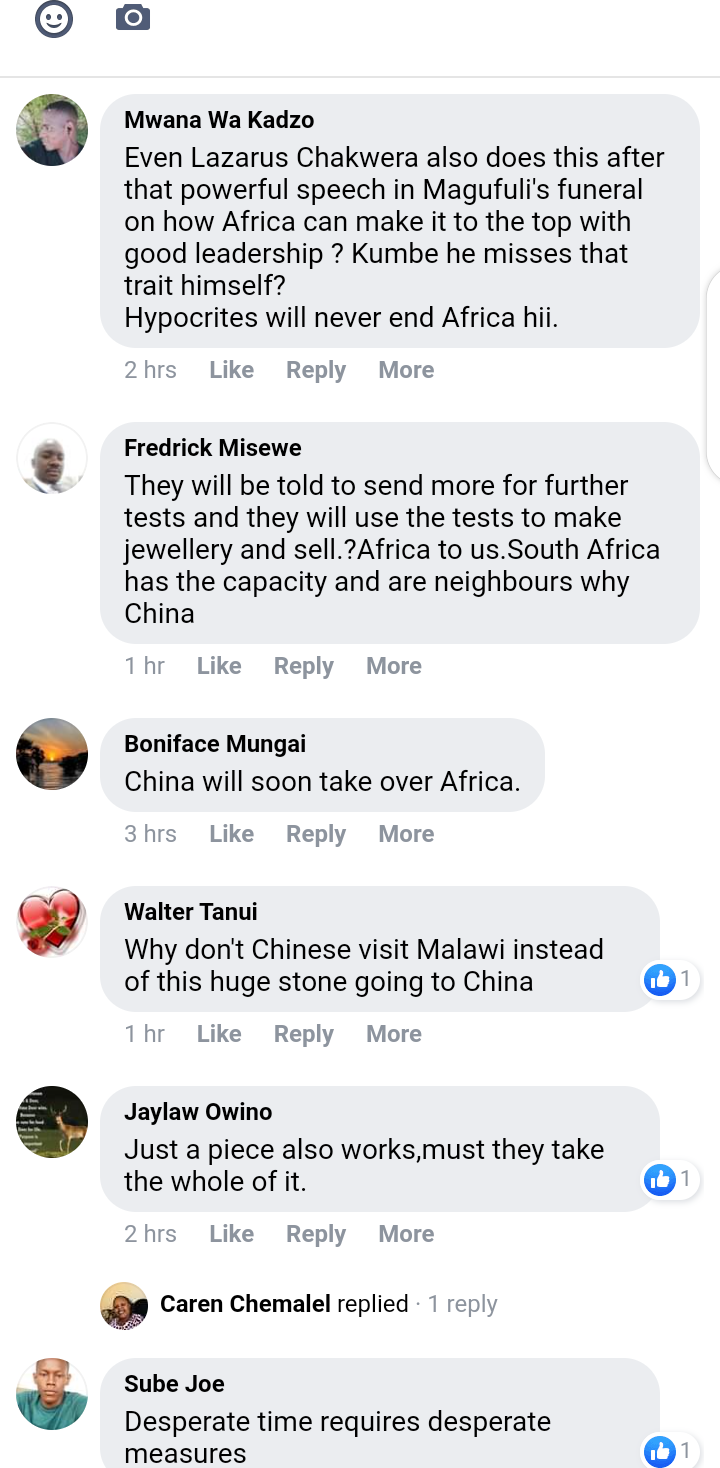 Content created and supplied by: All_News-ke (via Opera News )