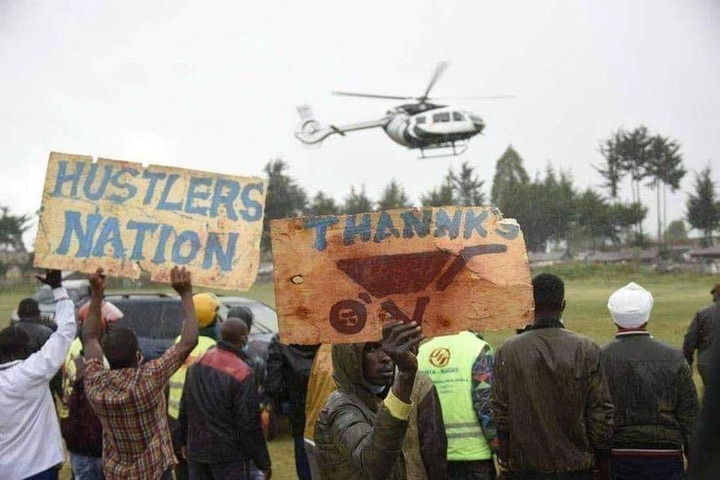 Politicians in the country are currently in a rush to solidify their base in readiness for the next electioneering period which is in 2022. Majority are traversing the country using choppers while others are using high end cars to traverse the nation.
The Dynasty verse Hustlers narrative has become the point of discussion in recent days, raising the question, where does this leave the common 'Mwananchi'? However a photo of Kenyans carrying placards written hustler nation with a chopper flying off a politician has gone viral on the internet.
Many wondered why Kenyans allow themselves to be used by politicians who will always manipulate them is supporting them and yet they live a lavish life not minding what they eat, drink or sleep. The photo speaks volumes of our current political situation in our country, where politicians will arrive in choppers and leave aboard the same while we chant and praise them for doing completely nothing.
Below are some of the reactions: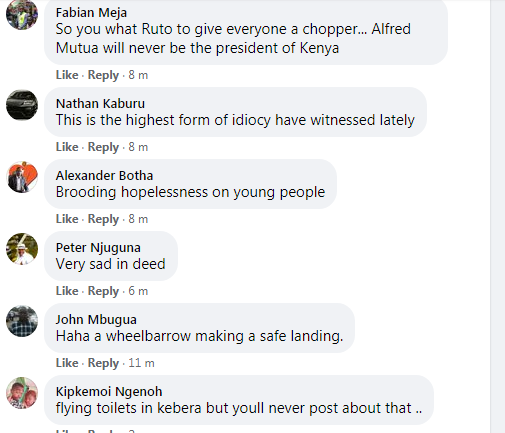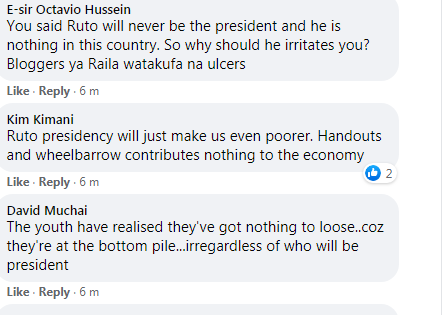 Content created and supplied by: Trueboy_NyakokoTV (via Opera News )