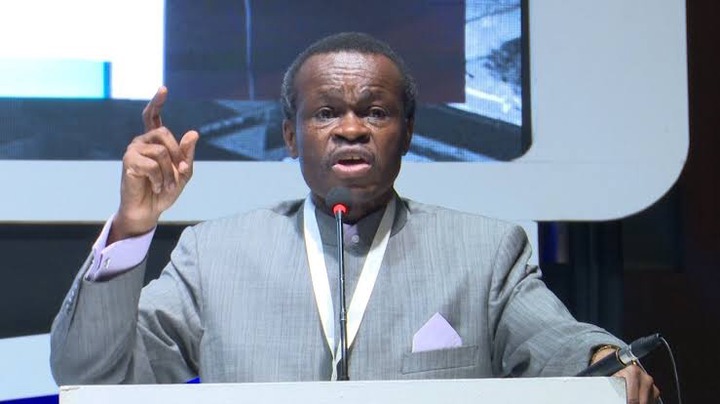 P.L.O Lumumba in past event
Tanzania lost its fifth President John Magufuli last week. President John died on 17th March, 2021. According to the statement from the doctor, President John died from heart problem. Magufuli had been elected for the second term as the President of Tanzania. During his reign, he changed the face of the Country and government operations.
Many people across African Continent have admired the work that has been done by the late President of Tanzania. Due to deductions in his work, many people have challenged other African leaders to emulate him.
PLO Lumumba has send a powerful message to the world about Magufuli that everyone should need to learn from. "Dr. John Pombe Joseph Magufuli's mortal remains are gone but John Pombe Joseph Magufuli remains alive in words and deeds"- P.L.O Lumumba stated.
This comes as the burial process is underway in Chato which is his ancestral land.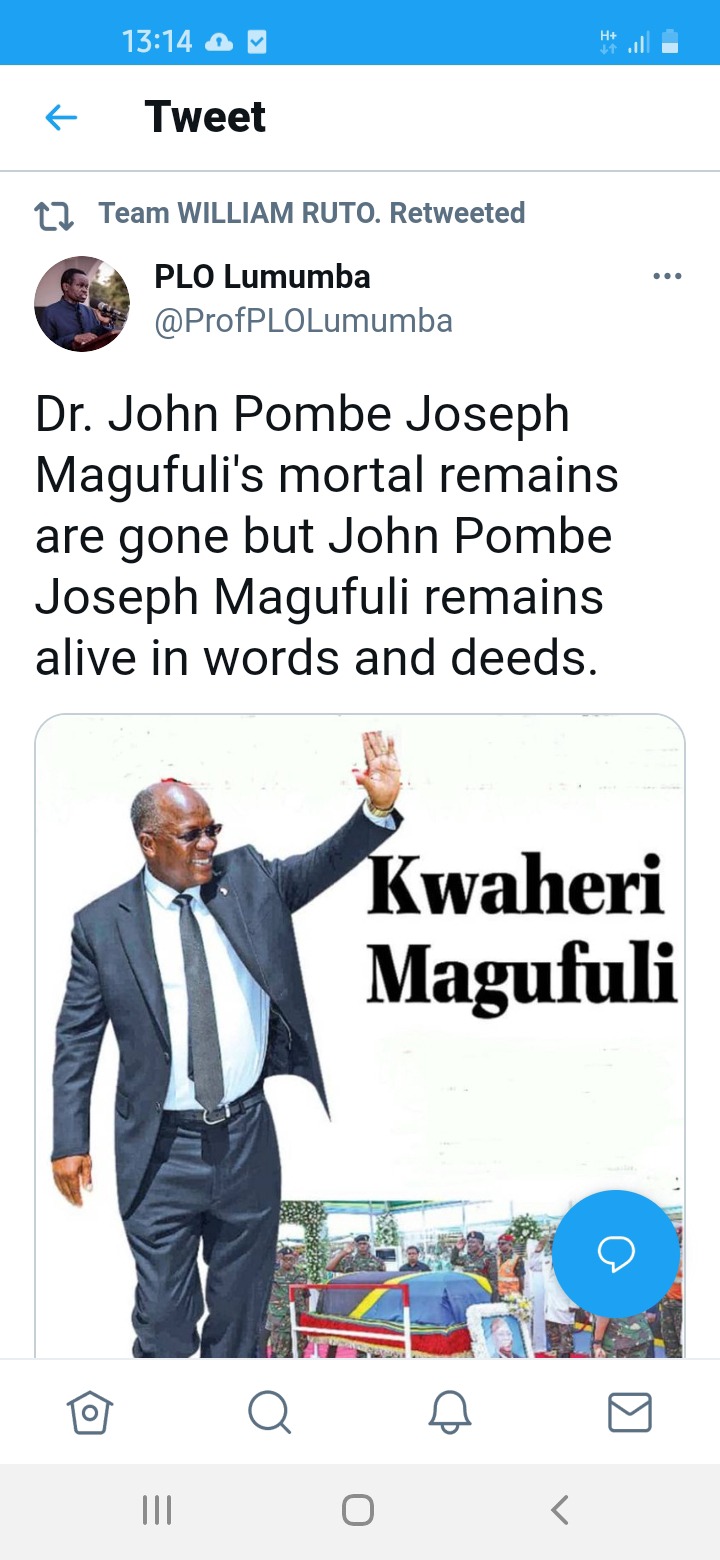 Content created and supplied by: [email protected] (via Opera News )