After a long wait, the COVID-19 Vaccine finally landed in Kenya on Tuesday night.
Officials from the Ministry of Health led by CS Mutahi Kagwe received the first batch of the vaccine at JKIA and transported it to Kitengela for storage.
Today, President Uhuru Kenyatta visited Kitengela to oversee the dispatch of the first batch of the Coronavirus Vaccine in Kenya.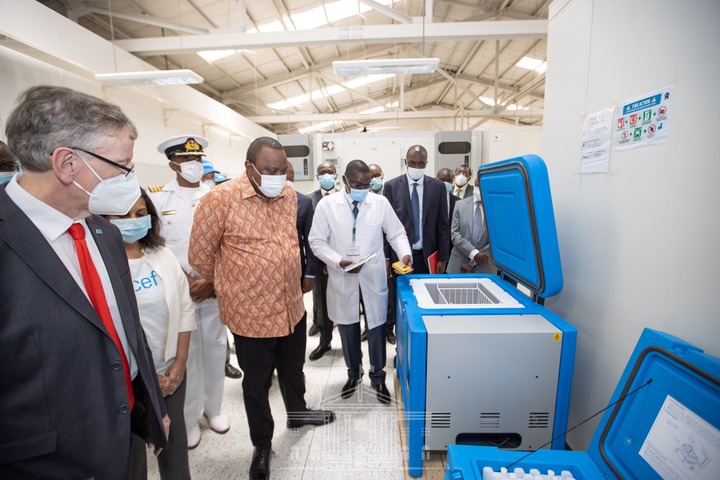 In a press address at Kitengela, Uhuru said that the vaccine will be administered to frontline workers including nurses and doctors, police officers and thereafter the elderly.
He went ahead to assure Kenyans that the vaccine is safe for them and it will help in fighting the spread of the disease.
In the event, NTV's Eunice Omollo asked president Uhuru when he will lead by example and be vaccinated for COVID-19.
The head of state challenged the journalist, telling her that she will be the first person to talk ill when Uhuru takes the Jab.
"Ukiona nikichanjwa mnasema wakubwa wameenda kuchanjwa, hiyo mdomo yako ndio itasema tu hivo," Uhuru responded.
The head of state further revealed that he will take the vaccine, only when health officials and policymakers advise him to do so.
"We have a policy, when professionals tell us to take the vaccine in order to lead by example, that is when we will get it," he added.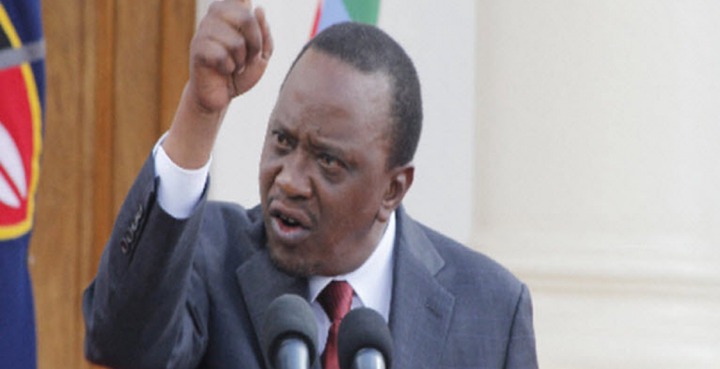 In countries such as South Africa and the United States of America, President Cyril Ramaphosa and Joe Biden respectively led by example by being among the first people to take the Jab.
Uhuru added that there will be another batch of the vaccine that will arrive in the country between march and April this year.
Many Kenyans have shown mistrust with the government asking leaders to lead by example and take the vaccine first. 
Content created and supplied by: 5thEstate (via Opera News )