There are so many government officials who cannot account for the source of their wealth. Ugandan MPs pocketed large sums of money when it was clear that changing the Constitution with President Yoweri Museveni's push for termless was going to be a uphill task.
The military on the other hand have not been left behind in the corruption train which left station in 1986, when MRM came to power. They have acquired minerals from Democratic Republic Of Congo illegally in the name of pursuing Kony the former LRA leader.
Some UPDF soldiers who were deployed in Somalia under AMISOM, got involved in complex charcoal selling syndicates and made lots of money for themselves.
It is only in Uganda that we have banks, schools, Universities and companies that are run by proxies and cronies of 'big men' in government, some without proper academic credentials.
It is clear that wealth declaration ultimatum means nothing to a common Uganda who the president Museveni calls, " mere ya lero." All they care about is to have medicine in the hospitals, teachers in schools and a peaceful environment where they can get their daily bread .
Share your thoughts on this article.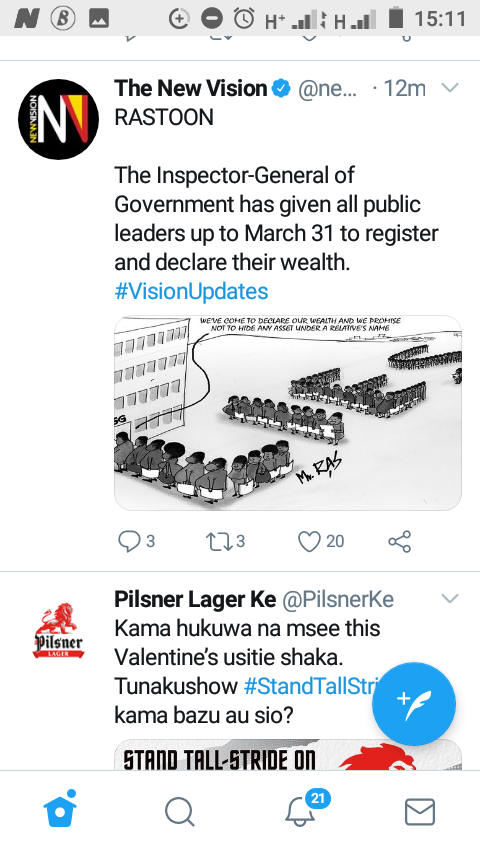 Content created and supplied by: collins2020 (via Opera News )