Deputy president today marked his third day in coastal region. Visiting the areas of Mombasa county today,Deputy president was in Nyali constituency invited by the area Mp and his allies Mohammed Ali. Deputy President was Nyali area to launch the newly build Kwa Bullo primary and Kwa Bullo secondary school constructed under the constituency Development Funds.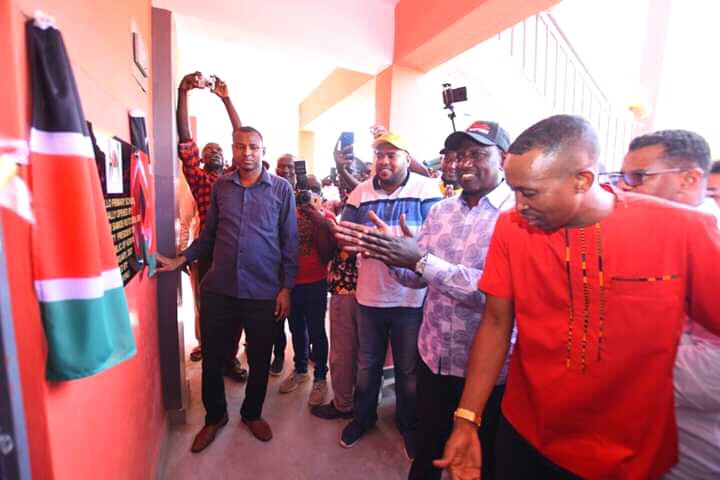 Deputy president launching Kwa Bullo Primary school.
Thereafter the deputy President joined the Nyali residents in Frere Town just within the constituency. Accompanied by Hassan Omar former Senator Mombasa, Nyali Mp and other coastal leaders, the deputy President continued with his push to become Kenya 5 president. Addressing the residents deputy President slammed his competitors who are awaiting endorsement from the president. He said such leaders lack peoples interest at heart and instead have self interest.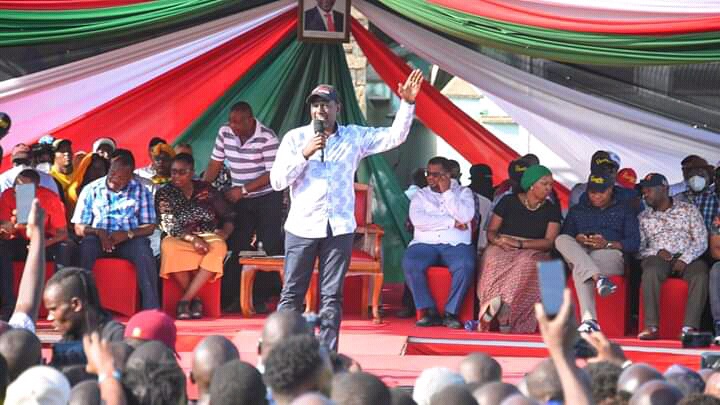 Deputy preside said; jamaa wanipangia,lakini mimi nawaambia mnaweza panga mambo,lakini venye nyinyi mko na godfather, sisi tuko na God the Father. (these Individuals are planning something for me,but I want to tell you, just like you have godfather, i have God the father.) Comments seen as attack to his political rivals amid possible coalition to stop his Presidential bid,the deputy is confidence with his plans and ideologies that will see him succeeding his boss,President Kenyatta.
Content created and supplied by: NgalaDailyNews (via Opera News )