At a time when Kenya is deeply engulfed in the discussions about the building bridges initiative, William Ruto has had his cards carefully held to his chest.
The deputy president William Ruto has again shunned away from directing his energy on matters BBI and instead he opted to address the issues facing the common Kenyan.
Ruto has appeared to be at loggerheads with the president and his handshake ally Raila Odinga a situation believed to have seen their working relationship take a dip.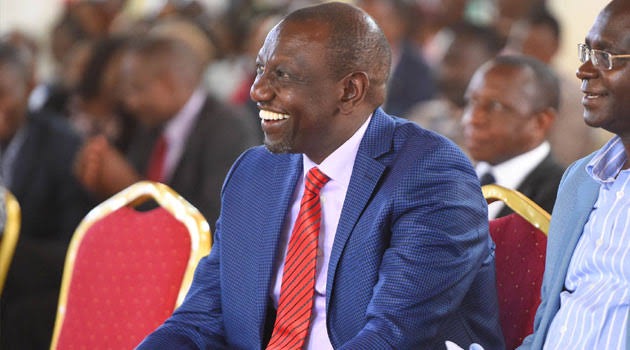 The second in command hinted he will not be leading the No campaigns against the BBI but he urged leaders to channel their effort in empowering the youth.
"I want to tell them that I will not be part of the division of Kenyans.Let them sell the BBI and Kenyans will decide for themselves.I know there are people who are itching for this alliance versus this in the push for the constitutional change." Ruto said.
The deputy president further argued that the 'wanjiku' was struggling economically and this had only been made worse by the corona virus pandemic.
Ruto's new found mastery of kenyan could however be his secret pawn in succeeding Uhuru as his unpredictable nature is what has endeared him to the Kenyan citizens.
Content created and supplied by: Annnjeri (via Opera News )