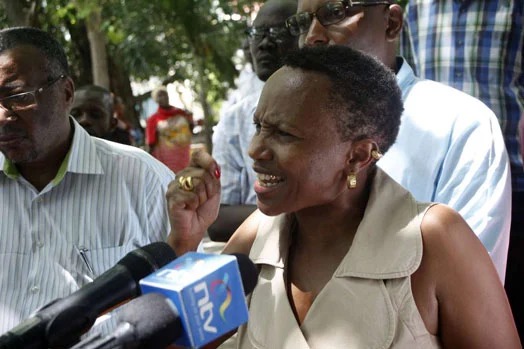 Behind every successful man there is a woman. The world's renown economist David ndio has equally a supper woman behind his success story. The radical economist bis married to Mwende Gatabaki, the daughter of Peter Gatabaki of Thakwa who served as a senior chief and the former Githunguri MP.
Mrs Mwende is a well educated woman, she studied at Kenyatta University between 1987 and 1990 persuing bachelors degree in Mathematics, she later joined Salford University to take a post-graduate diploma in computer science and joined USIU for a masters in management and organisational development where she graduated in 1996.
Mwende has served for over eighteen years in the public and private sectors, the most notable was her state appointment in 2014. She is also a strategist just as her husband, she is an award-winning digital strategist for her achievements in ICT sector having been recognized in 2013 [email protected] Years Awards.
She had a first public encounter when she came out defending claims that her husband is a criminal what she refuted publicly demanding for his release.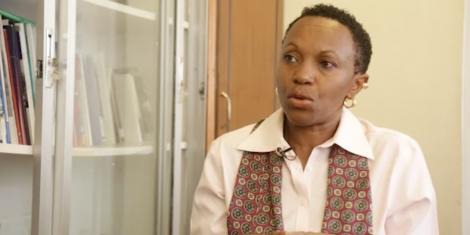 She also served as an advisor to the African Development Bank group between 2010 and 2014, she was recalled from abroad by President Kenyatta to come back and work on the digital transformation of his administration. On her arrival she was appointed as the director-general of Kenya Citizens and Foreign Nationals Management Service, she also served as the project director at Umoja Kenya, 2014 - 2015.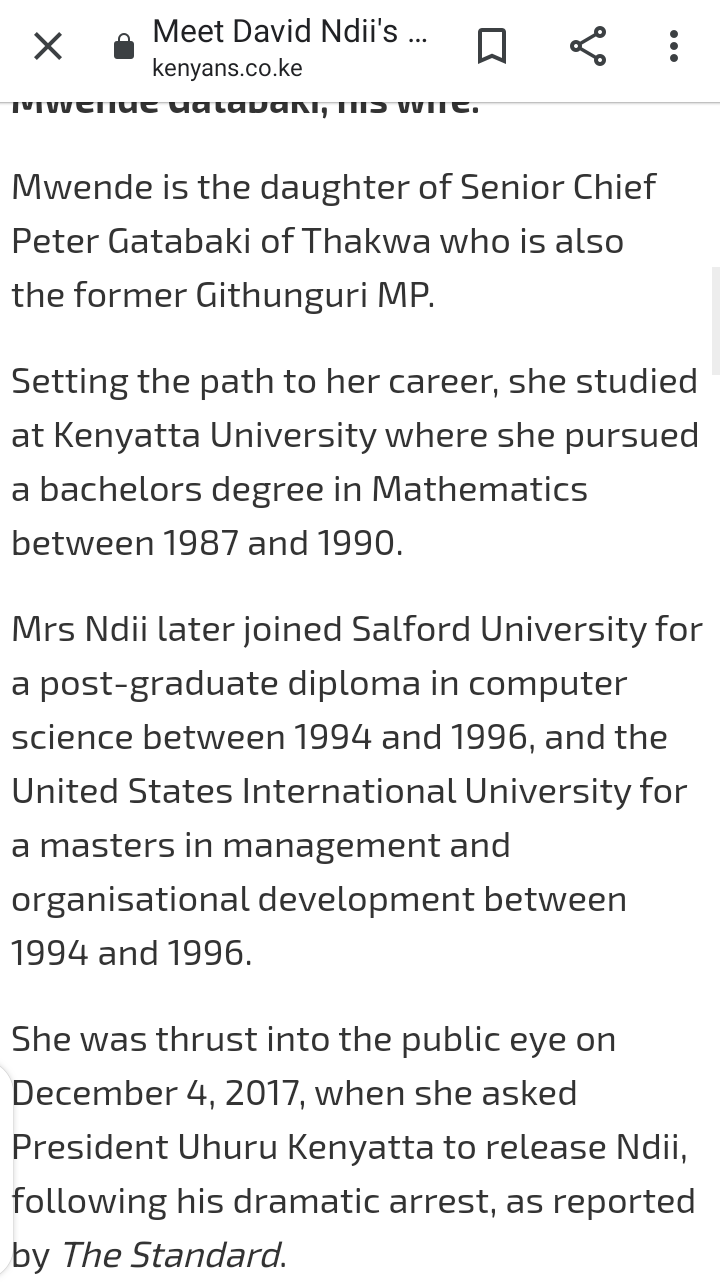 Mrs. Mwende served at the KTDA as the group general manager for 6 years. Where she clinched the global CIO 100 Award in 2009.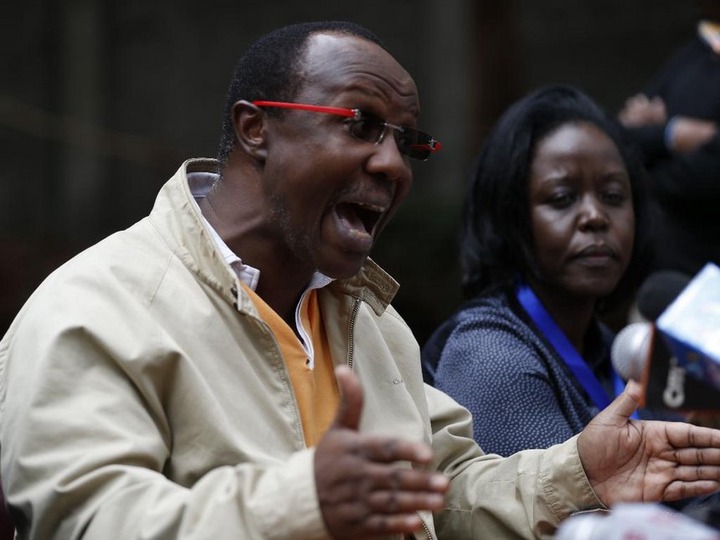 The supper woman has also worked with McKinsey & Company, as a senior public sector advisor in East Africa, as from January 2018, she was a practicing leader at Lattice Consulting Limited.
Content created and supplied by: Mbakajo (via Opera News )