Photo: Kalonzo Musyoka (Courtesy)
Kalonzo Musyoka is always not on the right side to Kenyans when it comes to politics. He is such a politician who is trolled by Kenyans frequently.
Not forgetting that he is termed as a political Watermelon by Kenyans even his political opponents.
The self proclaimed Huster Nation spokesperson Mr Denis Ole Itumbi has launched fresh attacks on the One Kenya Alliance principal.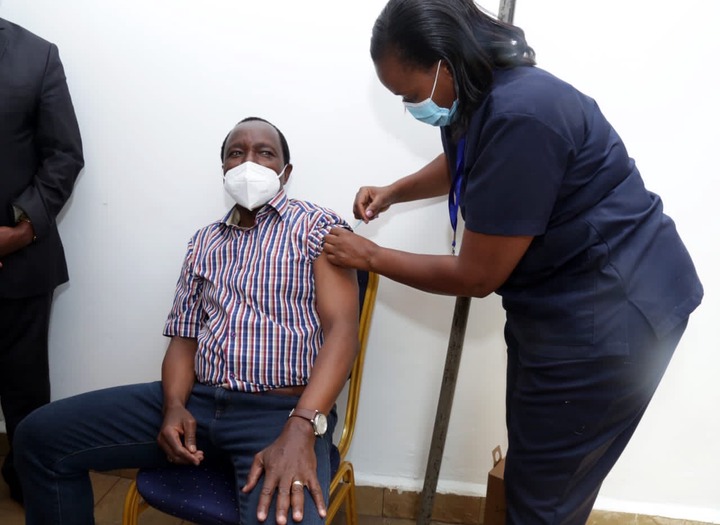 Photo: Kalonzo Musyoka taking the covid-19 vaccine (Courtesy)
But this time around, the attacks are not about politics but the Covid-19 vaccine. Itumbi accused Kalonzo for taking a vaccine that is meant for common citizens and the vulnerable.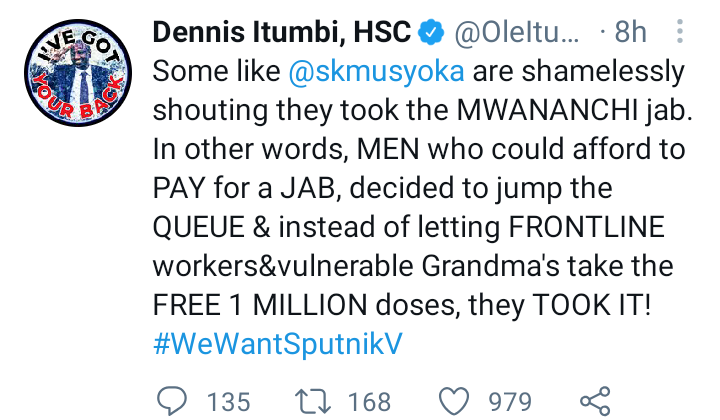 "Some like @skmusyoka are shamelessly shouting they took the mwananchi JAB. In other words, men who could afford to pay for a JAB, decided to jump the queue and instead of letting frontline workers and vulnerable Grandma's take the free 1 million doses, they took it!" Tweeted Itumbi.
Itumbi accused Kalonzo for taking a free JAB yet at his status, he can afford to purchase a vaccine.
Here is how Kenyans reacted to Itumbi's Tweet.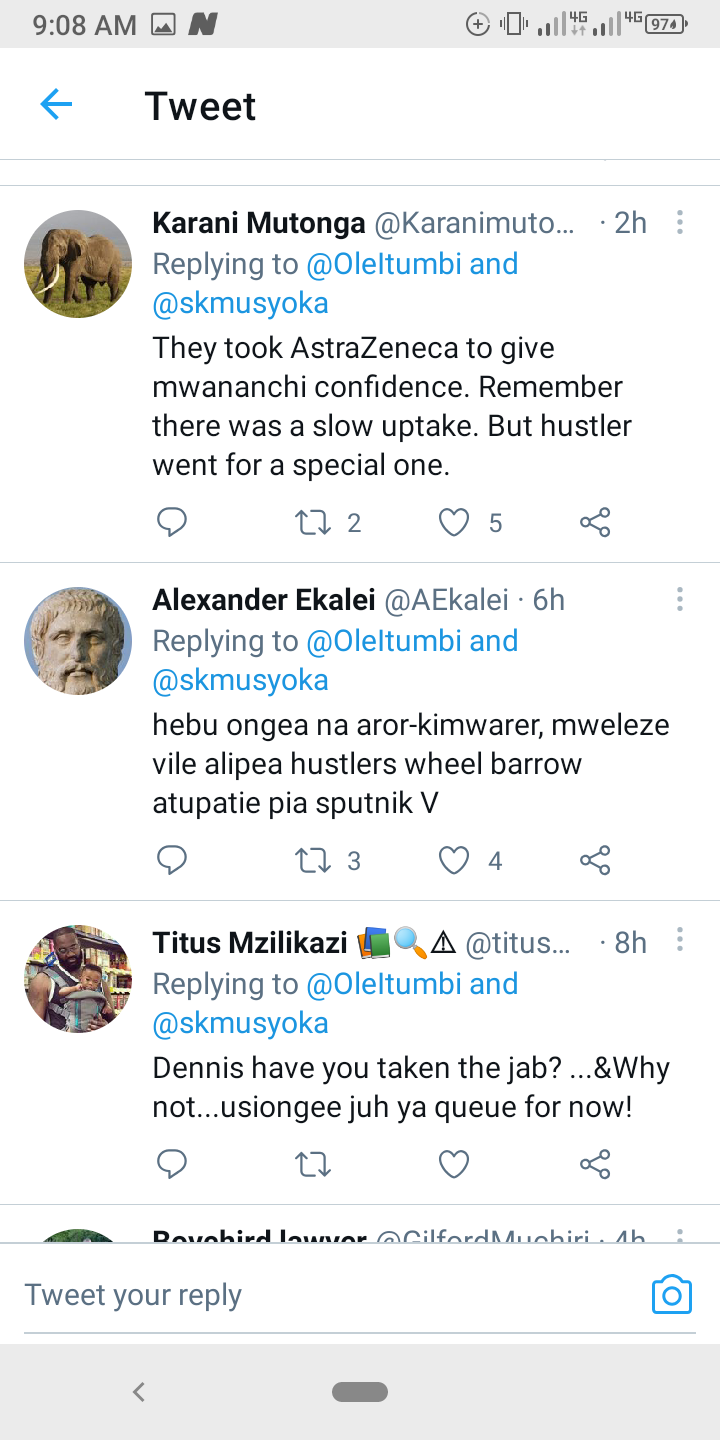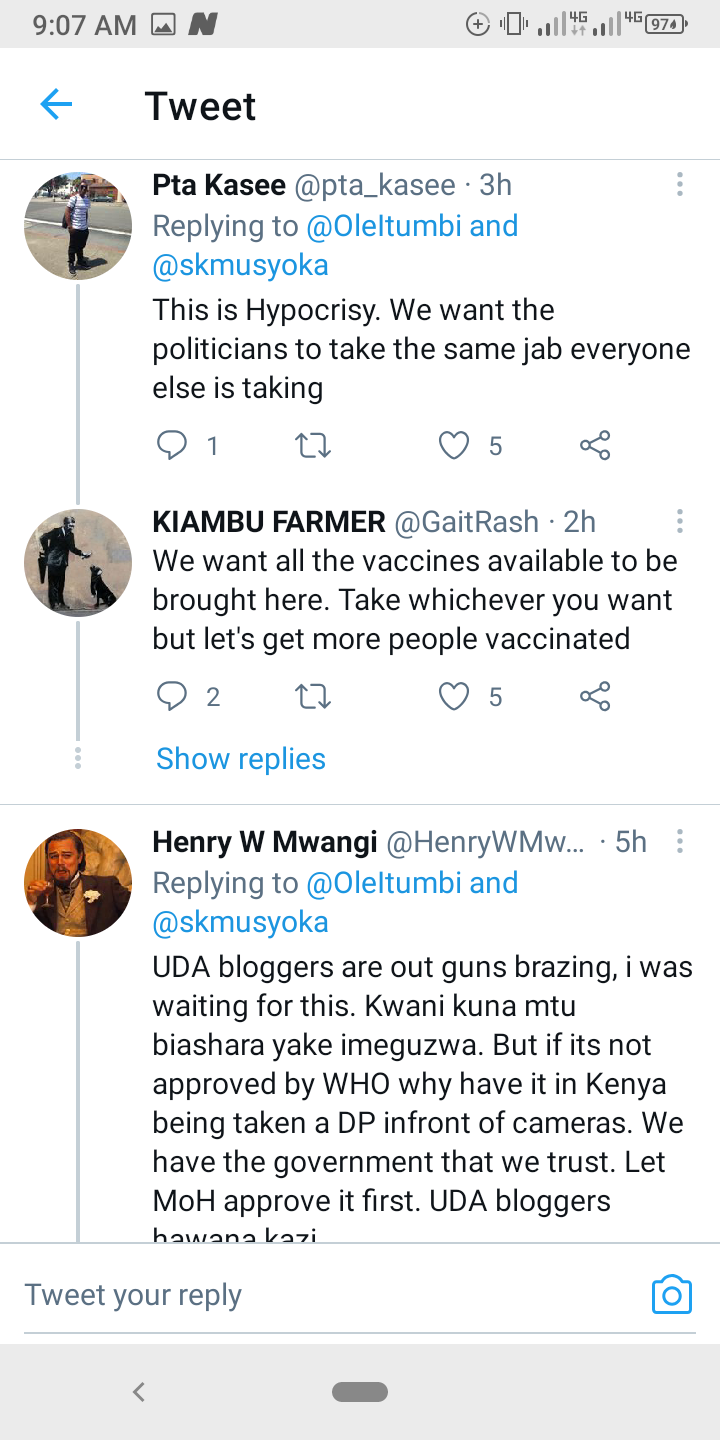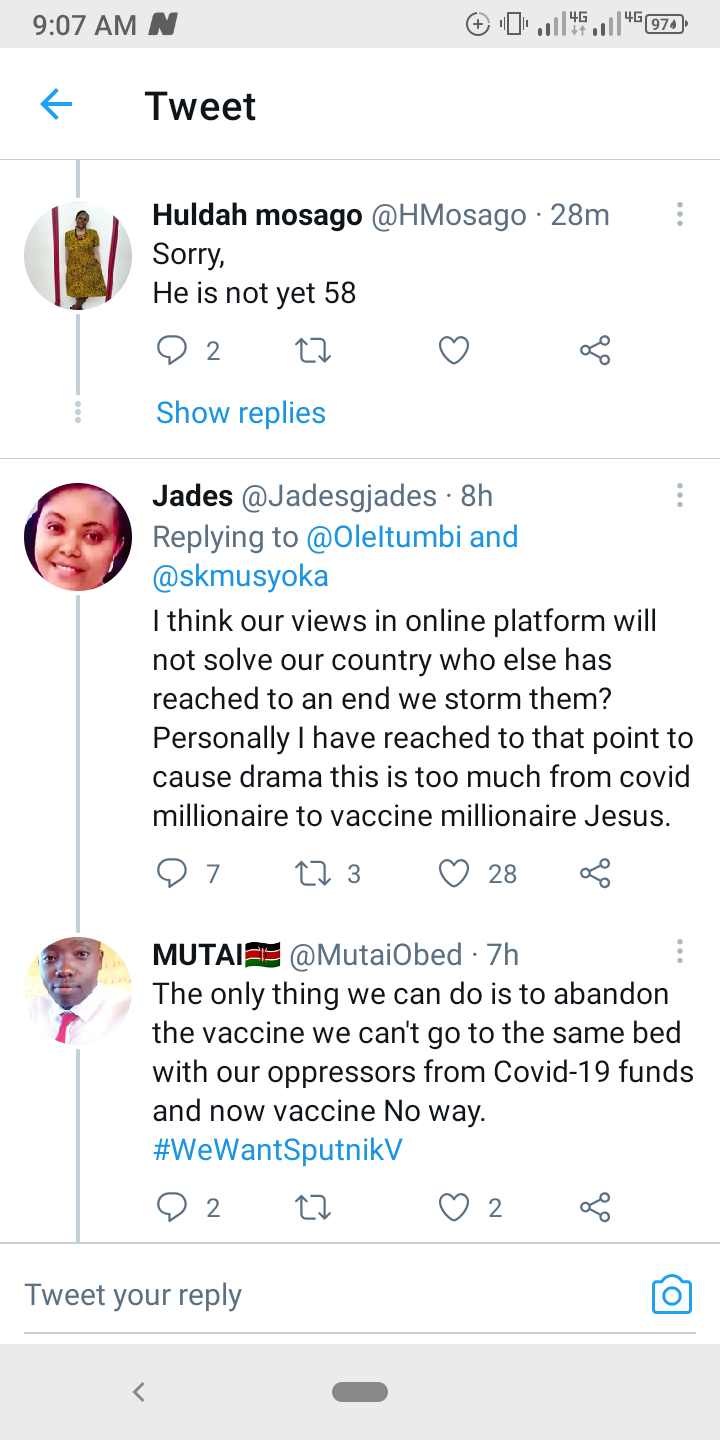 Most Kenyans who reacted criticized Itumbi and claimed that Kalonzo is among the vulnerable since he is above 58 and he is a leader thus by him taking the JAB, citizens will have confidence on it.
What are your thoughts concerning Itumbi's late night Tweet about Kalonzo?
Content created and supplied by: Newsfortheworld (via Opera News )