The most power is usually wielded by elected political leaders. However, many significant figures from the fields of religion, innovation, business, social media, and entertainment exist outside of politics. These individuals are regarded as opinion shapers and influencers due to their large followings.
We've compiled a list of the world's most powerful individuals below.
1.Xi Jinping.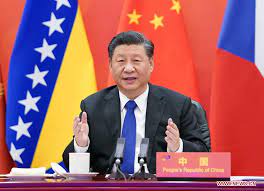 Since 2013, Xi Jinping has served as the President of the People's Republic of China. Even though the western world perceives him as a tyrant or authoritarian leader, citing increased mass surveillance, a decrease in human rights, and news, Internet, and event censorship, he is still considered the most powerful person on the planet.
He was the General Secretary of the Chinese Communist Party and Chairman of the Central Military Commission before being elected President of China. He was the second son of a Chinese Communist veteran, Xi Zhongxun, and was born in Beijing in the year 1953. Tsinghua University's Xi studied Chemical Engineering.
2.Vladimir Putin.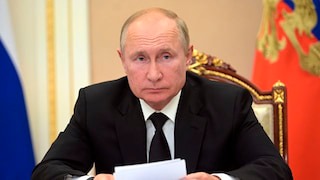 Vladimir Putin, President of Russia, is the second most powerful person on the planet. He is the President of Russia since 2012. He was a former intelligence officer. From 1999 to 2000, and again from 2008 to 2012, he served as Russia's Prime Minister.
Putin was born in Leningrad (now Saint Petersburg) and studied law at Leningrad State University. Before entering politics, Putin spent 16 years in the KGB as a foreign intelligence officer, rising to the rank of Lieutenant Colonel.
He recently modified the law to make it possible for him to run for reelection in 2021.
3.Joe Biden.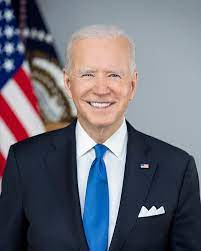 Joe Biden is the current president of the United States and one of the world's most influential politicians. He became the 46th President of the United States in 2020, succeeding Donald Trump. He was the 47th vice president of the United States, serving Delaware as a senator from 1973 to 2009. He was a member of the Democratic Party.
Biden was born in 1942 in Pennsylvania and graduated from Syracuse University School of Law in 1968 with a doctorate in law. He is the country's oldest elected president and the first to have a female African/Asian-American vice president, Kamala Harris. Biden signed 17 executive orders in his first two days as president, the most of them were aimed at overturning Trump's international policies, particularly those concerning immigration and climate change.
4.Angela Merkel.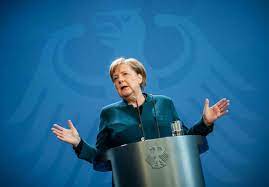 Angela Merkel is a German politician and the world's most powerful woman. She has been the chancellor of Germany since 2005. Before becoming chancellor, she served as the opposition leader from 2002 until 2005. From 2000 through 2018, Merkel led the Christian Democratic Union. She is Germany's first female chancellor and the EU's de facto leader.
Merkel was born in West Germany, in the city of Hamburg. Merkel went on to study physics at Karl Marx University in Leipzig from 1973 to 1978. Her thesis in quantum chemistry earned her a doctorate. She worked as a researcher for three years till 1989, during which time she authored numerous publications.
The fall of the Berlin Wall in 1989 was a key turning point in her political career, as she joined the Democratic Awakening, which later merged with the East German Christian Democratic Union. Merkel was the first democratically elected East German government's deputy spokesperson for a short time.
5.Jeff Bezos.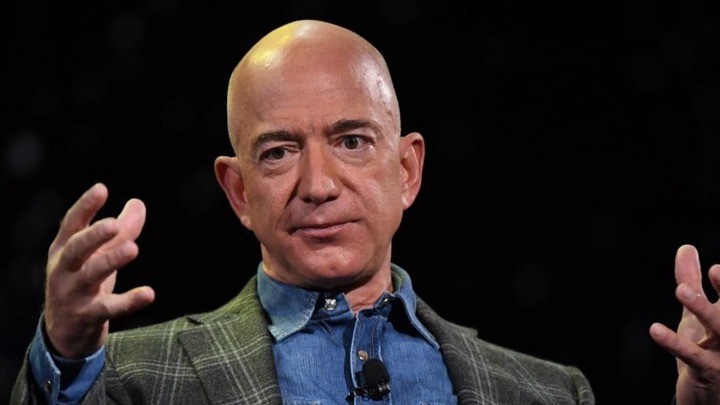 Jeff Bezos is the first American businessman to appear on the list of the world's most powerful individuals in 2021. He is the founder and CEO of Amazon, a multibillion-dollar technology firm. According to Forbes, he has a net worth of more than $200 billion as of June 2021, making him the richest and most powerful person on the planet.
Mr. Bezos attended Princeton University and majored in electrical engineering and computer science. He worked on Wall Street for over eight years before founding Amazon in 1994, in a range of capacities.
Amazon, which began as an online bookshop, now provides a wide range of e-commerce products and services, including cloud computing, video/audio streaming, and artificial intelligence. With $400 billion in sales, it is now the largest online retailer in the world. Due to his passion in space travel, Bezos created Blue Origin, a suborbital spaceflight services company, in 2000.
6.Pope Francis.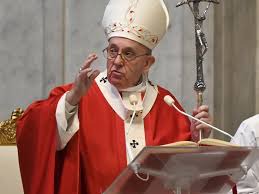 Pope Francis is the Catholic Church's leader and the ruler of the Vatican City State. He is one of the most well-known world leaders, with a worldwide following. He is the first pope to join the Society of Jesus.
He was born in Argentina and spent his early years as a bouncer and cleaner. He went on to study pharmacy and work as a technician in a food science lab.
Following his recovery from a serious illness, he was inspired to join the Society of Jesus, and 11 years later he was ordained a priest. After that, he was made Archbishop and subsequently a Cardinal. When Francis was Pope, he upheld the Catholic Church's traditional stances on clerical celibacy, female ordination, and abortion.
7.Bill Gates.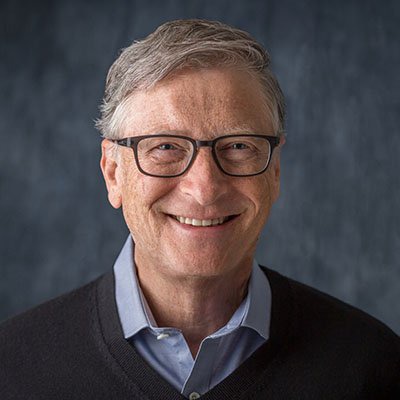 Bill Gates is an American businessman and computer programmer who cofounded Microsoft Corporation, the world's largest personal computer software firm. Bill Gates, the American business entrepreneur, is interested in a wide range of topics besides computers. He is also an author, landowner, and philanthropist, with the Bill and Melinda Gates Foundation, the world's largest private charity, carrying out many of his charitable activities.
Gates' net worth is expected to be $145.3 billion in 2021, after he wrote his first computer software application at the age of thirteen. He was a Harvard University dropout who served as chairman, CEO, president, and principal software architect for the corporation.
In 1994, Gates and his wife Melinda established the William H. Gates Foundation, which was later renamed the Bill & Melinda Gates Foundation in 1999 to support global health initiatives. Gates and Warren Buffett established The Giving Promise in 2010, in which millionaires pledge to devote at least half of their wealth to charity.
8.Mohammed bin Salman Al Saud.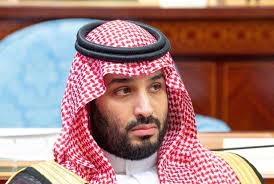 Mohammed bin Salman, is a Saudi Arabian politician who serves as the country's crown prince and deputy prime minister. He is also the chairman of the Council for Economic and Development Affairs, the chairman of the Council for Political and Security Affairs, and the Defense Minister.
He frequently referred to as King Salman's power behind the throne. By removing his nephew Muhammad bin Nayef from the role of crown prince, King Salman nominated Bin Salman in his place in 2017. He was successful in enacting laws restricting religious police powers, lifting the bar on female drivers, and undermining the male-guardianship system.
Bin Salman leads an authoritarian regime in Saudi Arabia, and his tenure has been marked by numerous controversies, including an uptick in alleged cases of torture of human rights activists, his relationship with Donald Trump, the escalation of the Qatar diplomatic crisis, the phone hacking of Jeff Bezos, and the assassination of journalist Jamal Khashoggi, who was a vocal critic of his activities.
He recently bought Newcastle United football club.
9.Narendra Modi.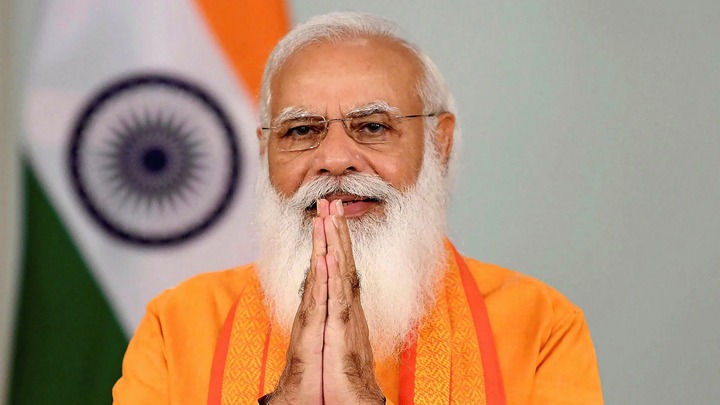 Narendra Modi is the world's largest democracy's current and 14th prime minister. As a result, he has become the world's most popular prime minister. From 2001 to 2014, he served as the Chief Minister of Gujarat. He represents the Varanasi constituency in Uttar Pradesh in the legislature.
He belongs to the Bharatiya Janata Party (BJP), the world's largest political party by primary membership. He is a registered member of the Rashtriya Swayamsevak Sangh as well as the National Democratic Alliance (NDA) (RSS). Modi was born in the small Gujarati hamlet of Vadnagar in 1950. He spent two years traveling over India after finishing his high school studies, visiting various religious sites.
When Modi was eight years old, he was introduced to the RSS. In 1971, he became a member of the RSS. In 1985, he was allocated to the BJP by the RSS, and he rose through the ranks to become the general secretary of the party.
In the 2014 general election, Modi was the party's prime ministerial candidate, winning a landslide victory with 282 seats and a large majority in the Lok Sabha, India's lower chamber. With 303 seats, Modi was re-elected in 2019.
10.Larry Page.
In the world of technology, Google is well-known, and Larry Page and Sergey Brin co-founded the company. Larry is an entrepreneur and computer scientist from the United States. He served as Google's CEO for four years, from 1997 to 2001, when he resigned.
From 2011 until 2015, he served as Google's CEO again, before departing to become the CEO of Alphabet Inc, Google's parent company. He stayed on as CEO until 2019, after which he joined the Alphabet board of directors.
Page is the sixth richest person in the world, with an estimated net worth of $112.5 billion. He was a key contributor to the development of Google's search algorithm. Page was born in Michigan in 1973 and graduated from the University of Michigan with a Bachelor of Science in Computer Engineering and Stanford University with a Master of Science. He's also a computer scientist with a PhD.
Content created and supplied by: mtotowakasisi (via Opera News )
Opera News is a free to use platform and the views and opinions expressed herein are solely those of the author and do not represent, reflect or express the views of Opera News. Any/all written content and images displayed are provided by the blogger/author, appear herein as submitted by the blogger/author and are unedited by Opera News. Opera News does not consent to nor does it condone the posting of any content that violates the rights (including the copyrights) of any third party, nor content that may malign, inter alia, any religion, ethnic group, organization, gender, company, or individual. Opera News furthermore does not condone the use of our platform for the purposes encouraging/endorsing hate speech, violation of human rights and/or utterances of a defamatory nature. If the content contained herein violates any of your rights, including those of copyright, and/or violates any the above mentioned factors, you are requested to immediately notify us using via the following email address operanews-external(at)opera.com and/or report the article using the available reporting functionality built into our Platform See More