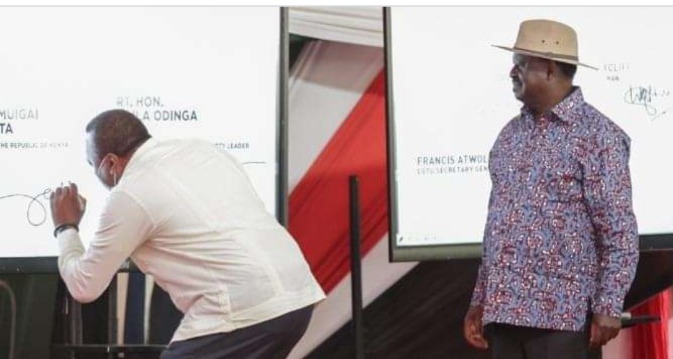 Kenyan youths have issued president Uhuru Kenyatta with a set of demands that he will be required to attend to, that if he really wants them to vote for the BBI with a huge yes. The youths now want the head of state to waiver the HELB loans for them. In addition, the youths who have been blacklisted in CRB and can no longer access loans have now called upon the president to ensure that their names are not in the current list of 14 million defaulters.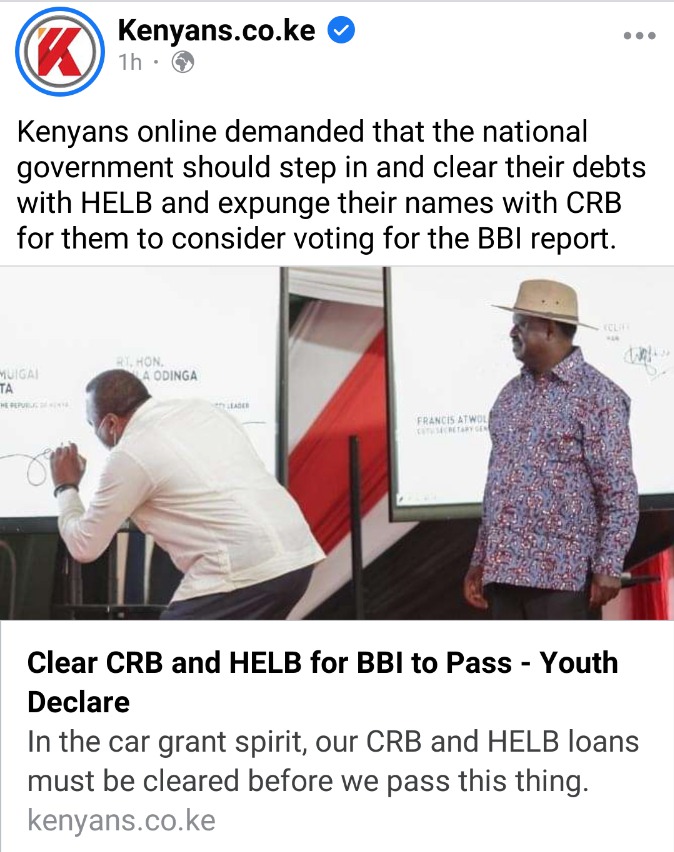 The high rate of unemployment has led to the misery of the youths, with many of them being unable to pay back the HELB loans even many years after completing their university education.
Well, in the BBI, graduates will be given a 4 year grace period before HELB starts getting on their necks.
If Uhuru accepts to waiver HELB loans and ensure the youths are removed from CRB listings, he will have their full support in the upcoming BBI referendum.
Content created and supplied by: AbbyNews (via Opera News )