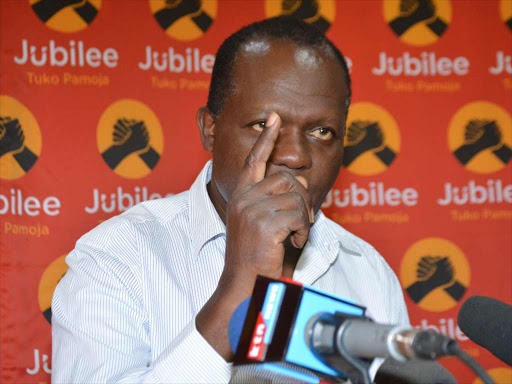 The Building Bridges Initiative (BBI) bill will most likely move to the next level once the needed 24 County Assemblies pass it, Jubilee Party Secretary General Raphael Tuju has said.
There is an anticipation that the same will happen today (Tuesday) with ODM leader Raila Odinga, the BBI co-founder, last week predicting that 24 assemblies will have passed the bill by the end of today.
The CS without portfolio says that once this happens, the bill will move to parliament, adding that though the remaining counties are free to continue discussing it, their decision becomes inconsequential henceforth.
"Just like in the case of the required one million signatures, the moment you reach the threshold there is no constitutional requirement that you wait for more assemblies. The other counties would be free to continue with the process but ideally there would be no further need to wait," he told The Standard.
National Assembly Minority Leader John Mbadi said that the document will be moved to Parliament once the 24 assemblies give it the greenlight today.
The Suba South MP says that the bill will be introduced in both legislative houses after the assemblies inform speakers Justin Muturi (National Assembly) and Ken Lusaka (Senate) of their decision.
He also added that the counties which will not have voted on the bill and given their verdict within the allowed 90 day timeframe will have technically rejected the constitutional amendment process.
"When the speakers get the required numbers, there is nothing that compels them to wait for the other assemblies. As soon as we get the 24 assemblies, we will move to slot it in the two Houses," he is quoted.
Earlier, BBI Secretariat Co-Chair Dennis Waweru had expressed confidence that over 30 assemblies will pass the bill. Only one; Baringo, has rejected it so far.
The BBI proponents are pushing for a referendum in June this year and have been trying to rally Kenyans behind the process, terming the changes necessary.
Content created and supplied by: Curtis-Otieno (via Opera News )