The political matrix for the 2022 General elections seems to be shaping up. This entails more of politicians moving from one faction towards the other as they all aim for political survival come the next general elections in 2022.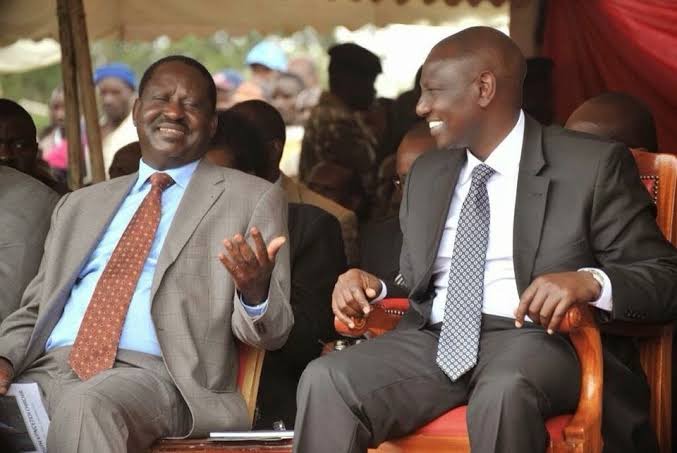 Words currently on the streets is that Deputy President William Ruto might unite with leader of opposition Raila Odinga ahead of the 2022 general elections.
Well, this seems to be an unstoppable coalition since it will unite the "people's President" together with the "hustler nation" leader thus would easily bag the 2022 Presidential elections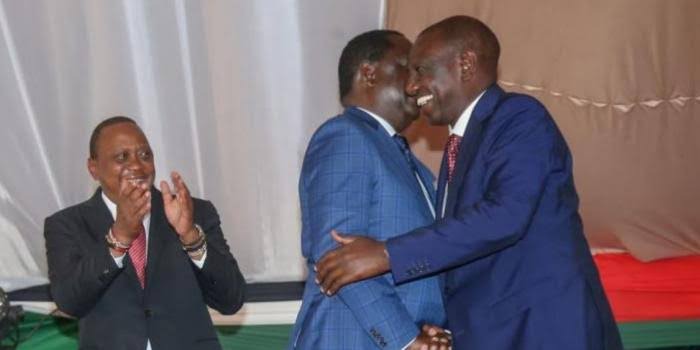 However, this seems to be easier said than done since there are minimal chances of Raila Odinga uniting with Deputy President William Ruto come 2022. To start with, who of the two leaders will back the other leader for Presidency.
Supposedly they unite, William Ruto cannot be the running mate of Raila Odinga since the 2010 constitution will bar Ruto from becoming the Deputy President for the third term since two terms is the maximum. This leaves the duo with one option, Raila Odinga to back up Ruto for 2022.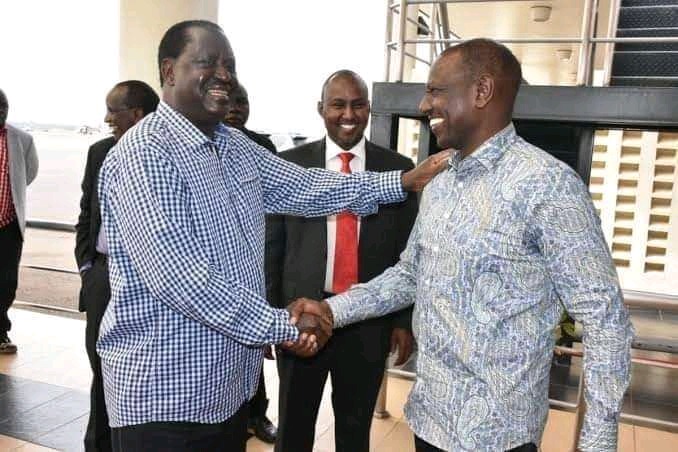 This is the least thing Agwambo, with all his political might and experience can do. With the deteriorating health of Raila Odinga, he seems to be giving 2022 presidential elections thus cannot back up another person
Now that Raila Odinga is going for the top seat same as Deputy President William Ruto, pairing and uniting of the two leaders seems to rendered null and void on arrival
Content created and supplied by: MambaNiMoja (via Opera News )