Kenyan Journalist and Political Analyst David Makali has sparked reactions online after issuing a bold statement on the reason why the head of state President Uhuru Kenyatta should be worried after his decision to give county MCAs a Ksh. 2 Million car sailed through with regard to the Building Bridges Initiative constitutional amendment report.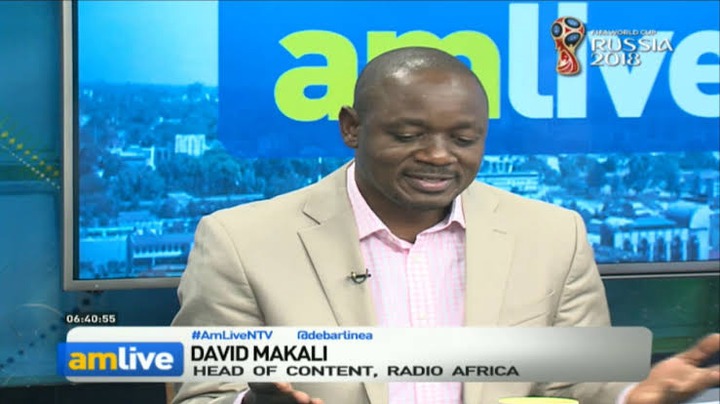 Penning his thoughts in a post on his Twitter page on Tuesday night, Makali Questioned if the President knew how angry citizens are with regard to that decision, and that alone has increased the resistance to BBI, adding that there will be enthusiastic supporters but the timing of the move is innapropriate and the whole thing offensive to public policy.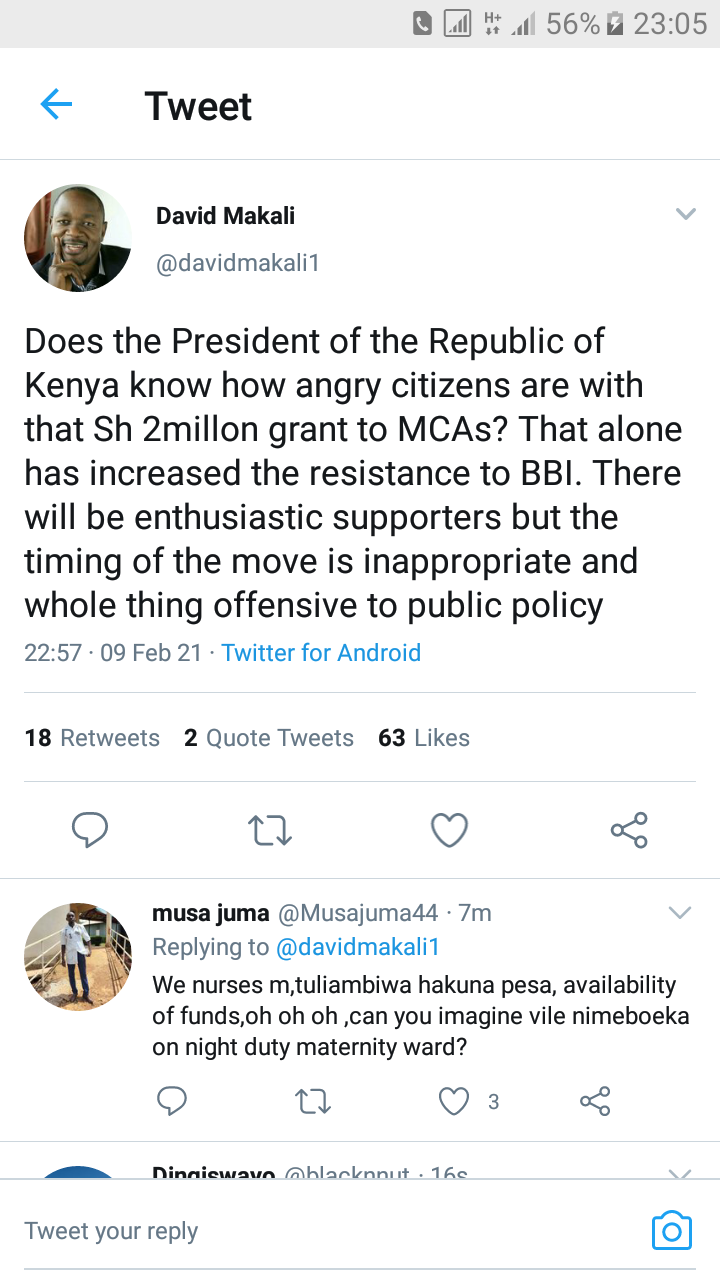 Below are Reactions from Netizens on his post.
"We nurses m,tuliambiwa hakuna pesa, availability of funds,oh oh oh ,can you imagine vile nimeboeka on night duty maternity ward?" A comment read.
"Stop worrying too much ama 327 haijacheck in from Karen?" A comment read.
"Do you think a man who has never known the price of unga, kerosene or mafuta pima in his entire life cares? I bet if you tell him that most kenyans are sleeping hungry he will be surprised and ask, "how and why?" A LEADERSHIP DISCONNECTED FROM THE REALITY ON THE GROUND!" A comment read.
"What did you expect if his advisers include Murathe? Uhuru is a failure for sure." A comment read.
"I dont think our driver is in control of the country nor is the conductor the route sacco decides (odm)😉" a comment read.
"@davidmakali1 mtapiga kelele lakini itapita.... Hizi kelele zenu ni kama mnyambo wa punda!" A comment read.
"There is little Resistance on BBI @davidmakali1, are you the face of its opposition, do you have the Wherewithal to go against the Majority?" A comment read.
"Am not, MCA's need that grant, with or without BBI, they are the pple who suffer more than MPs, they all stay at home, with huge no. of guests daily, they spent alot from their pockets on electorates or be brokers and beg governors for Dev projects.." a comment read.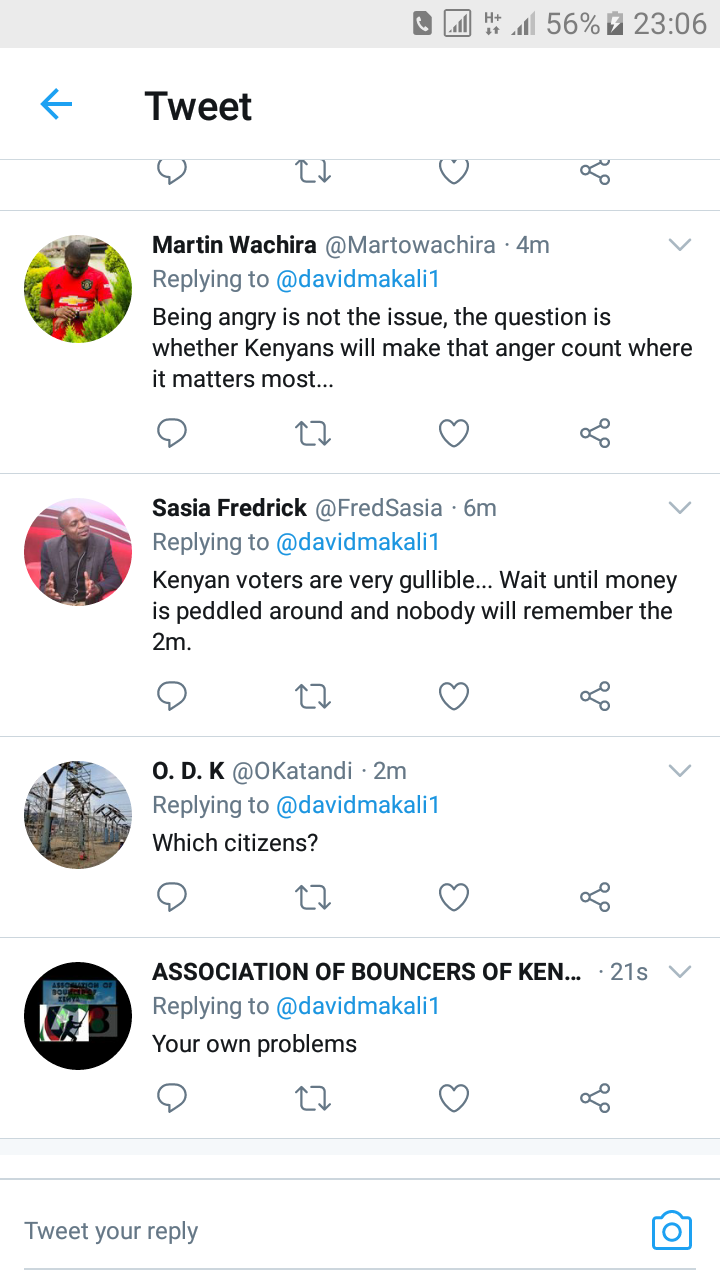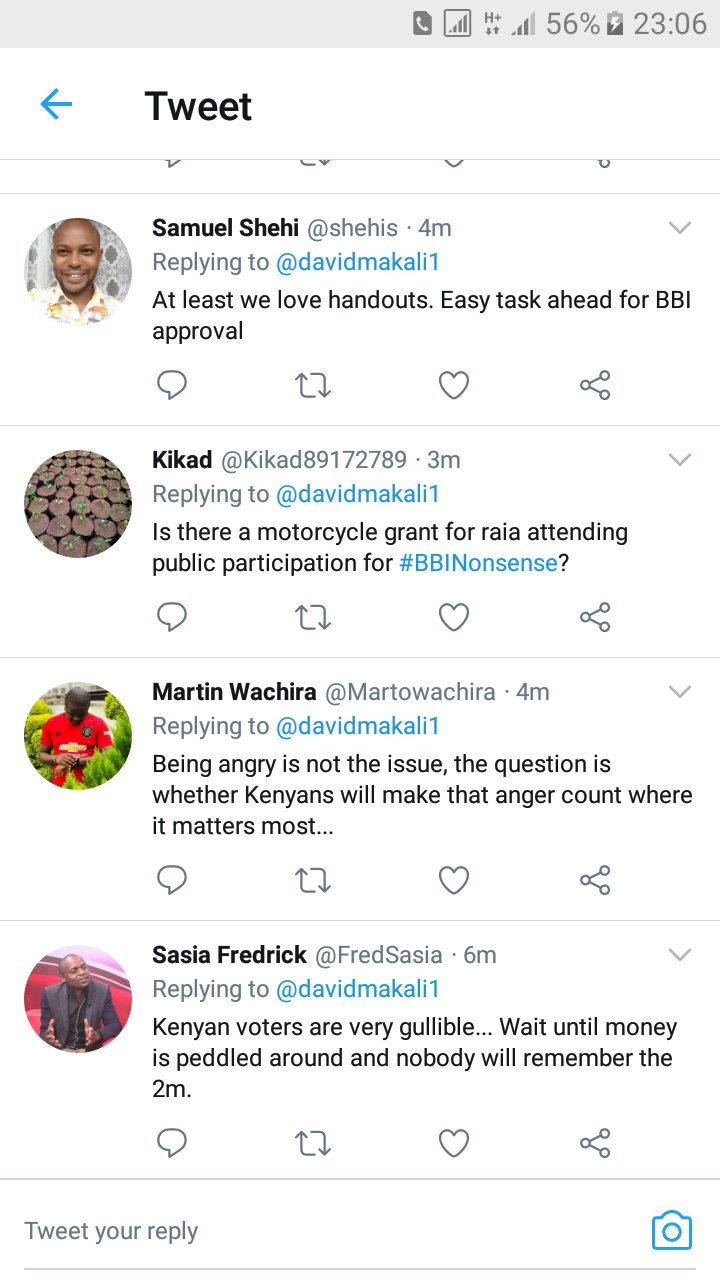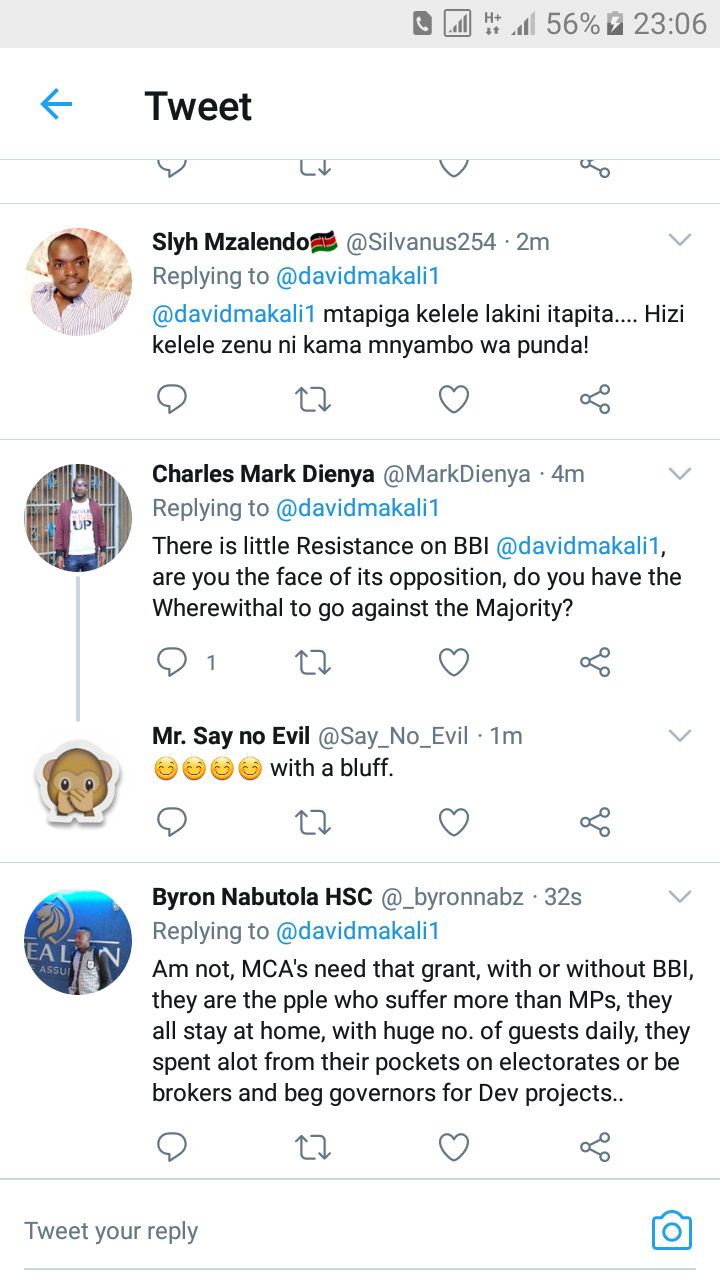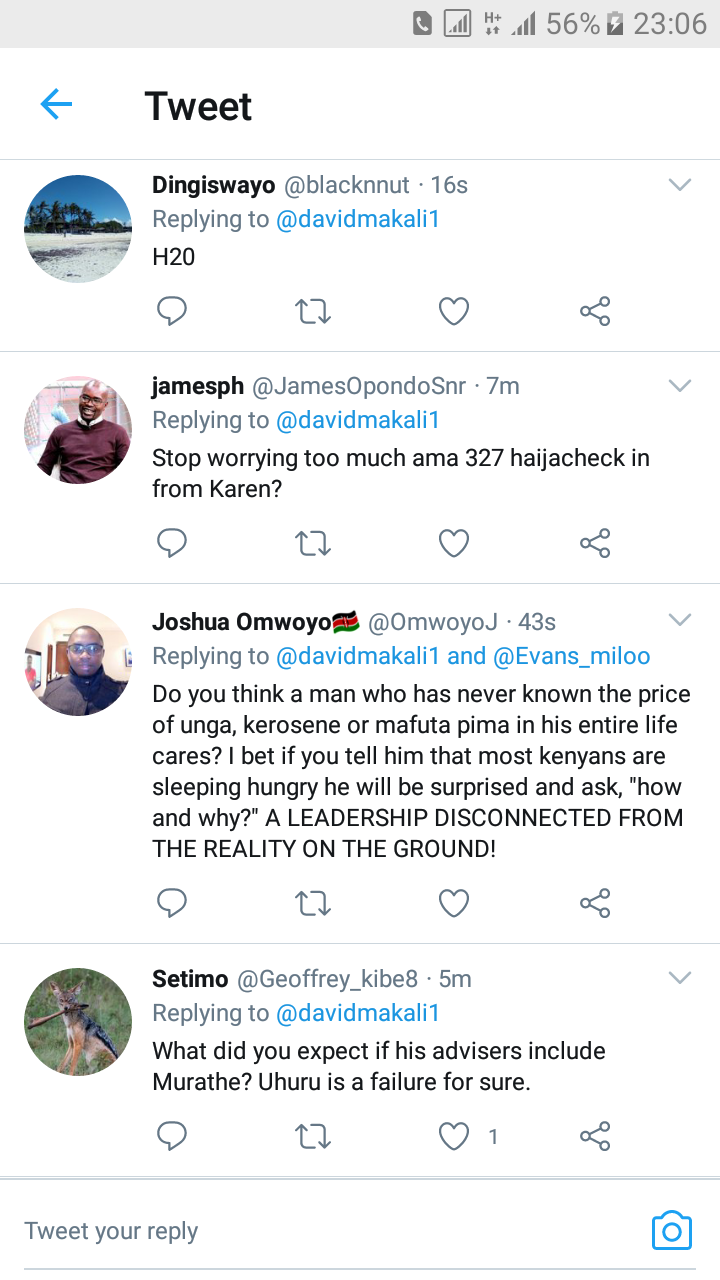 Content created and supplied by: ThePolitician (via Opera News )