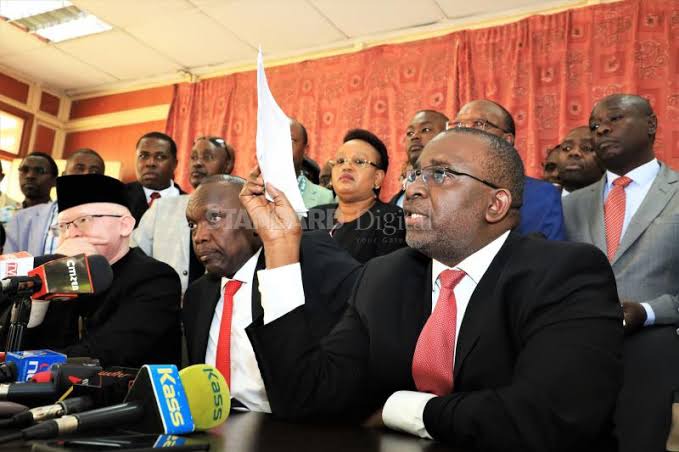 Kenya is experiencing tough economic times since the outbreak of the Covid-19 pandemic. Many legislators have attacked Uhuru and his Handshake partner Raila Odinga over the many challenges Kenyans are getting as they try to make ends meet.
Today, during senate proceedings some legislators tabled their solutions to see the country prosper and Kenyans to have a better and brighter future. During the discussions and debates on reports on how adopt a better county public accounts and investment, Hon. Irungu Kangata claimed that the government needs to adopt a paperless government to fight corruption. Kangata claimed that the government has been losing billions of shillings on corruption and in order to provide solution he said that the police need to use technology to collect revenue so that cases of corruption are minimised in the country.
His remarks meant that the police is one of the most corrupt departments that keeps on collecting bribes from Kenyans making the country lose billions. He added that the money that the country loses would have been used to develop many sectors like the bodaboda groups so that they can have better living standards.
He said that he comes from Muranga and many farmers need inputs for them to grow ecomically. He said that the tea, coffee and the dairy farmers need great assistant for them to develop the county's economy and one area the government can help them is through the inputs. He alleged that the prices of one litre of milk is currently 30 Kenya shillings which is too low so by curbing corruption this could be increased to 60 shillings.
It is unfortunate that he sees only farmers from his region as if other regions lack farmers who also need their issues addressed. However, many Kenyans reacted and some said that he used papers to put fake information in his open letter to the president. Others said that Irungu kangata is in pursuit to redeem himself after public humiliation back home after BBI was passed anonymously .He needs some time off for character development, they added.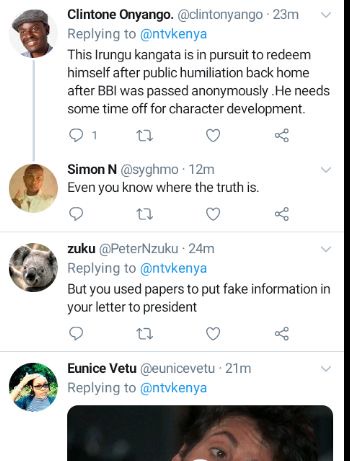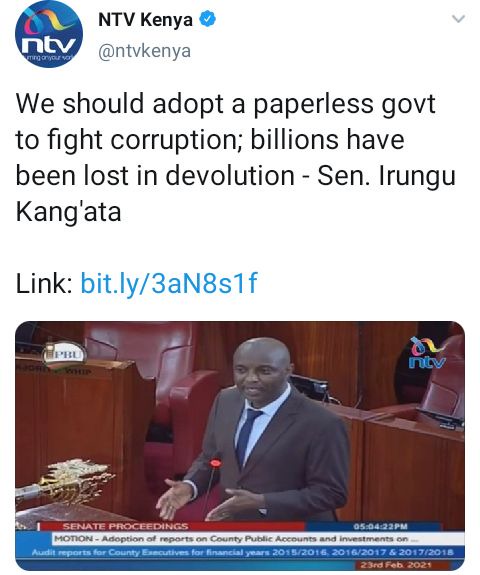 Content created and supplied by: Saladin123 (via Opera News )