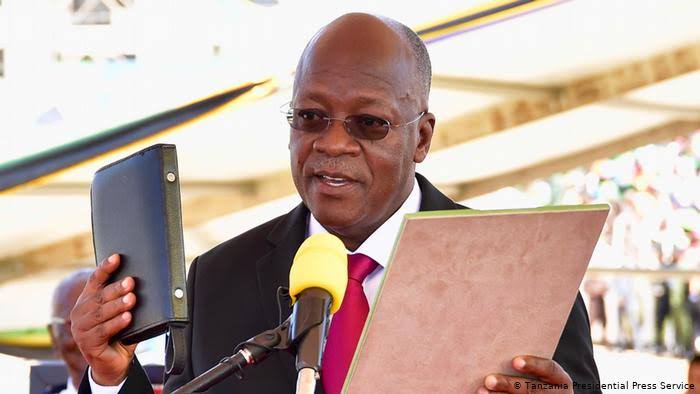 Tanzanian government under the leadership of John Pombe Magufuli has continued to deny that there is Corona virus in the country.
When other nations we're trying to combat the deadly disease, the tough speaking president resolved to reopen the country.
He insisted that the economy of the country was very important and countries which imposed lockdowns will start depending on Tanzania for help.
Magufuli was the first President in East Africa to reopen schools and other sectors of the economy.
The president has repeatedly said that it is they prayers that they made which enabled them to combat the the virus.
The Country held elections in complete disregard of the world health Organization protocols for safety.
Dr Magufuli's recent announcement, where he said that he will not accept vaccines has made countries such as America to impose lockdowns on the country.
According to report published on the US government website, there is a significant number of Covid-19 cases in Tanzania.
Content created and supplied by: mogaka.co.ke (via Opera News )