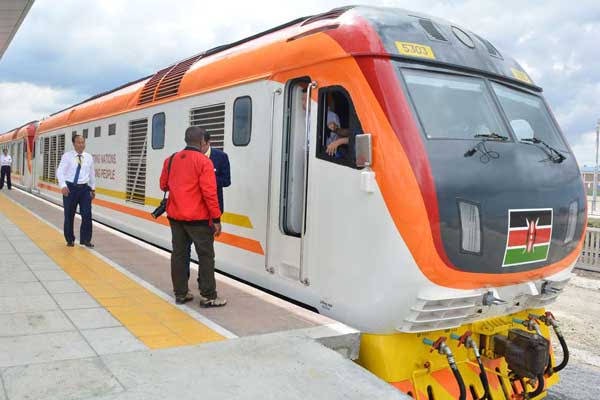 The government of Kenya has been priding itself for the successful construction of the Standard Gauge Railway. Both Uhuru and Ruto never fail to mention the SGR whenever they are praising Jubilee government's development track record.
Blogger Abraham Mutai , who is currently enjoying a trip with SGR has taken to Twitter to complain how Kenya Railways has left cockroaches invade a section of cabins hence antagonising passengers.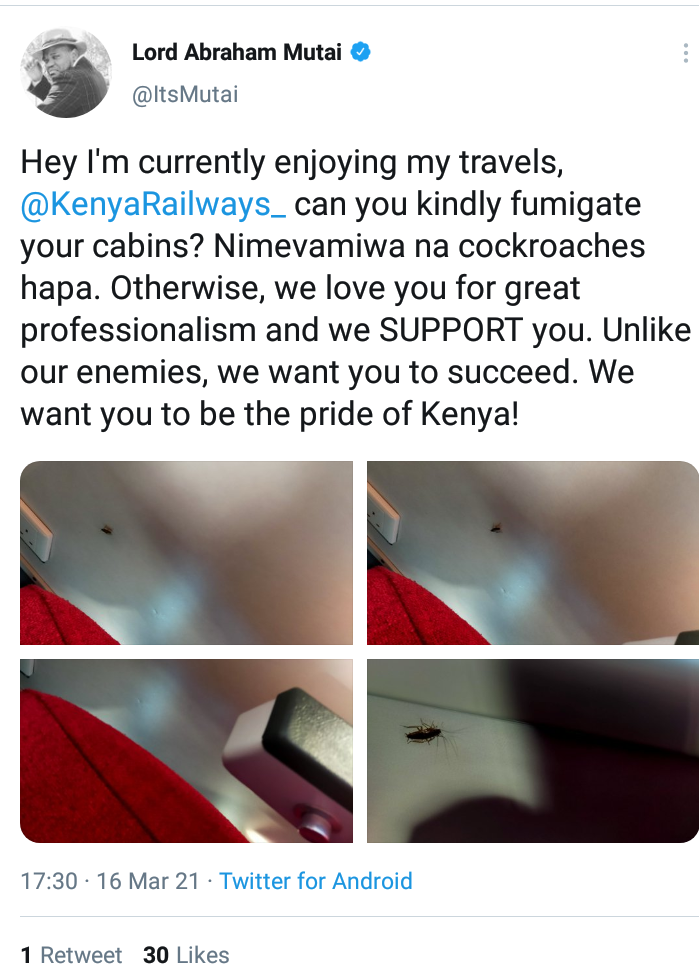 "Hey I'm currently enjoying my travels, @KenyaRailways_ can you kindly fumigate your cabins? Nimevamiwa na cockroaches hapa. Otherwise, we love you for great professionalism and we SUPPORT you. Unlike our enemies, we want you to succeed. We want you to be the pride of Kenya!$
Kenyans who reacted to the post expressed displeasure on poor levels of sanitation and called upon the management of Kenya Railways to quickly fumigate the cabins to protect passengers from harmful infections.
A section of Kenyans have in the past complained of the presence of bedbugs in a few Matatus operating in notorious routes in Nairobi and it's environs.
Content created and supplied by: ObserverNews (via Opera News )