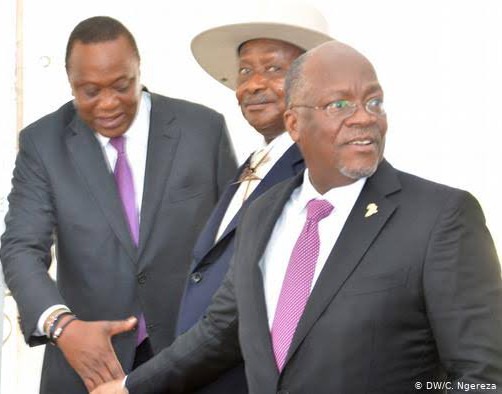 Politics in Africa is one of the easiest ways of Making Wealth given the authority to incur expenditure bestowed upon leaders by the respective Constitutions on behalf of the state.
Nowonder, election time in Africa is almost a matter of life and death where there is bloodshed in case a given leader feels threathened.
Its therefore not a surprise that Africa is littered with presidents for life who can't imagine surrendering power for fear of losing a lavish lifestyle that they are used to as they freely dip their fingers into the cookie jar.
Although a number of revolutions have happened in the past with many despots being dethroned by force, there remains some who have managed to stay afloat through organization of shoddy elections where they get re-elected by 'landslide victories'.
However, African too has arguably true sons who have set aside the worship of money in favour of service to humanity.
Tanzania's president John pombe Magufuli slashed his salary to ksh 425,000 per month which is a quarter of what his predecessor Jakaya kikwete used to earn.
Magufuli is doing his second term having won last year's election. Reduction of his salary was a sign that he has the interest of Citizens a majority of whom are poor at heart.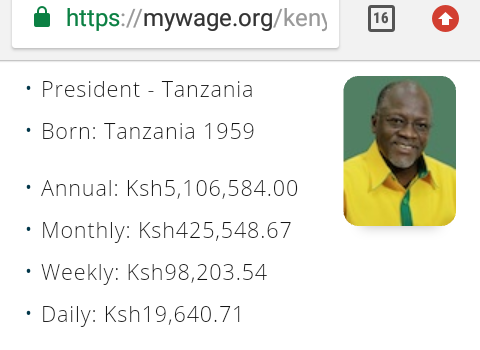 2Yoweri museveni
According to mywage.com, Uganda's Strong man Yoweri museveni is the lowest paid president in east Africa where he takes home ksh 8, 982 per month.
This must be a good example of Servant Leadership however he should respect term limits.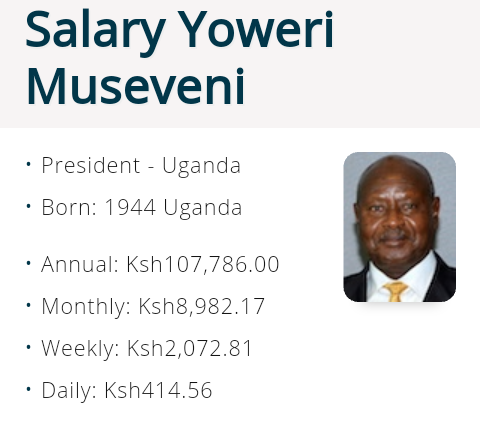 3 Uhuru kenyatta
President uhuru Kenyatta is doing his second term and is set to retire in 2022 as the Constitution demands.
Officially, the president earns ksh 1 .5m but last year he directed that his salary be slashed as the country battled with COVID-19.
Uhuru allowed a salary reduction when SRC did a job Evaluation that saw him lose over ksh 200,000.
He also accepted a Court's decision that nullified his election in 2017.Indeed, the era of despots is behind us.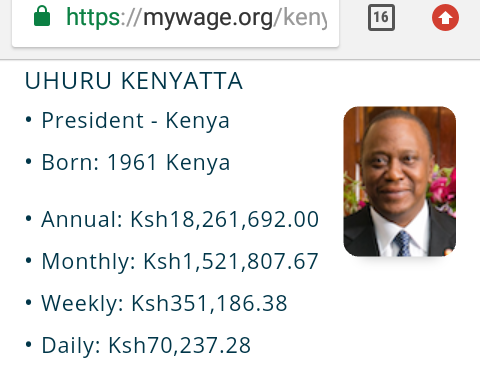 Do you think the era of despots is long gone? Feel free to share your thoughts and comments on this on our comments platform.
Content created and supplied by: @yokeabu (via Opera News )