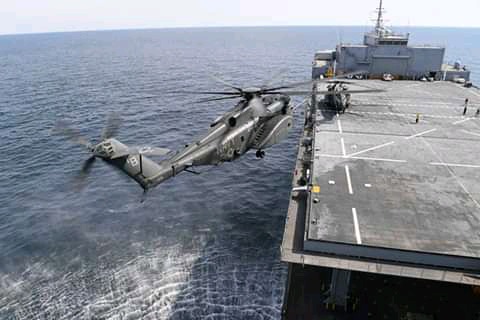 This Is The Reason Why An American Navy Fighter Ship Is In Mombasa Here In Kenya.
Nairobi Kenya, 17th February 2021.
For the past few weeks, there have been a little bit of panic in Uganda regarding the presence of a US military ship in Mombasa and there were several allegation's that the United States could be in planning to remove Museveni from power but this is not now the case.
This is not the case as the United States missions in Uganda have explained the presence of the military ship there in Mombasa and they have noted that this is because the United States are determined to cambat terrorism in East Africa and the horn of Africa and to make sure that security is paramount.
This has now cooled down the lots of tension that were in Uganda regarding the presence of the US Navy ship at the Kenyan coast.
For more information on this and other news making headlines both locally and internationally, make sure that you follow me.
Remember to share widely and keep safe from the coronavirus pandemic.
Content created and supplied by: Jonaz041 (via Opera News )