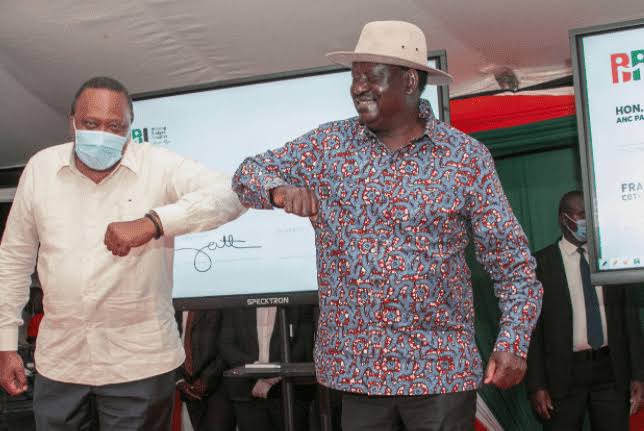 President Uhuru Kenyatta and ODM leader Raila Odinga have today received another good news on the Building Bridges Initiative (BBI) bill as it got approved in another county.
The latest county to approve it is the Kisii county assembly as acting speaker Amos Onderi announced that the decision was reached unanimously.
This comes only a day after Kajiado county joined the BBI train to become the 8th county to do so.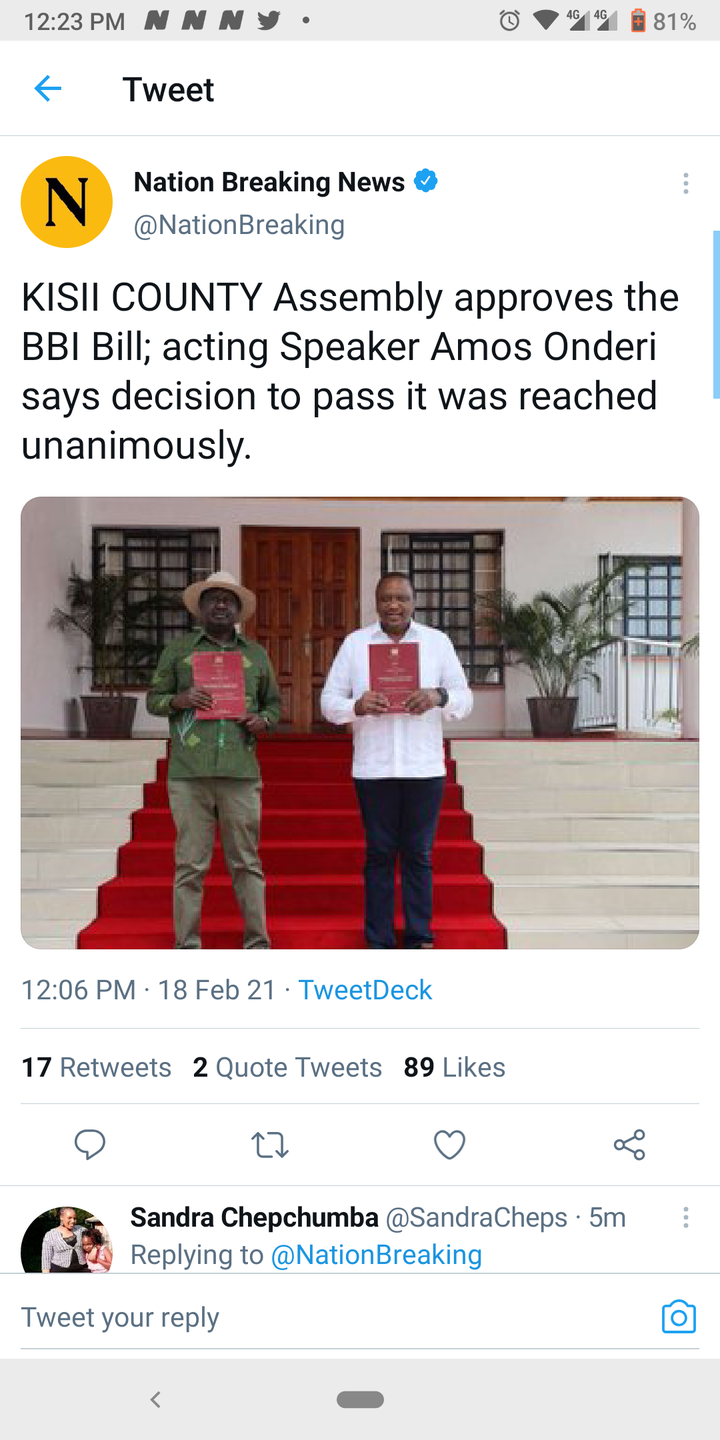 Odinga and Kenyatta have been pushing for the approval of the BBI from Kenyans who have been divided into two groups in terms of whether to vote yes or no.
This will of course be decided through a referendum which is yet to get official dates with rumors that it could happen before the end of this year.
With Kisii county now becoming the ninth county assembly to approve the bill, Uhuru and Raila can be confident that they will get the required number of approvals to take the process to the next level.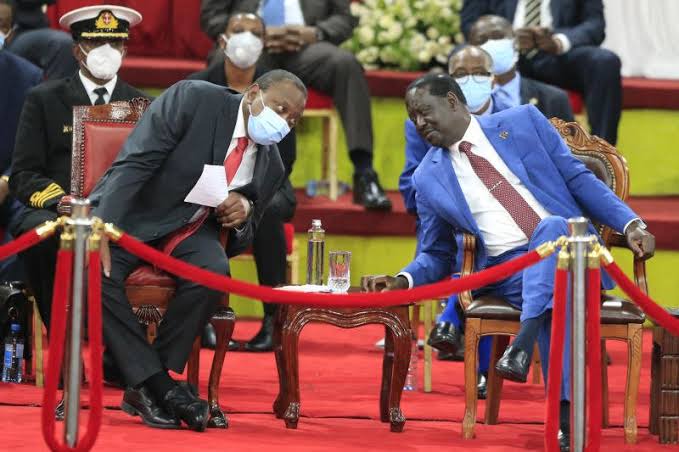 Meanwhile, what are your thoughts about the BBI and do you think it has a better plan for Kenyans or its just a small plan for a few people to claim power?
Content created and supplied by: CommentatorNews (via Opera News )