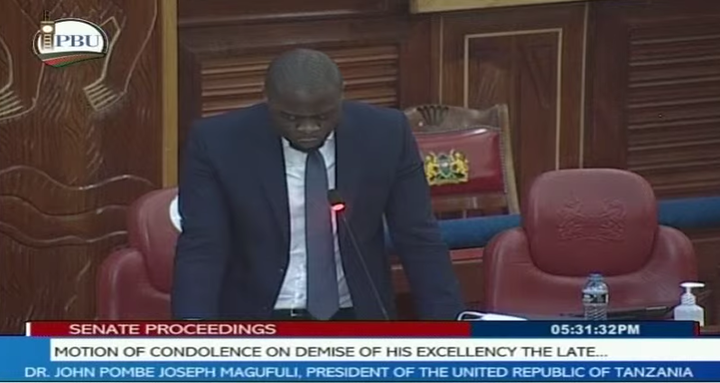 Since the first case of the noble covid-19 virus was reported in Kenya approximately a year ago, several high-end dignitaries have lost their lives, leave alone the general public. The virus haven't spared anyone, from the rich to the poor, all succumbing to it.
It has attacked Kenya in three phases now, and currently the country is facing the third wave that has proved to be as serious just as the first one.
Speaking at the Senate today, Nairobi Senator Johnson Sakaja broke the news of having lost several friends and relatives to the virus,with the most recent one having been the hardest for him to endure.
The youthful Senator said that he had lost a close friend by the name Reverend Wambua of Deliverance Church,Donholm. The Senator went ahead to describe Reverend Wambua as a very close friend of his whom they shared so much with.
According to Sakaja, Reverend Wambua was just but one of the close people, the friends he has lost to the virus. May his soul rest in peace.
Content created and supplied by: Miltonkhazi (via Opera News )