Former Secretary innovations,Digital and diaspora communications in the office of the President,Digital strategist and Blogger Dennis Itumbi has caused a stir online after posting a list of names of politicians he claims sponsored a group of youths who caused chaos at the UDA party headquarters on Thursday and the amount they were paid.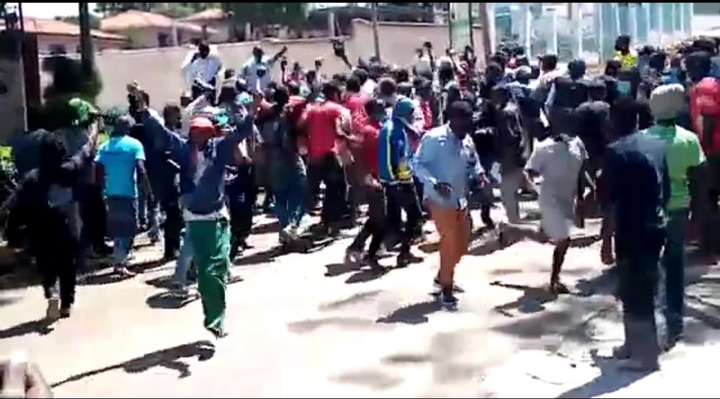 Penning his thoughts in a post on his Twitter page today, Itumbi claimed that Five People hired by Maina Kamanda, Hon.Junet Mohamed and & Hon. Babu Owino to go stage demonstrations at UDA offices and got arrested have told Muthangari Police how they were recruited and transported with promises of a being paid Ksh.2000 as pay-out for the drama and that Police looking for the buses involved.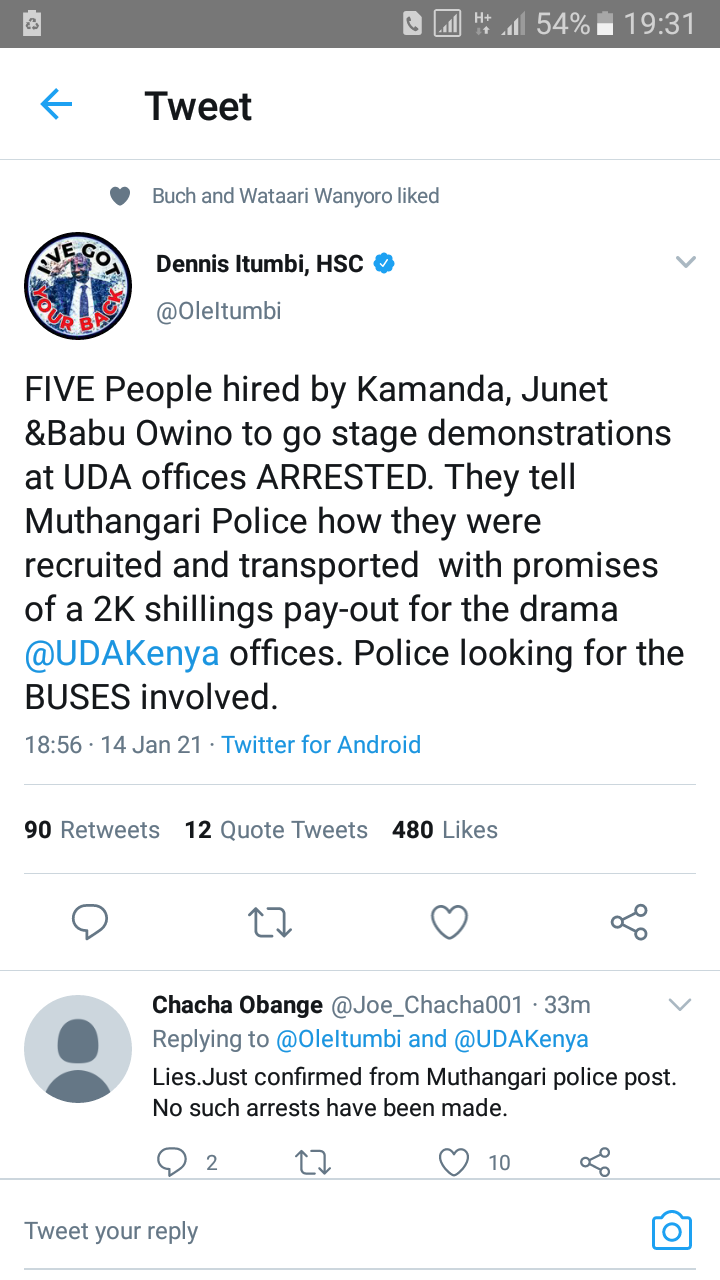 Below are Reactions from Netizens on his post.
"Maina kamanda,babu owino and Janet Muhammad learn to empower hustlers,Do not use them for your political ends.. useless!!!" A comment read.
"These are not 5 people Dennis. You hired jobless youth to heckle Raila yesterday. They simply visited your offices to demand their pay. Why don't you just pay up? " a comment read.
"People who has money to pay goons in Kenya are known. The priest who diverted Arror and Kimwarer dams money is known." A comment read.
"That's impunity. Using hustlers in the wrong way, kamurder and Owino should be ashamed of themselves" a comment read.
"All these are taka taka don't use cheap propaganda for political mileage all these tricks we knew you shall use.
We are not small kids,we have been here with you for the last 28 years." A comment read.
"@OleItumbi Bro you faked an Assassination letter hatujasahau you even promised a vedio..Pliz stop tarnishing good name of mzee kamanda and Babu Owino..Pay up bwana,This should be a warning to TangaTanga leaders when dealing with rogue hustlers youth,Soon they'll come next for you." A comment read.
"ODM has always been the party of intolerance,
How Kamanda has joined them in their hooliganism is another long shameful story." A comment read.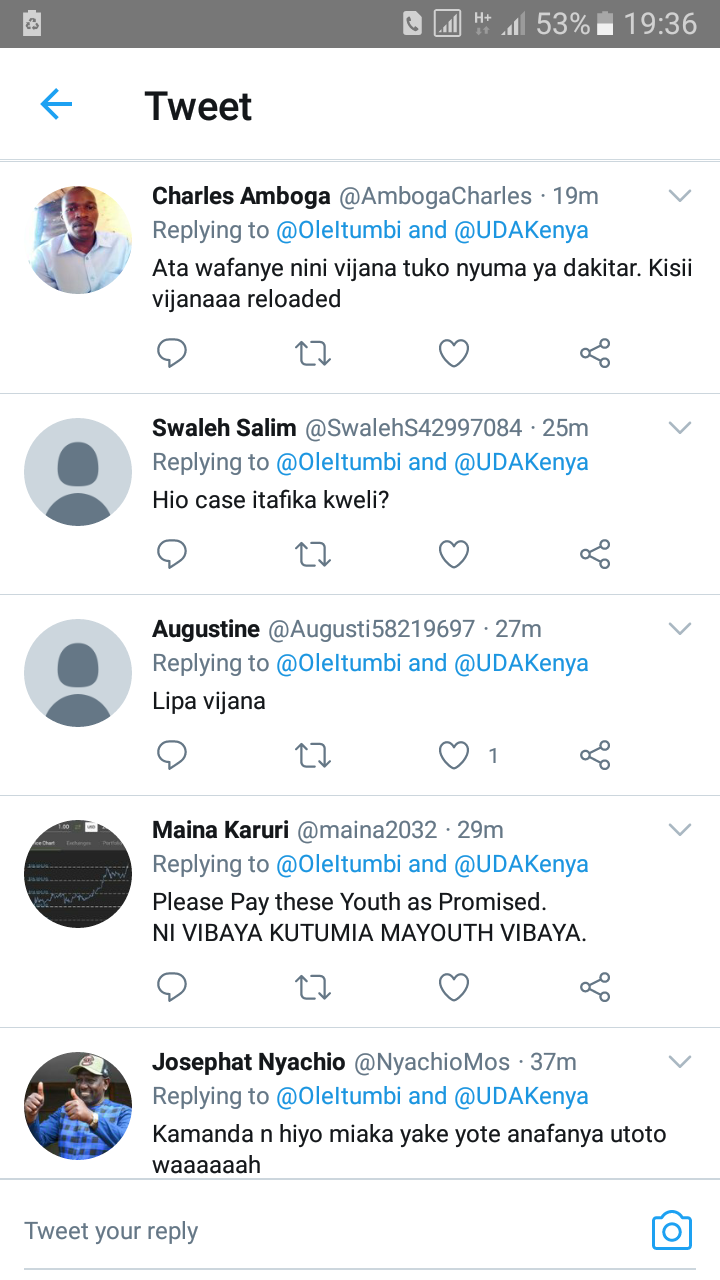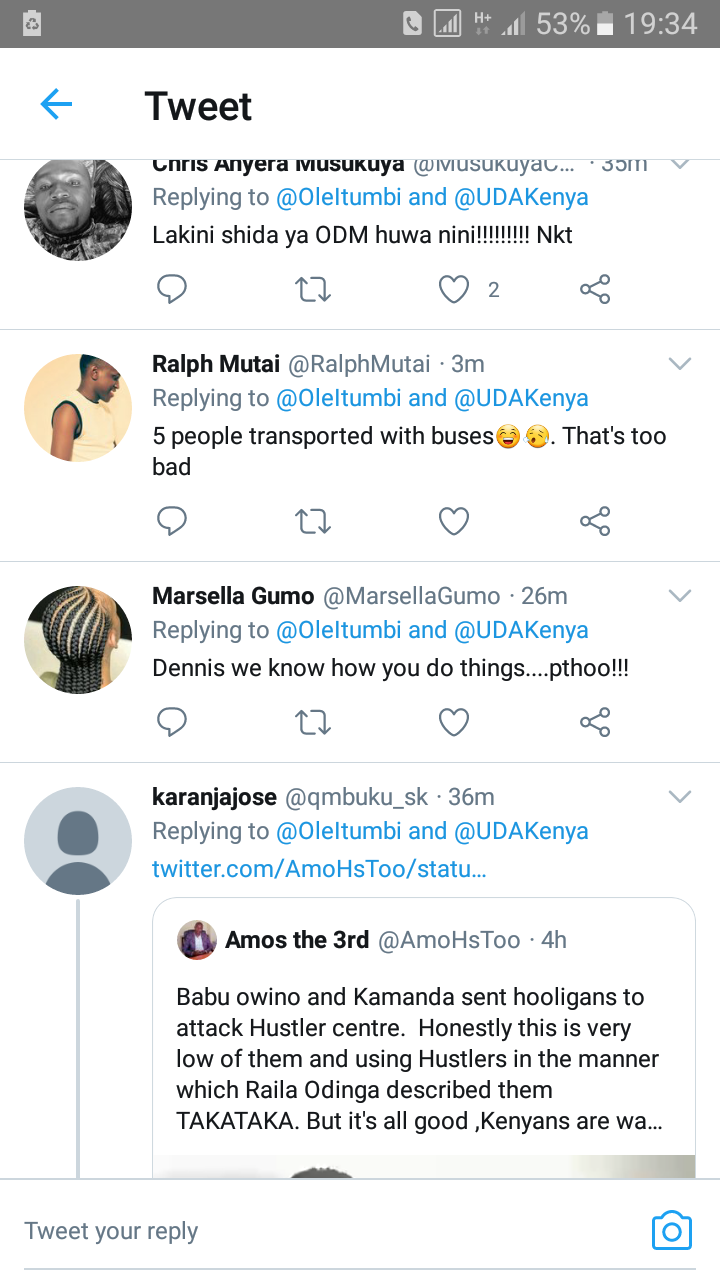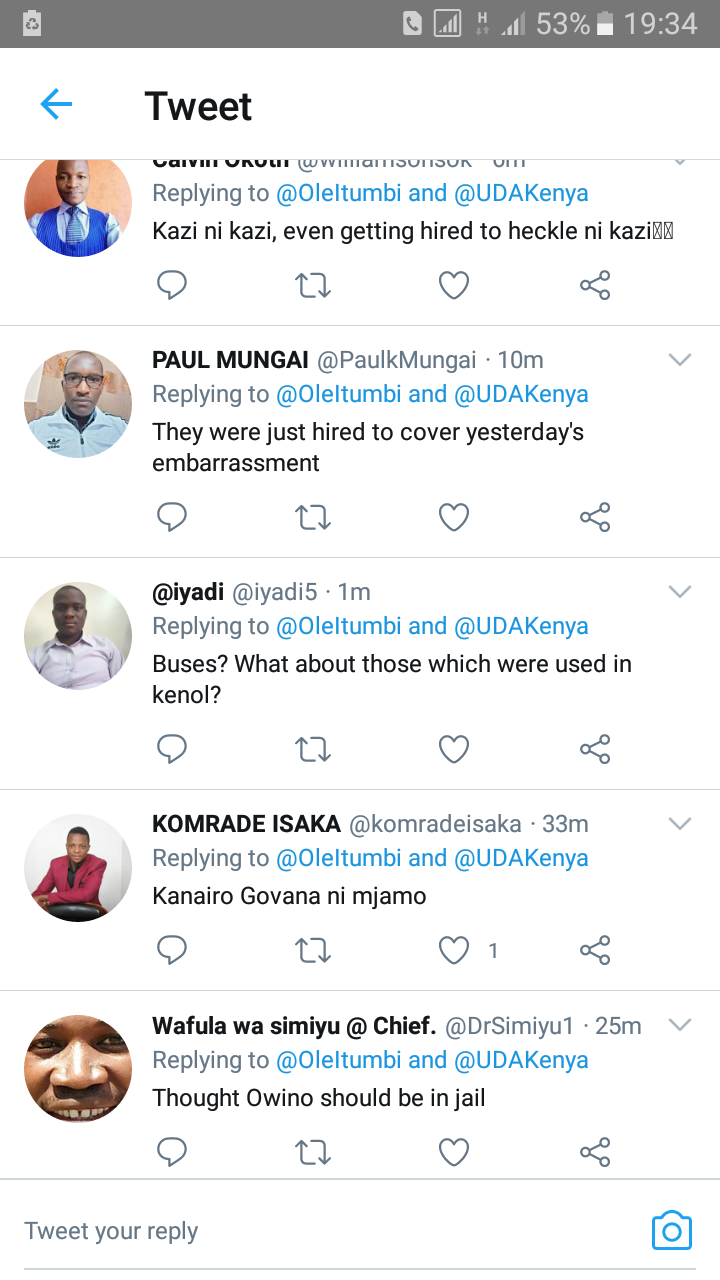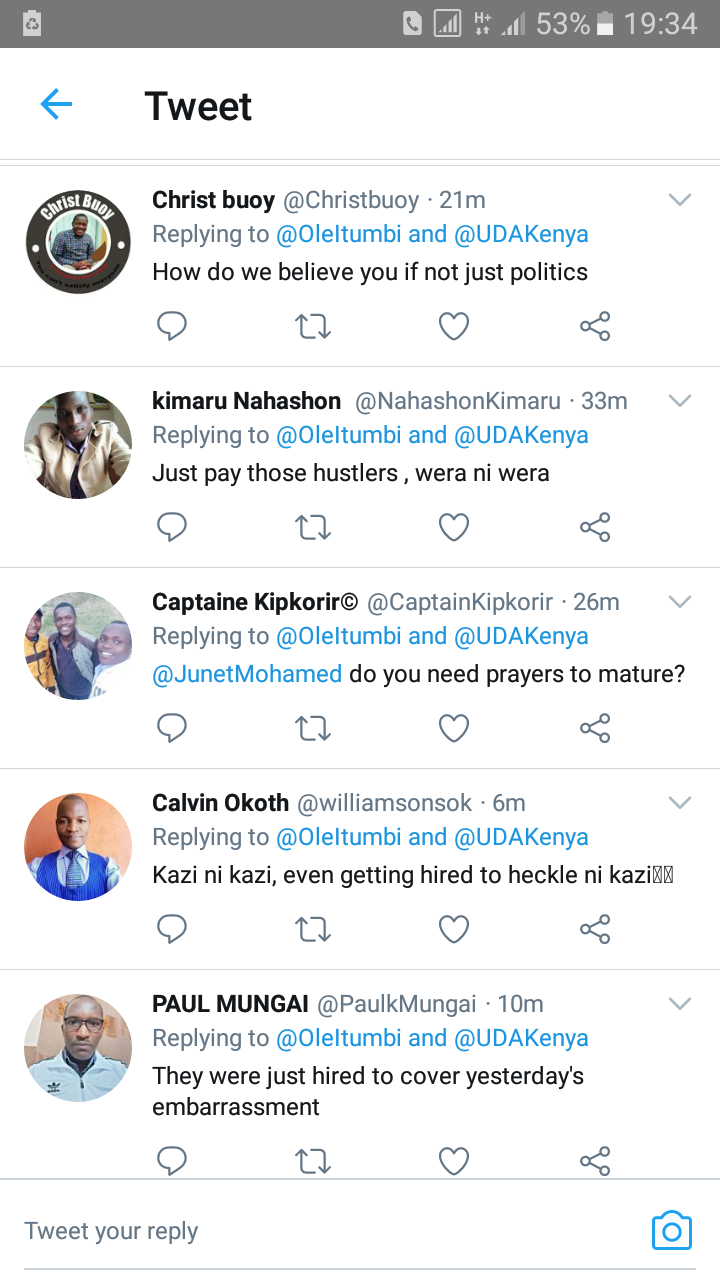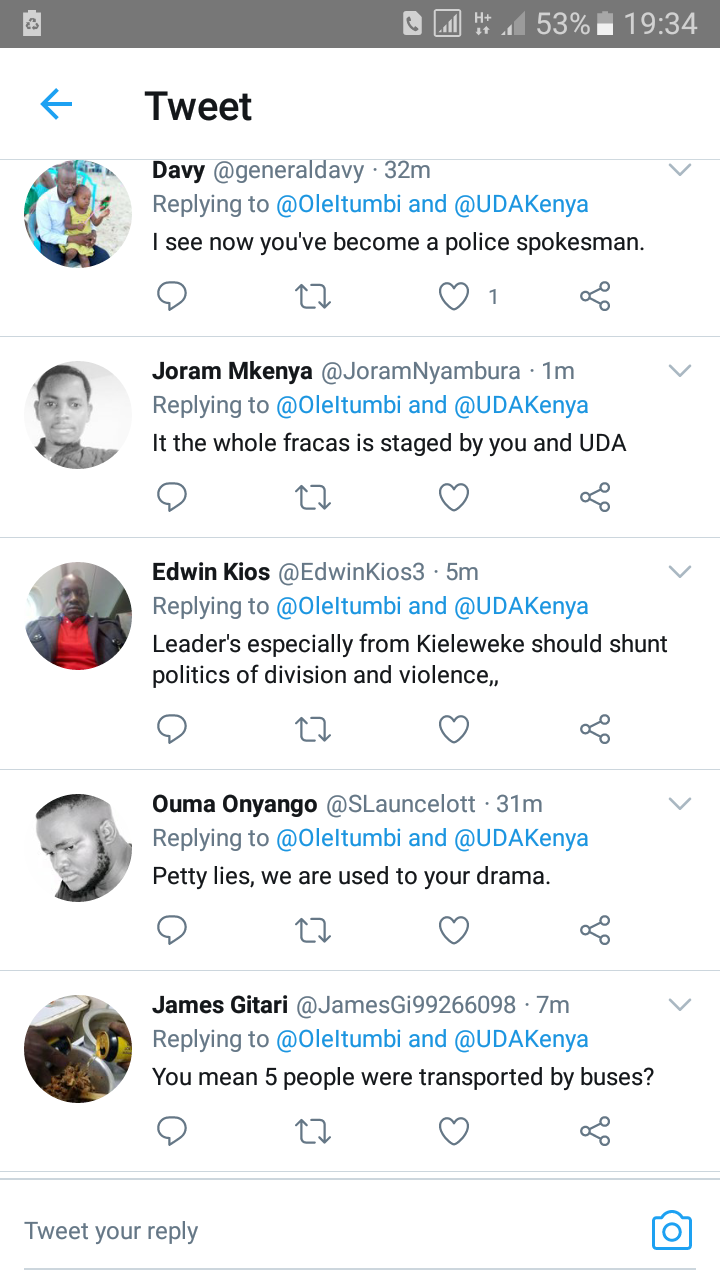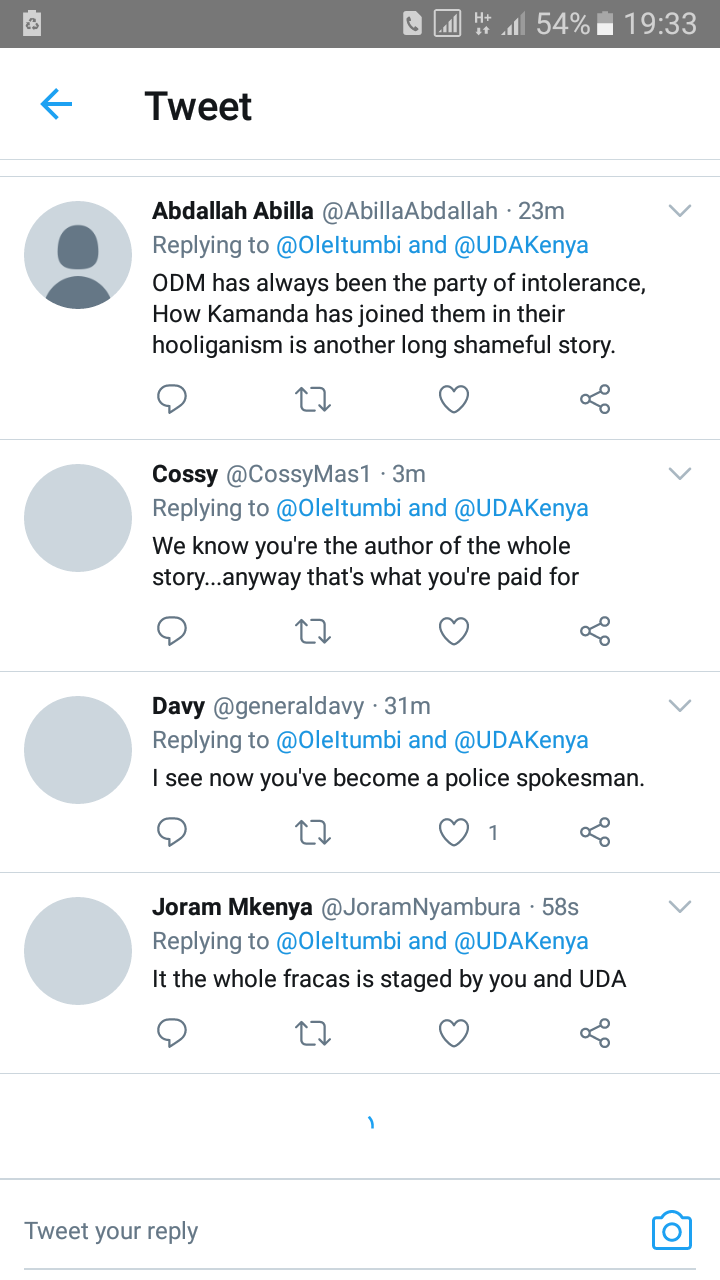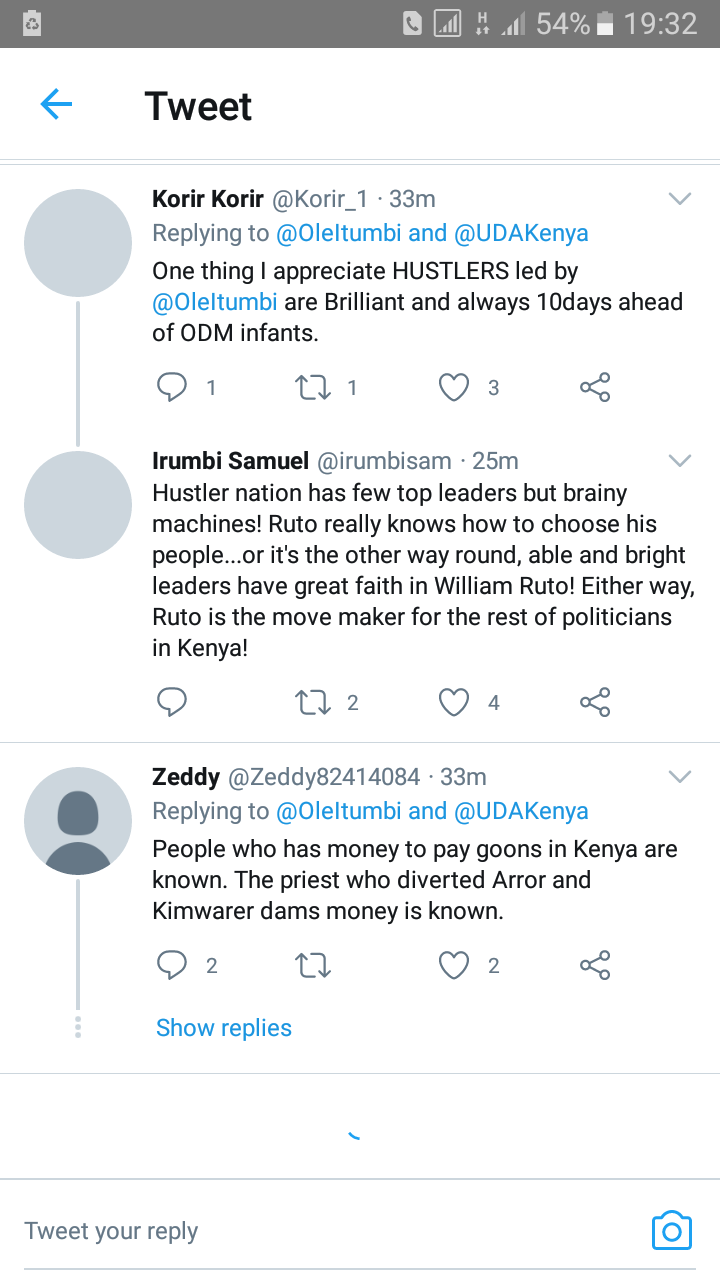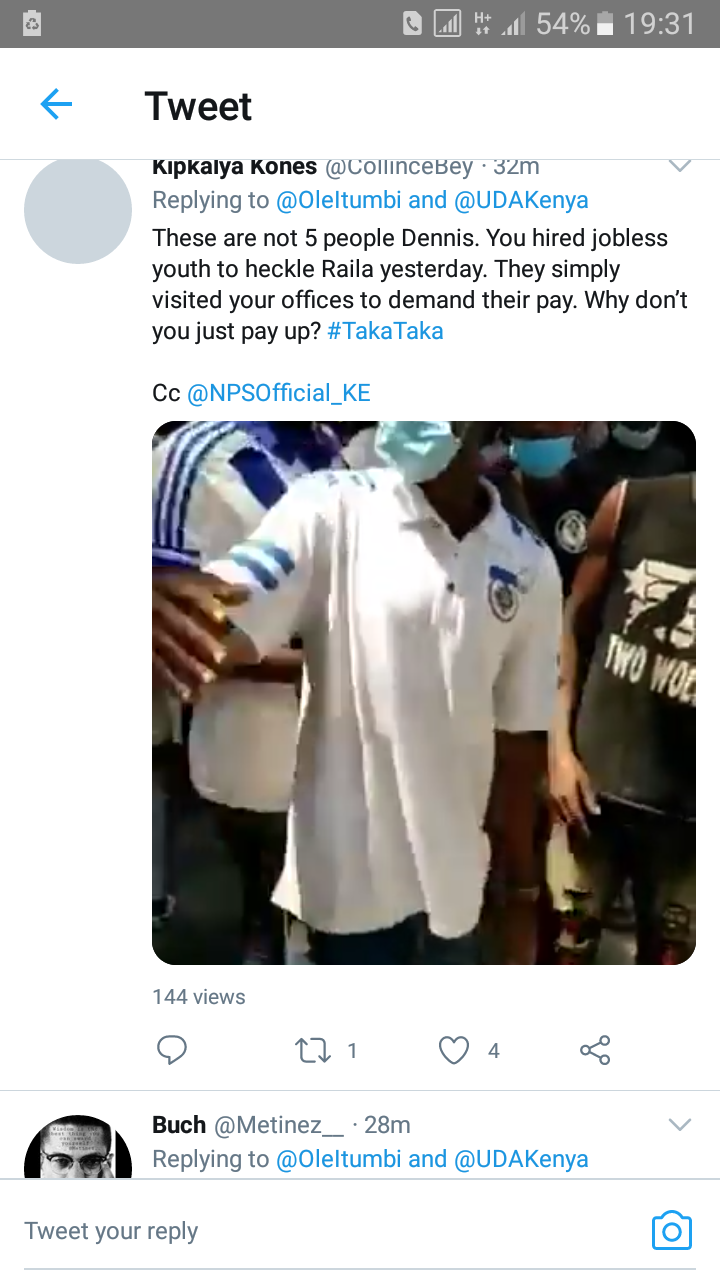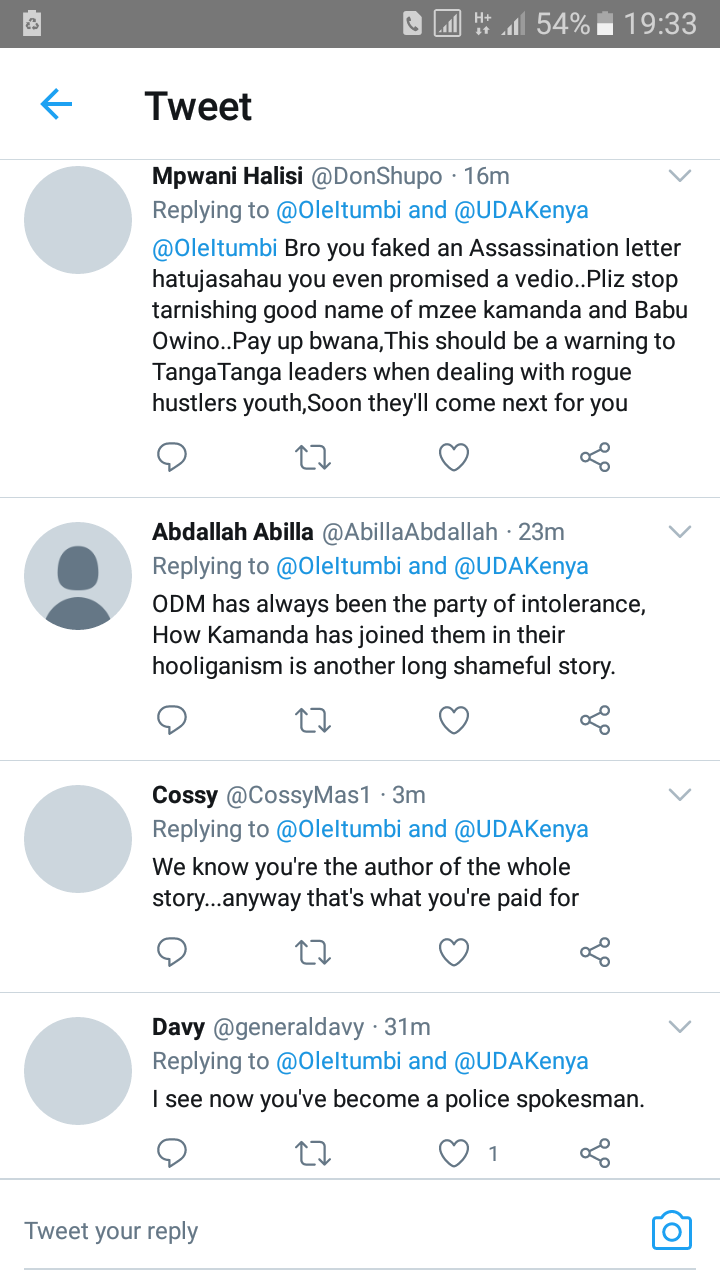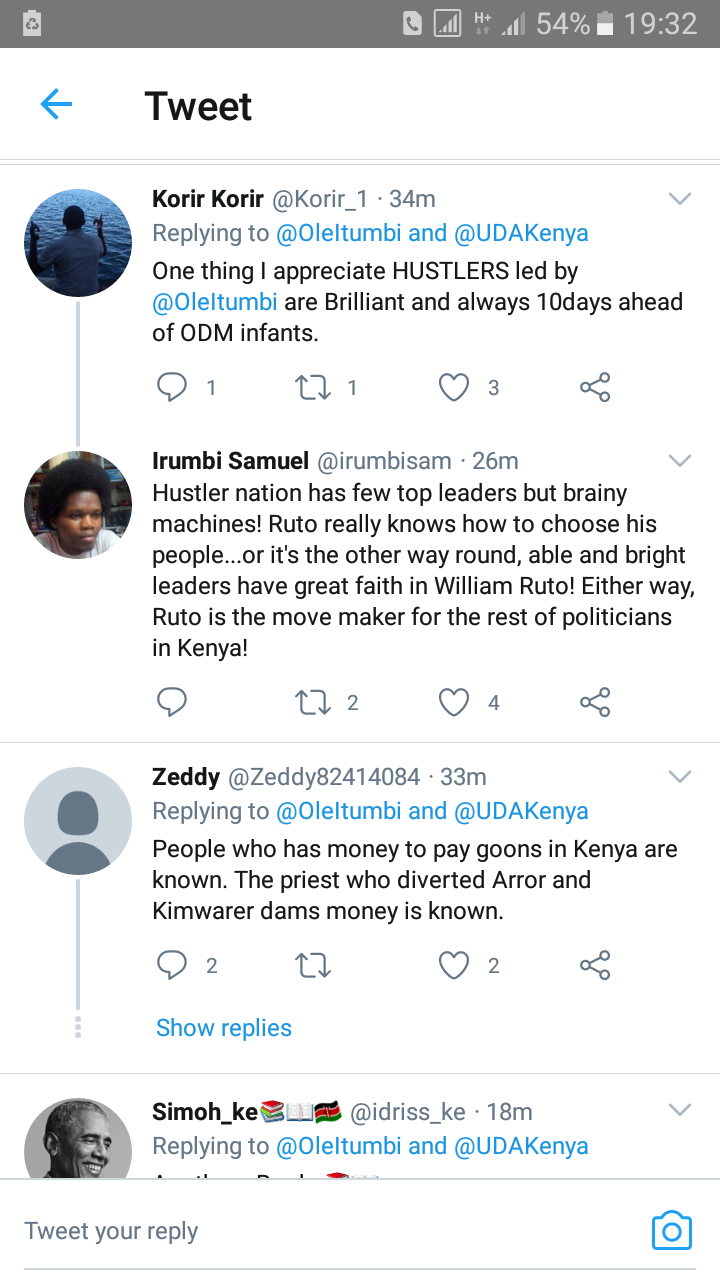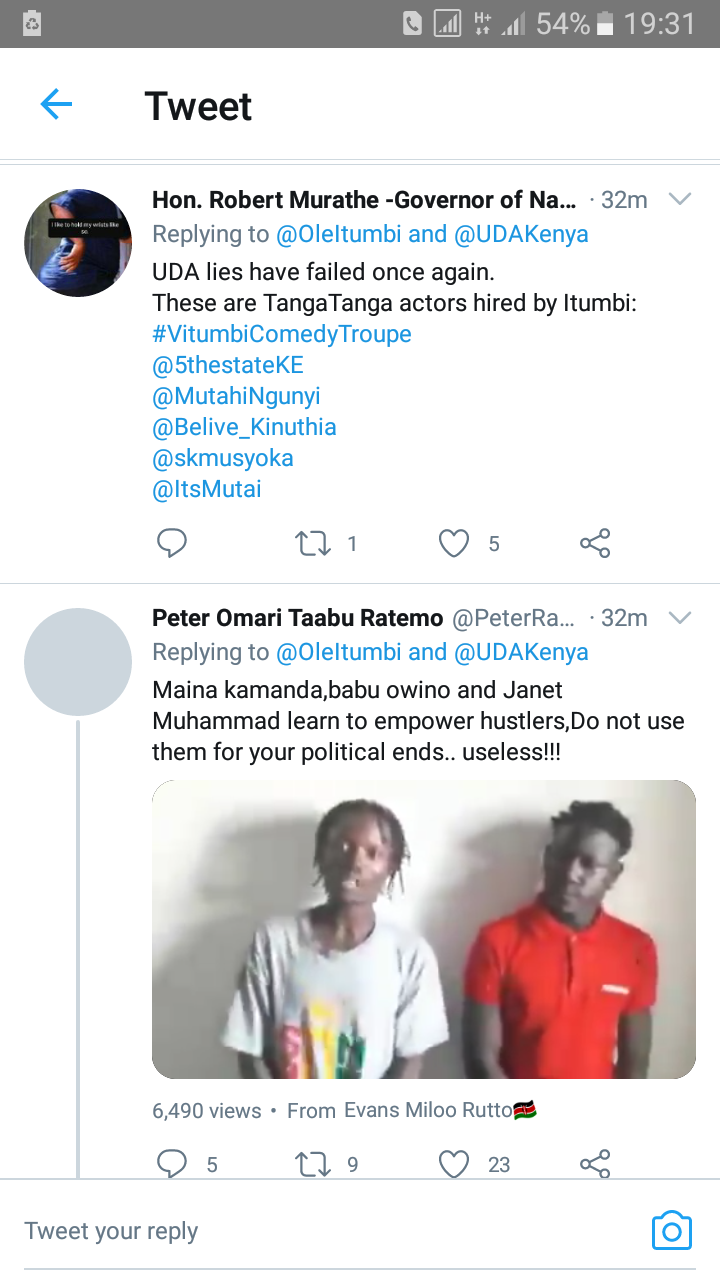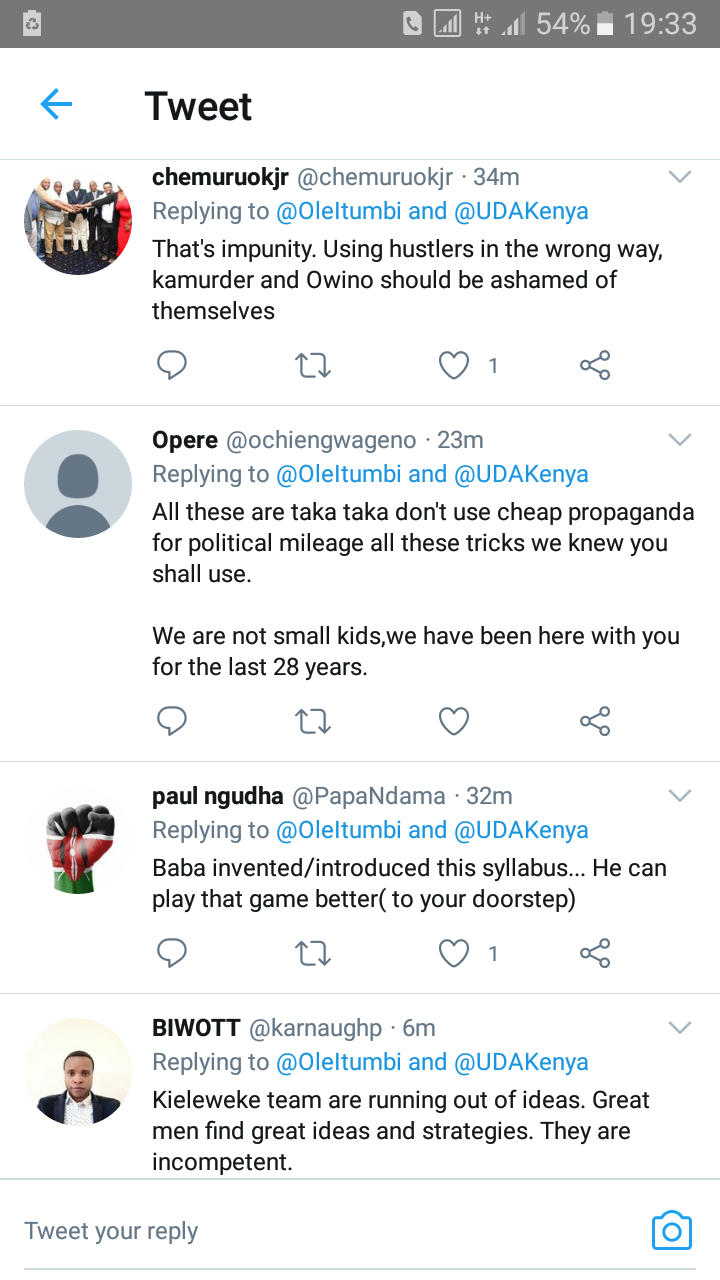 Content created and supplied by: ThePolitician (via Opera News )