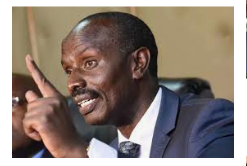 Kenya national union of teachers has indicated that it will be mobilising members to boycott work come January to protest TSC's strong arm tactics in implemention of retrogressive policies.
At the the center of contention is the denial of salary increment for KNUT members in the last phase of CBA 2016-2020.
Besides that, the recent rushed deposition of the proposed CBA 2021-2025 to Salaries and Remuneration Commission by the commission also annoyed KNUT.
Another one is planned introduction of teacher perfomance development (TPD) which is a refresher course that teachers will be paying for.
As Sossion breaths fire however, his foot soldiers may not be reading from the same script if what they are saying online is anything to go by.
According to a majority who reacted online, Sossion's strike doesn't have the interest of the teacher at heart but to enrich himself saying they are tired of being used as Guinea pigs and can't board this time round.
Below are the screenshots of the reactions online.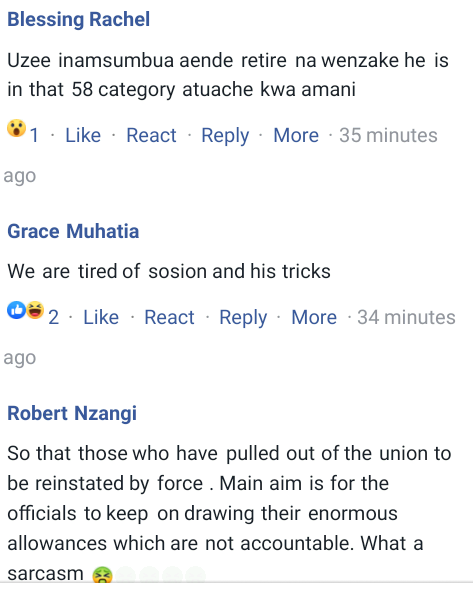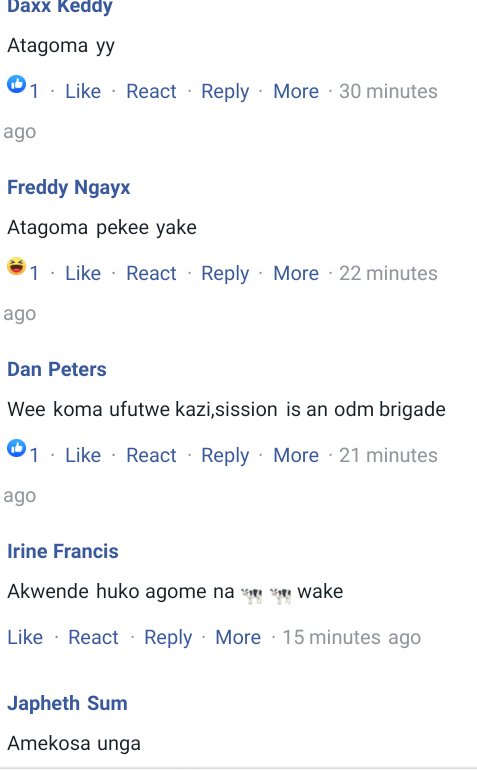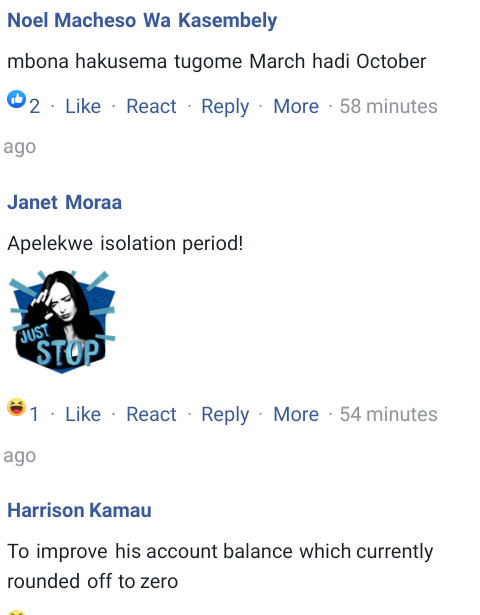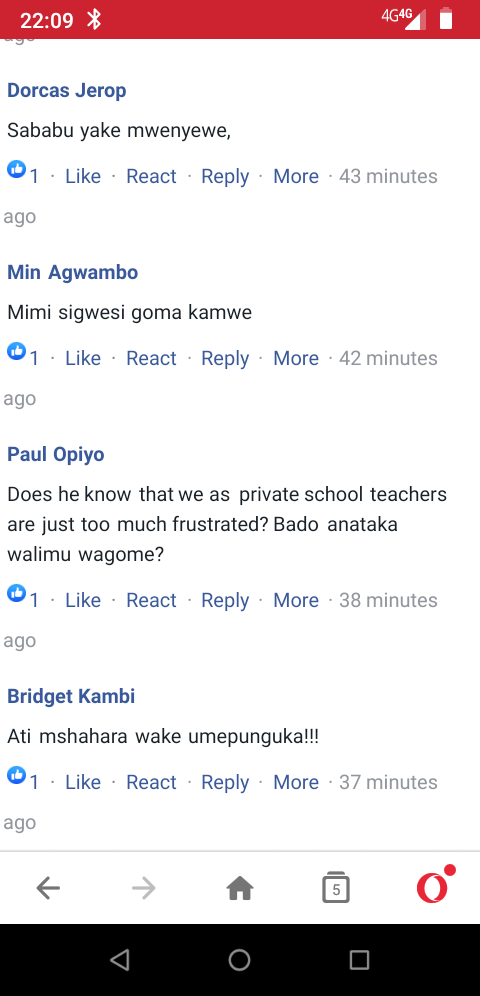 This comes at a time when KNUT membership is barely 50000, a situation that has forced the union to close some branches due to lack of adequate finances to run them.
Efforts by Sossion through the education committee in parliament to have TSC reinstate members back to KNUT have not born fruits since most teachers even won't accept that.
The other sister union kuppet isn't in Support of a strike as it prefers dialogue with TSC and therefore knut will find it difficult to mount a serious strike that can arm twist Macharia and other TSC Mandarins.
Do you think KNUT's strike will succeed in January? Feel free to share your thoughts and comments on this on our comments platform.
Content created and supplied by: @Okeyo (via Opera News )