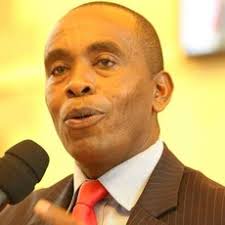 Kimani Wamatangi is the senator for Kiambu and supporter of president Uhuru Kenyatta legacy agenda for the country. It's part of the reasons that Uhuru Kenyatta jubilee party has picked him as the jubilee chief whip in the senate.
Unfortunately Wamatangi might follow in the footsteps of Kangata and as well betray Uhuru Kenyatta by joining William Ruto. It's in the public domain that Wamatangi is a strong friend to William Ruto given he has never attacked him publicly or rubbish his statehouse ambitions.
Kimani Wamatangi has said a number of times that he would want to see a united government especially a jubilee party that speaks in one voice. He has been very keen asking Uhuru Kenyatta and William Ruto to work together so that the jubilee government can stand Strong.
It's clear that majority of Kiambu residents support William Ruto hustlers movement owing Kimani Ichung'wa and Moses Kuria have been leading the hustlers Compaigns in the regions. It's for this reason that we are likely to see Wamatangi as well join William Ruto and Compaign for his 2022 statehouse bid.
Currently however Wamatangi is supporting president Uhuru Kenyatta agenda for the people. It's clear that the president is headed for retirement come 2022. It's therefore likely to see Wamatangi follow the wish and will of his people to support William Ruto as really it would be extremely difficult to market Raila Odinga in central Kenya owing to past negative publicity by leaders in the region about him.
Content created and supplied by: Onestrong (via Opera News )