Is Alshabaab heading for handshake with Somalia Government? Has Alshabaab finally recognized Somalia government? These are some of the crucial questions lingering on everybody's mind after reading the recent Alshabaab propaganda release on Somalia government. Through a presser the terror group has said it will release a 6 part series documentary about Farmajo's 4 years in power.
For the first time Alshabaab has recognized there is a government in power. Which its performance can be audited. Early this year there were reports that clan elders have opened negotiation dialogue with the terror group on behalf of the government.
The Al-Qaeda-affiliated Al-Shabaab insurgent group and the Somali government have remained locked in a violent stalemate for years.
Other than lives lost, neither party has inflicted grave damage or made significant territorial gains. In a protracted conflict that has claimed the lives of tens of thousands of innocent people.
On a research done by RESEARCHGATE and released on March 2019 titled "Al-Shabaab Attitudes towards Negotiations" suggested that Al-Shabaab's leadership is willing to pursue conditional political dialogue with the Somali government as long as certain conditions are met.
These conditions are perhaps better considered as political demands, which appear to be quite far-reaching. These include general amnesty for Al-Shabaab members and being part of the government.
With the current fluid political situation which has risen tension everywhere in Somalia with a series of unfruitful meetings between Federal Government of Somalia and Federal Member state. President Farmaajo might be extending hand to any political player in Somalia including the terror group.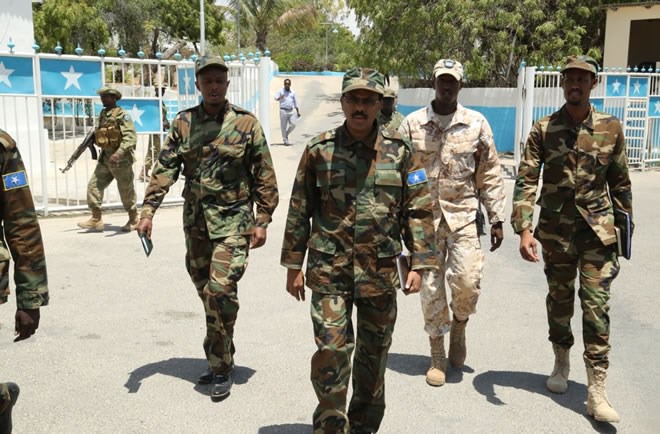 Among the things the terror group wants to address in their documentary include; Elections, Economy, Federalism, Somalia National Army, Farmaajo failures and the current Somalia state affairs.
Content created and supplied by: Njerimkweli (via Opera News )