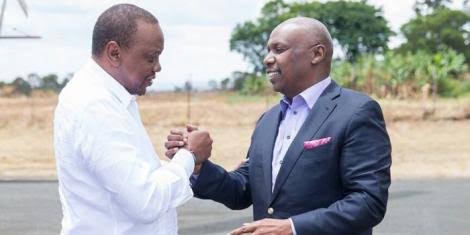 President Uhuru Kenyatta and Gideon Moi /Photo Courtesy
The family of the late Kenyan President Daniel Toroitich Arap Moi has just marked the first anniversary since the former strongman died. President Moi passed away at the ripe age of 96 and had spent a long time in hospital.
In the days since, his son Gideon has forged a tighter relationship with one of Moi's political sons President Uhuru Kenyatta. The two have brought their respective political parties, Jubilee and KANU, together in a post poll pact.
The Building Bridges Initiative is the latest political matter that has bonded the two. Gideon has taken the BBI Gospel across the country accompanied by senior members of his KANU Party.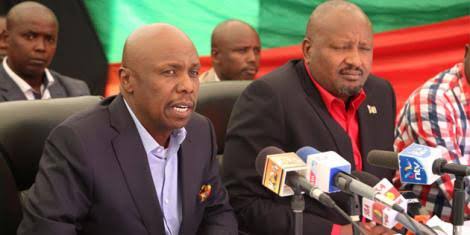 Gideon Moi and Nick Salat/Photo Courtesy
Chief among them is the KANU Secretary General Nick Salat. In his latest public appearance, Salat has been seen in one of the latest inventions meant to combat COVID-19. The electric mask that was invented by LG uses batteries to purify air.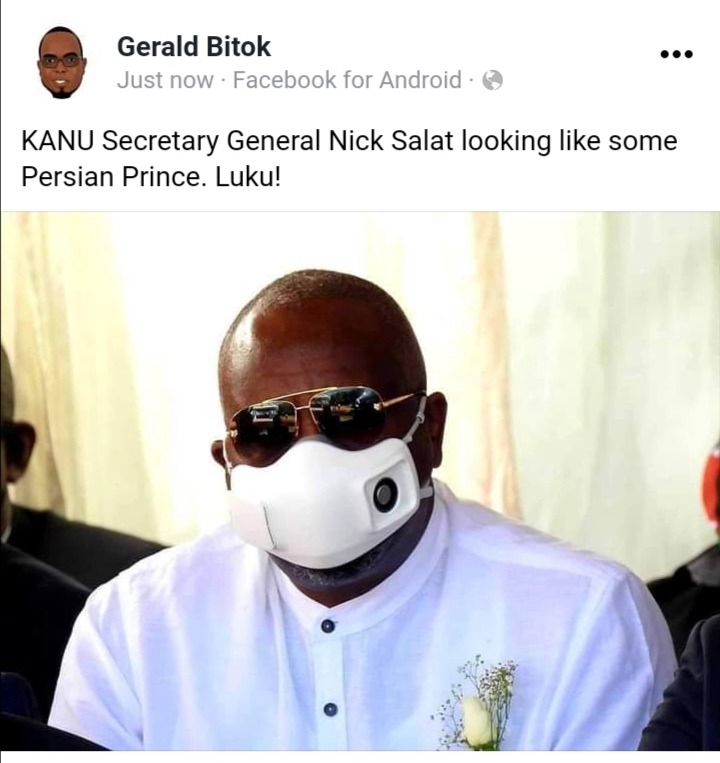 The white mask goes for a cool Ksh 30,000 and is definitely out of the reach of the common man. Mr Salat holds a senior position in the government and was appointed by President Uhuru Kenyatta as the Chairman of the Agricultural Development Corporation in 2020. He had earlier been the Chairman of the Postal Corporation of Kenya.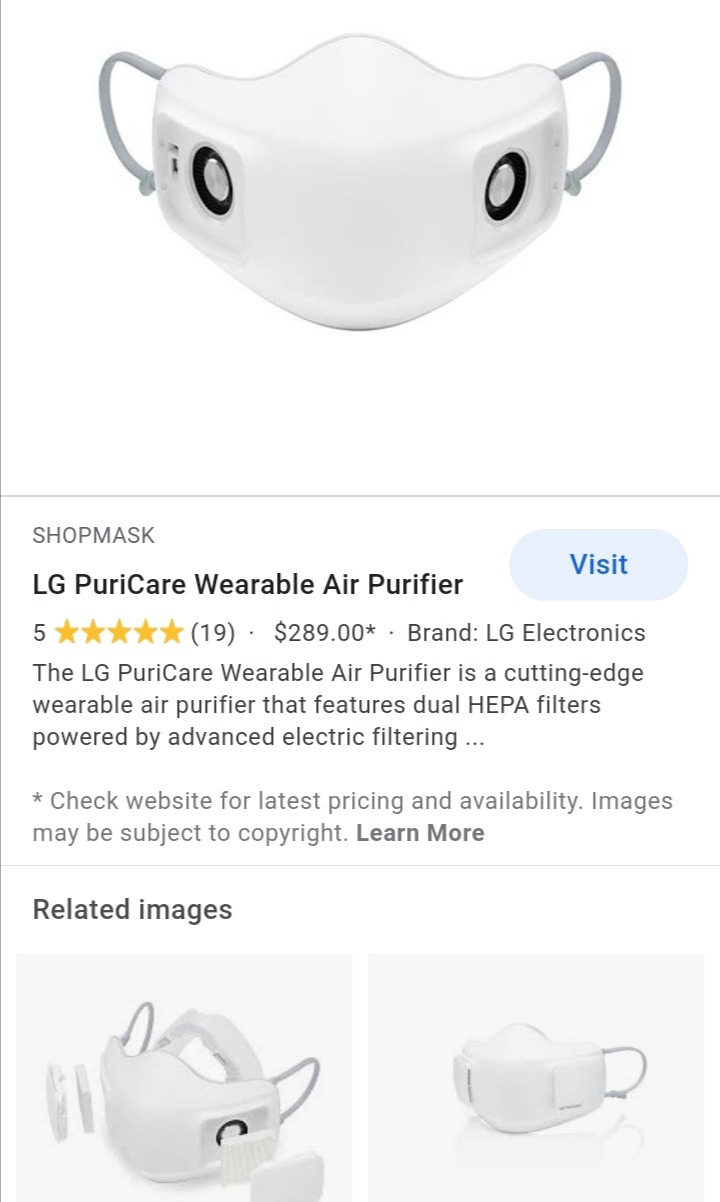 The mask goes for $289 dollars online.
Content created and supplied by: ZuriMedia (via Opera News )