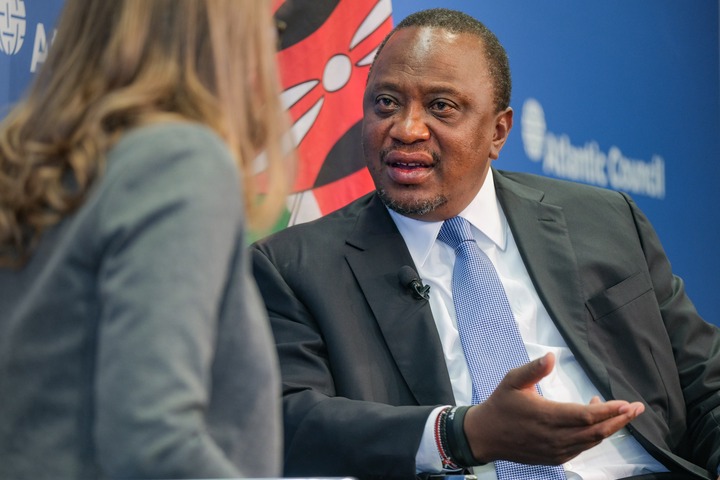 President Uhuru Kenyatta has set the internet ablaze following his Wednesday remarks on the person he wants to take over from him. Speaking to Nairobi residents, the President affirmed that he will exit power in 2022 when his term ends. However, he declared that he wants to be succeeded by a person who will not loot the government dry. He noted that he cannot hand it over to a thief.
"When my term ends next year, I will leave. However, I want to ensure that those who take over from me are not thieves. I cannot hand over power to a thief!" said President Uhuru Kenyatta.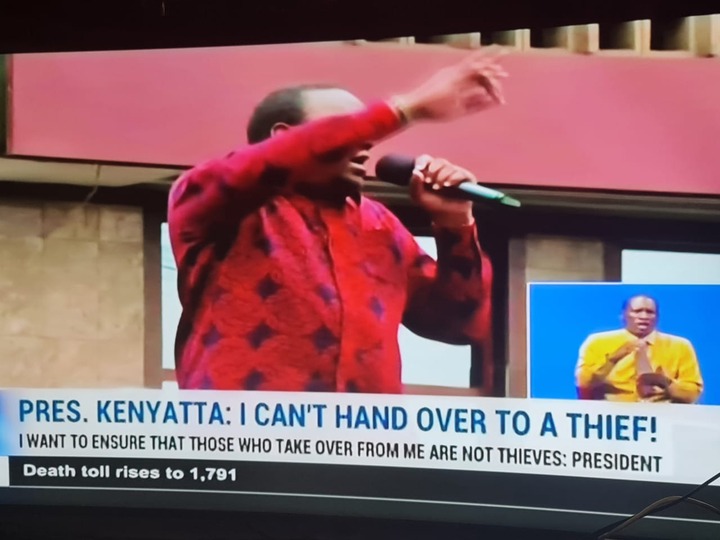 These sentiments have been interpreted as a direct attack on certain individuals.
This comes barely a month after President Uhuru announced that certain individuals opposed to BBI were looting Ksh 2 billion per day from the government. Speaking during an interview with local vernacular radio stations, Uhuru assured that it was his profound duty to ensure a good leader ascends to power upon his retirement.
Kenyans have come out to express their mixed reactions to Uhuru's utterance in Nairobi. Here are some of the reactions on Twitter.
Dennis Itumbi
No. Mr. President. You have no role in deciding who you will Hand-Over to. That is the business of the People of Kenya and their God. Your role is to serve for the remaining days and retire gracefully as you have said.
Amakanji Thomas
Thieves are panicking.
Anthony Mutali
Raila had already told us who the thief is.
Sammy Davies
Uhuru remarks are so dangerous to the state of the nation. When people decide 2022 that it's Ruto, Uhuru is not gonna hand power to him?
Collo
Uhuru didn't mention anyone.
Laban Motaroki
Actually, he should not. It's Uhuru's responsibility to leave Kenya in good hands. Can you leave your pigs in the hands of wolves?
Silvia Wangeci
These dynasties think Kenya belongs to them. 2022 hustlers will take over.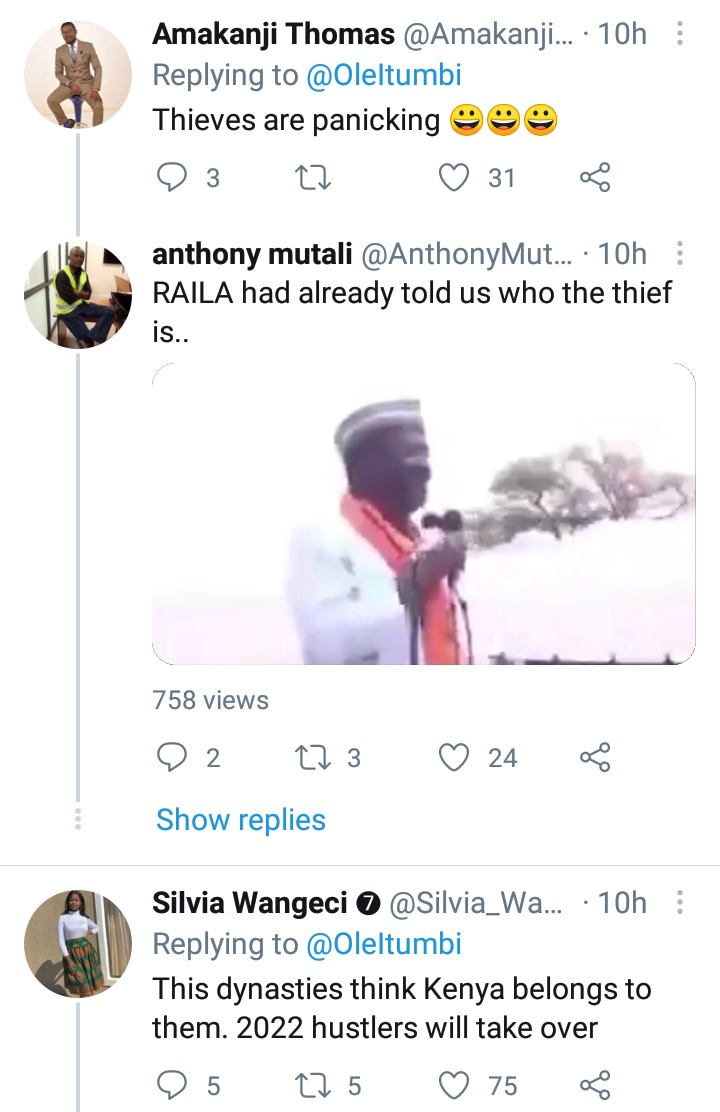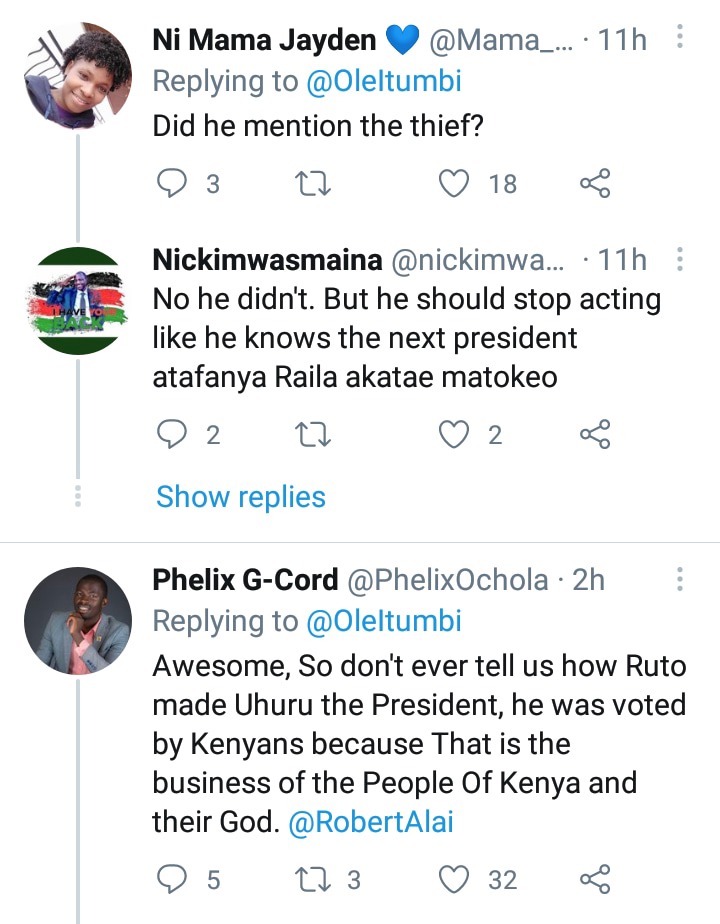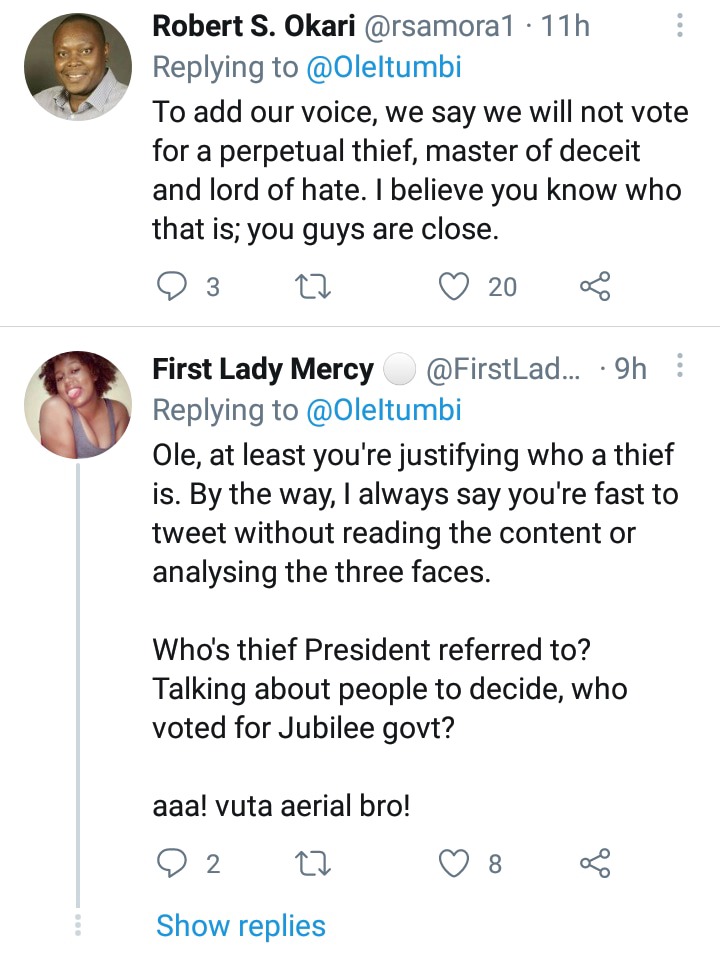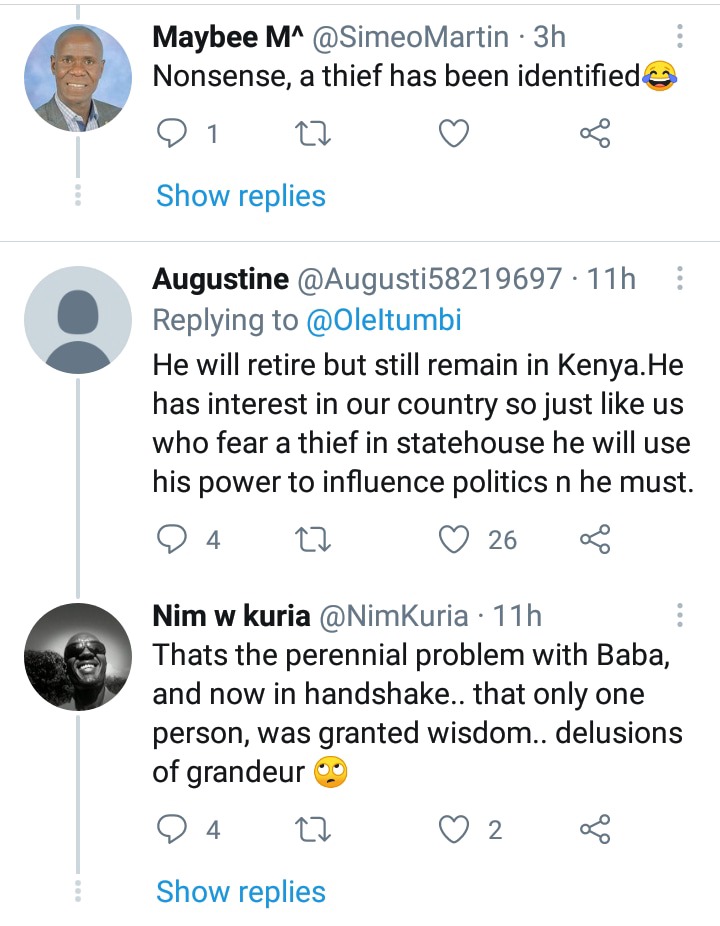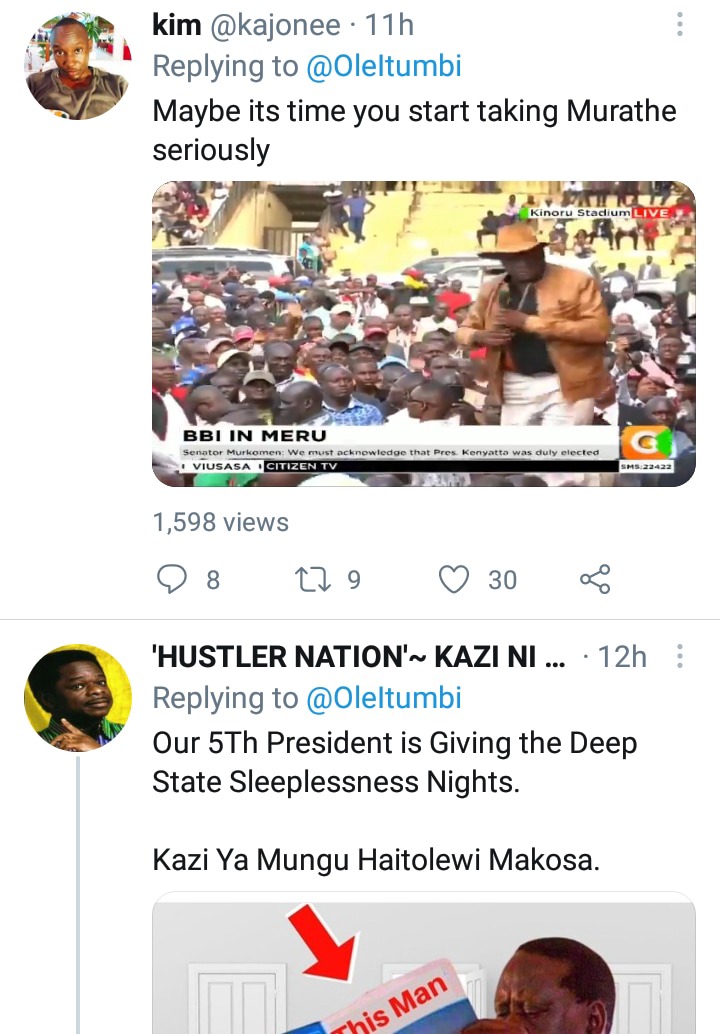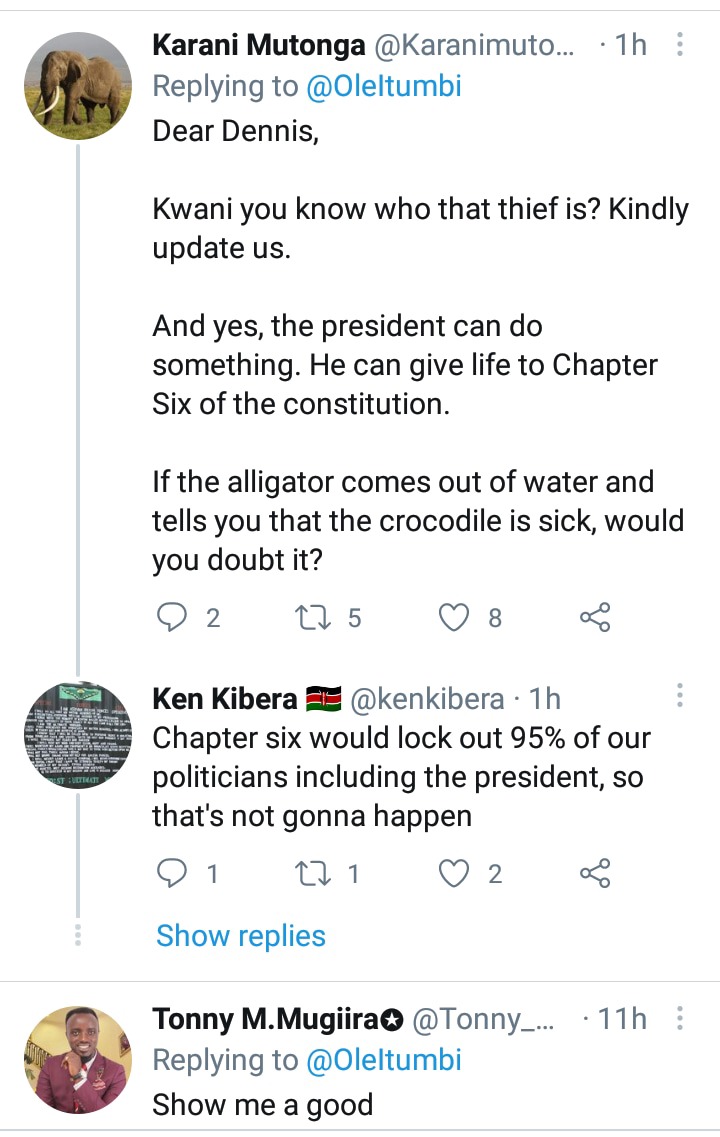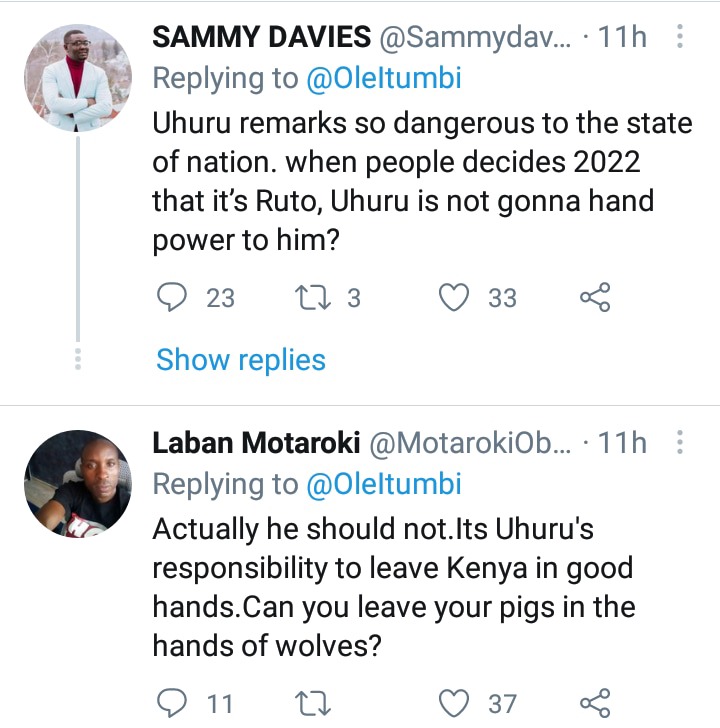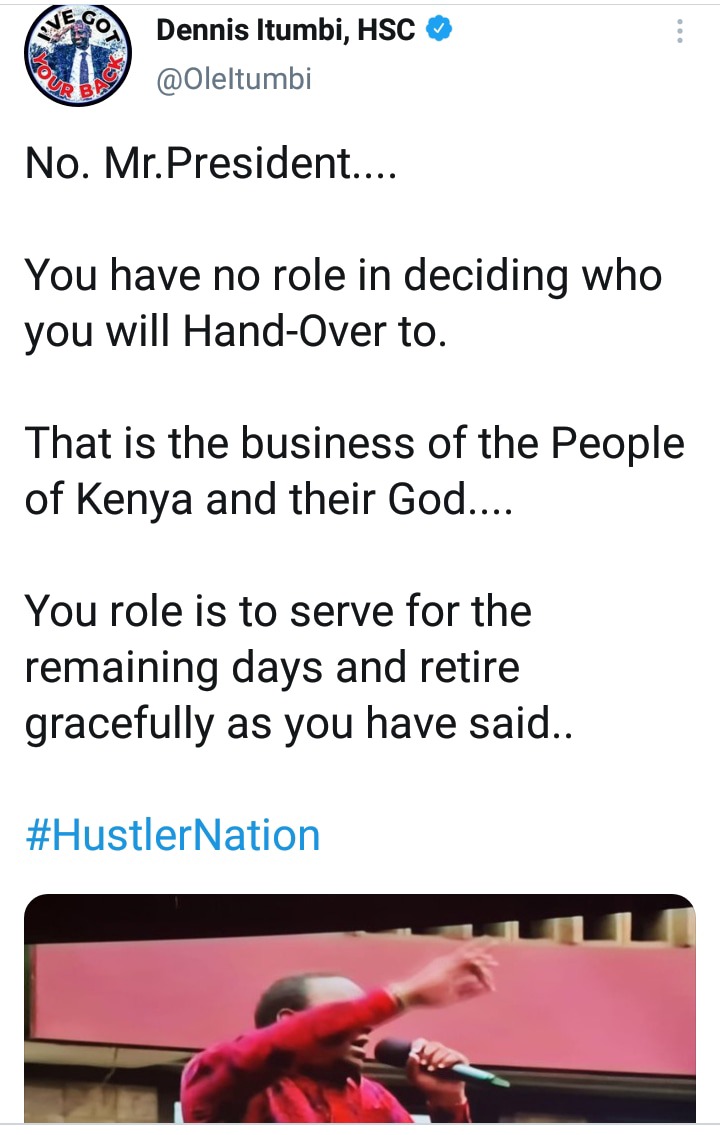 Content created and supplied by: BrightonM (via Opera News )