According to biometric analysis they ranked wealthy people in Kenya as in the article below.
1. Uhuru Kenyatta.
He is the fourth president of kenya who was elected in general election of 2013. Uhuru who's name means freedom was Born in 26th October 1961 to the first president of Kenya Jomo Kenyatta. His net worth according to bio metric analysis is about USD 4Billion. He is the richest person in kenya.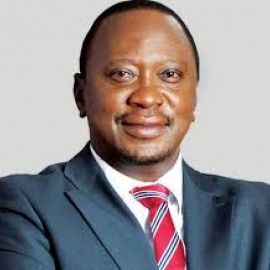 2. Daniel Moi.
Daniel Toroitich arap Moi kenyan politician , who was the second president and longest serving president from 1978 to 2002. The family of deceased Moi is second richest in Kenya with a net worth of USD 3.5Million.
3. Naushad Merali.
Merali is a kenyan conglomerate active in construction, information, technology and finance. He was once a chairman of Bharti Airtel in kenya. He is ranked by the Bio Metric as third richest kenyan with USD 2.9Billion as his net worth.
4. Manu Chandaria
Chandaria is a kenyan businessmen born in Nairobi on 1st March 1929. He is the chair and CEO of Kenyan _ based steel and aluminum aluminium group. His wealth originated from his father who arrived Kenya as Indian immigrant. His net worth is about USD 2.7 Billion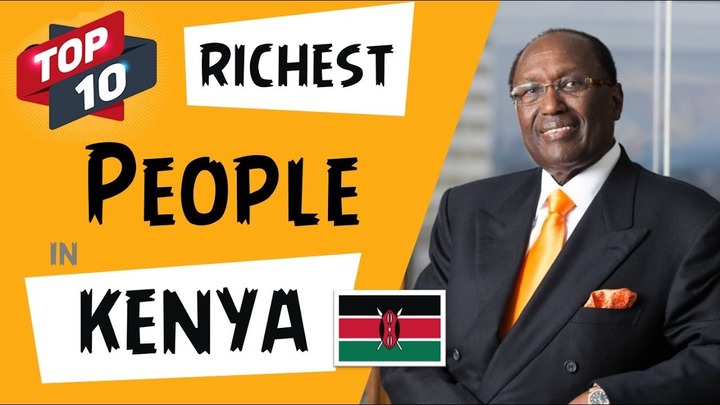 5. Mama Ngina Kenyatta .
Mama Ngina is the wife to first president of kenya Jomo Kenyatta and also Mother to 4th president of kenya , Uhuru Kenyatta. The lady is ranked to be 5th in his wealth Kenya with about USD 2.3 Billion.
6. Rails Odinga .
Odinga is a Kenyan politician who served as prime minister of kenya for 5 good years. He his the son to deceased Oginga Odinga. His family is among the top 10 richest people in Kenya. He is approximated to have a wealthy of USD 2 Billion.
7.James Mwangi.
He is a kenyan accountant, businessman and entrepreneur. He is currently the managing Director and Cheif Executive officer of Eguity Group.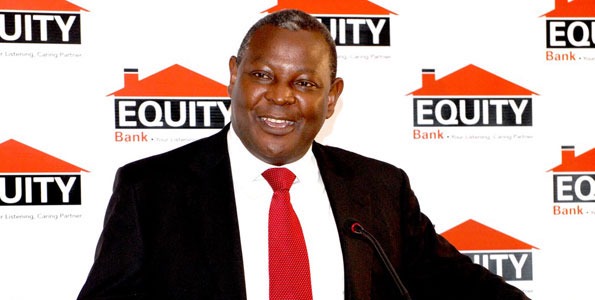 8. He is considered as one of the richest people in Kenya with net worth of USD 1.8 Millions , with Equity Bank being is main source of his wealth.
9. Christopher John Kirubi.
Kirubi is a Kenyan businessman and entrepreneur. He is the director at Centum Investment Company, where he his one with largest individual shareholders.
10. William Ruto
Ruto is a kenyan politician and the deputy president of Kenya since 2013, William Ruto is known to his best agriculture and businesses man. He is considered top 10 richest people in Kenya. With his net worth of 1.2 Billion....
Content created and supplied by: Artimonyvinii3832 (via Opera News )