The ongoing Civil exchange between the ODM Party Leader Hon Raila Odinga and the other NASA Leaders over the 2022 presidential elections has today escalated and taken another twist after fresh reports reveal that Raila Odinga didn't disclose the content of the NASA Agreement Document in 2016.
According to the news presented by Tim Wanyonyi who spoke to a local media station Today, Raila's decision to not disclose or publicize the NASA Agreement Document is and was a plan to betray the three leaders like what is happening.
Tim Wanyonyi: The document that was signed by the NASA principals was never made public to anyone. It is only the four of them who know the contents of that document. It is upon ODM's goodwill to share the cake with its partners but it's not anchored in law.
He has finally reported that Raila has the right to either honor the Memorandum of Understanding with other NASA Leaders or not because it wasn't made public.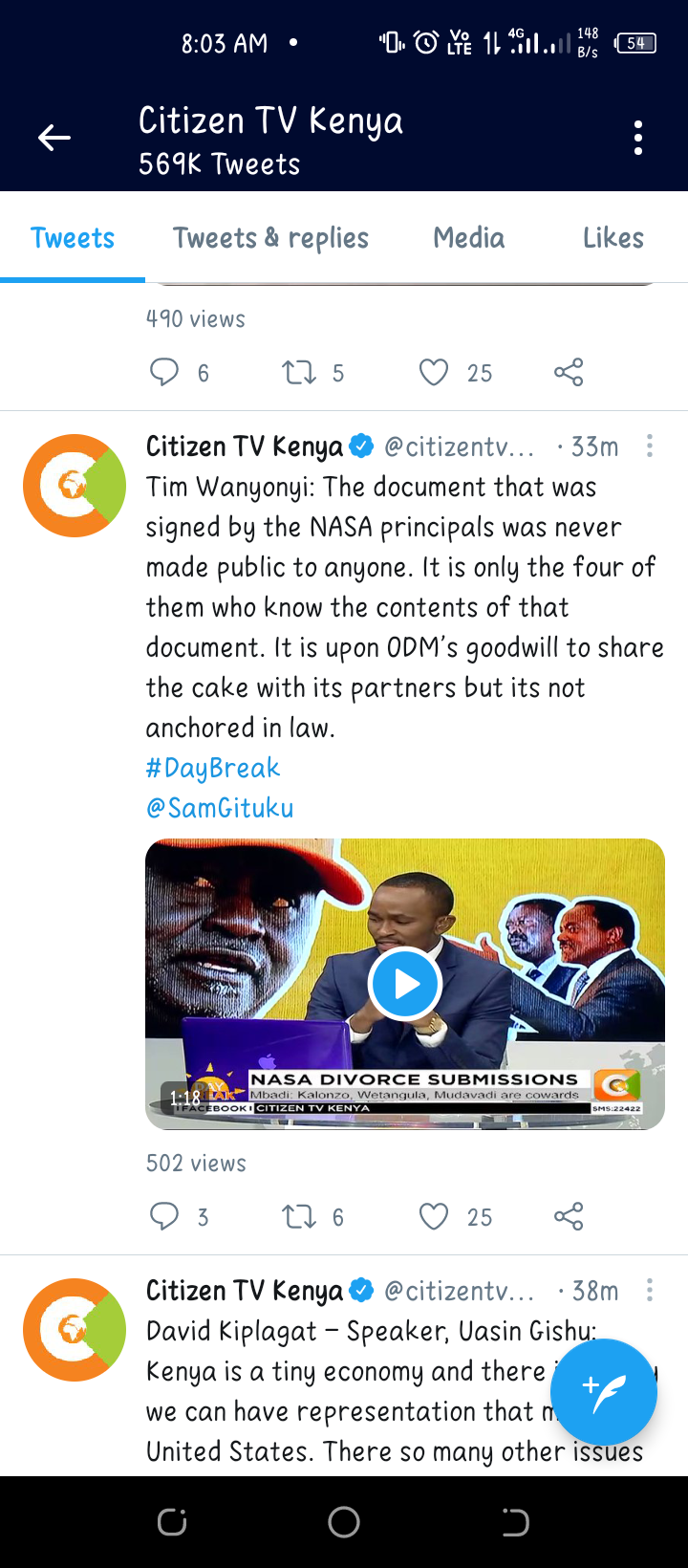 Content created and supplied by: Breakingkenya (via Opera News )