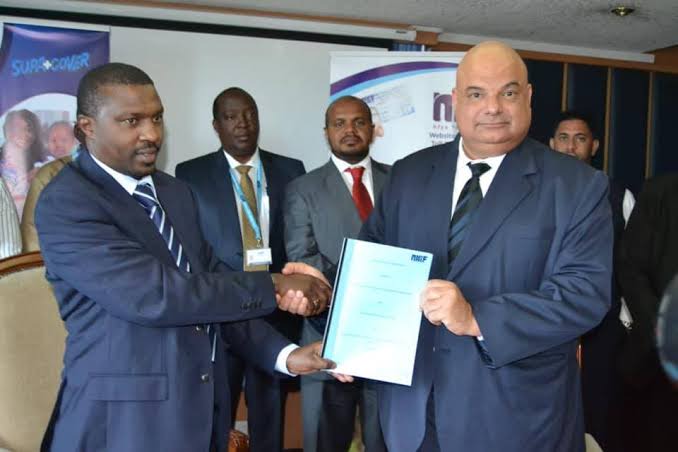 Lamu County governor Fahim Twaha has made major changes to his cabinet awarding himself with one of the new cabinet posts.
In the change announced by the county secretary, John Mburu, Mr Twaha has now appointed himself Minister of Public Health, Environment, Sewerage Infrastructure and Lamu Municipality.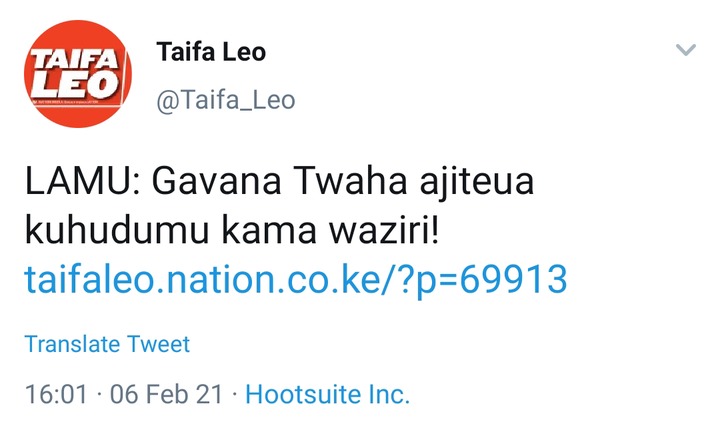 Mr Twaha also appointed his Deputy, Abdulhakim Aboud Bwana as Minister of Food Security, Industrial Development, Fisheries and Water.
The change marked the appointment of a new chapter, in which Josephat Musembi Matei was appointed Minister of Trade, Tourism and Industry, a position that had been vacant since 2019 after incumbent Dismas Mwasambu Pole resigned.
Twaha also transferred several ministers from their former positions to different positions.
Among those affected were the Minister of Lands and Planning, Fahima Araphat who was transferred to the Ministry of Finance, Budget Affairs and Economic Planning while Minister Ahmed Hemed was transferred to the Ministry of Lands and Planning from the Ministry of Finance and Economic Planning.
Former Minister of Public Health and Water, Abdu Godana Dae was transferred to the Ministry of Public Service and Administration.
The incumbent ministers are Paul Thairu who will continue to hold the post of Minister of Education, Youth Services, Gender, Sports and Community and Anne Gathoni who will continue to serve as Minister of Medical Affairs.
Addressing the public during the swearing-in ceremony, Mr Twaha said he had taken steps to implement the reforms to improve the performance of his government.
Governor Twaha urged the elected officials to work hard so that the people of Lamu can benefit from their performance.
He also warned them against engaging in corruption.
"We have made these changes with the main aim of improving performance and service delivery to our citizens. Be willing to work hard so that Lamu can move forward progressively, "said Mr Twaha.
Content created and supplied by: JNews.KE (via Opera News )