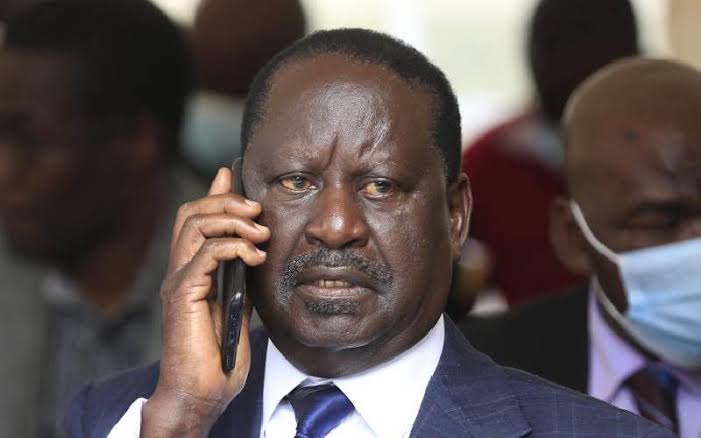 Former Prime Minister Raila Amollo Odinga has disclosed that he is deeply disturbed by the rising cases of mental health in Kenya among the members of the society.
He has noted that the cases are increasing in an alarming manner and hence challenged Kenyans to go for testing and not just let their families and the members of the society differ in silence.
He has noted that most of the Kenyans have been against those suffering by labeling them instead of encouraging them to go and seek treatment.
"Fellow Countrymen and women.I'm deeply concerned and alarmed about the reported increase in numbers of our people battling MENTAL ILLNESS. Instead of ostracizing and labeling those in that lonely corner, let us embrace and encourage them to seek treatment."Former Prime Minister Raila Odinga.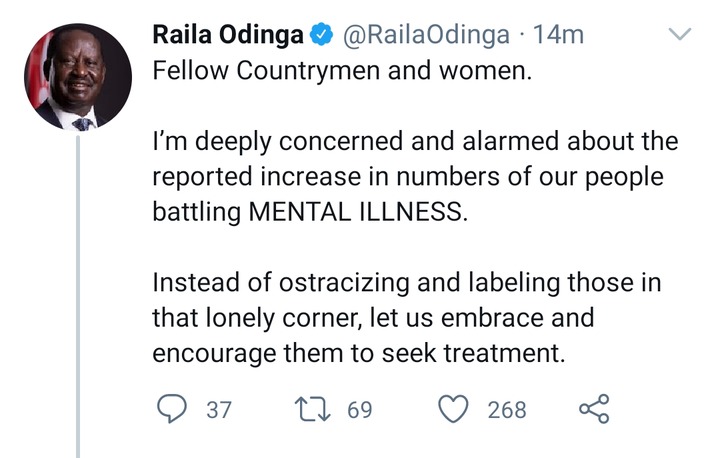 The president Uhuru Kenyatta's handshake partner has since asked Kenyans to take their children fur check up in order for them to start recovering as soon as possible.
"When was the LAST time you checked on your children, friends, colleagues, neighbors, and loved ones?We all need SOMEONE at times...REACH OUT TO SOMEONE TODAY."Raila Amollo Odinga.
This comes at a time when different groups of people have been suffering in silence with most of them ending up committing suicide in the country.
Content created and supplied by: J.M. (via Opera News )