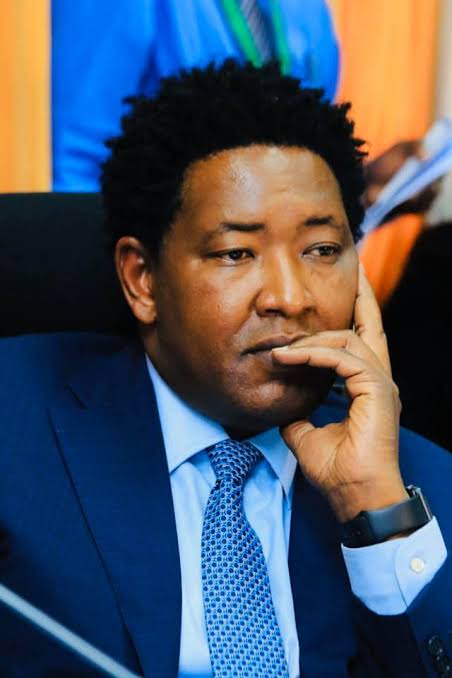 It is barely two days since the launching of the BBI was done at the Bomas of Kenya.
From it's birth to date the BBI has received mixed reactions from different politicians.Some have totally rejected it like the Tangatanga brigade,others accepted it in totality while others promise to accept it after the recommendations made to the proposal are incorporated into it.
Some politicians who have always been vocal and critics of Uhuru's government have relentlessly talked about the BBI like senator Ledama.
It is just a day ago, when he showed signs of declaring his next more and now he reveals something about the BBI.
Ledama said,A good constitution is one that is not written by politicians!We are greedy,selfish and focused on lining our pockets!
But this time round he was blasted by social media users who told him it now appears that he is losing focus as a senator.
Others said,how do you expect politicians not to have a say in it.Then he must be existing in a different planet.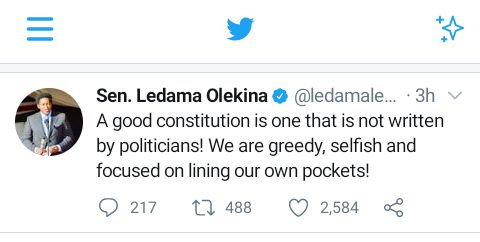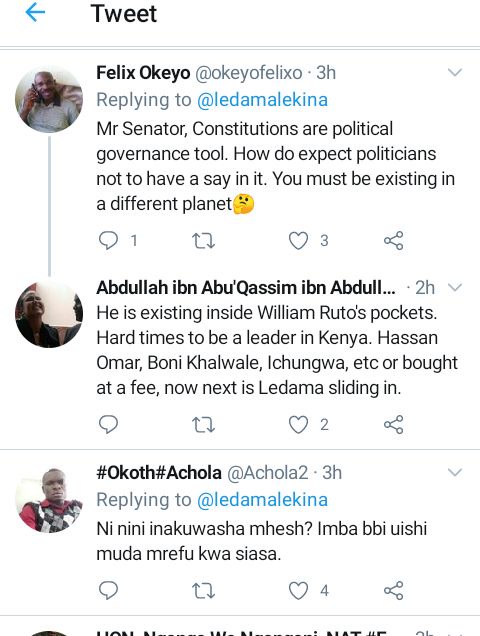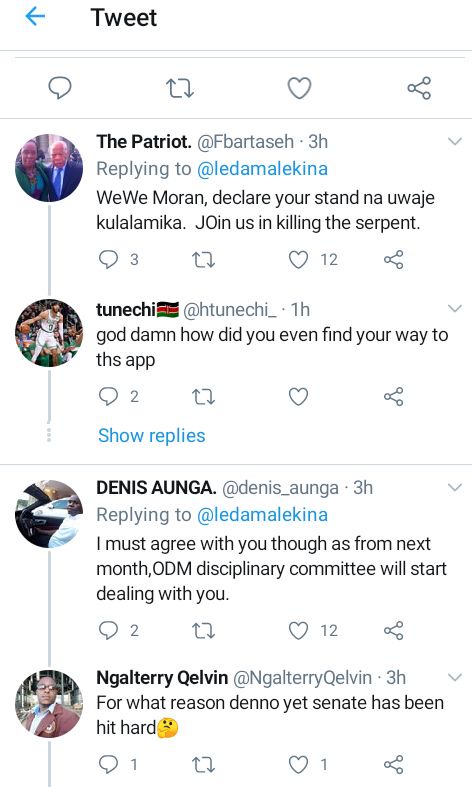 Content created and supplied by: Samatar123 (via Opera News )