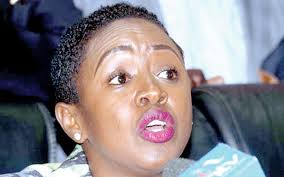 Muranga County Woman Representative Hon Sabina Chege has disclosed the exact reason why Senator Irungu Kangata was expelled from the position of the Senate Majority Whip. The vocal MP dismisses claims that the Senator was dewhipped for writing a letter to President Uhuru Kenyata citing unpopularity of the Building Bridges Initiative.
The Jubilee party de-whipped Irungu Kangata early this week, an action which came just a day after 6 senators expelled for gross misconduct, disrespect and disloyalty to the party leader President Uhuru Kenyatta.
For the Majority Whip, Sabina Chege puts it clear that he was not ousted based on his letter to Uhuru, but for his gross misconduct.
"Kang'ata was not suspended for writing the letter to the head of state, Kang'ata was removed from the position because of his conduct. There's no way you can write a letter to the head of state and then leak it to the media if he meant well," said Sabina Chege.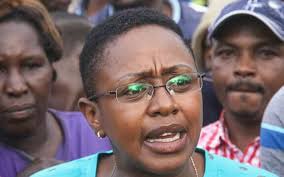 Sabina Chege/Photo Courtesy
The MP said that Kangata as he was entrusted with the position, there was a way he could conduct himself.
"We have not looked at the personal interest, we have gone beyond what is good even for the party and with his position as Majority Chief Whip, there's a way he was supposed to conduct himself," added Chege.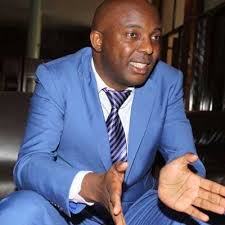 Senator Irungu Kangata/Photo Courtesy
Chege however, said that she had warned Kangata of his defiance and that he had appeared to be rebelling against the head of state. The MP claims that as the Majority leader of the ruling party, Irungu couldn't openly oppose the President and that this has consequently led him lost the seat.
Source: Nairobileo.co.ke
Content created and supplied by: Business_KE (via Opera News )