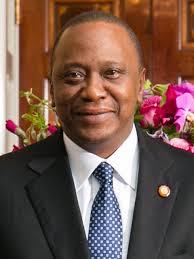 While in Sagana president Uhuru Kenyatta reiterated that he will tell the people who to vote for when 2022 approaches. It's however better that he stops directing the central Kenya who to vote for and allow them to vote for a candidate of their choice.
Already president Uhuru Kenyatta is headed for retirement in 2022. He should therefore avoid meddling in matters 2022 elections and retire honourably as if he supports a candidate this might compromise the peace of the country if the other candidate is defeated.
The president is again the symbol of national unity and should consider working for the people and going for retirement. If he wants central Kenya to negotiate for their cake in the next government then he is late owing he himself has given the region where he comes from a raw deal in matters development as compared to other regions in the country.
Central Kenya should therefore avoid to be misled into supporting a certain candidate but should exercise their Democratic right in 2022 and vote for a candidate of their choice. It's bad for president Uhuru Kenyatta to direct the country on who to vote for in 2022 instead of giving the people time to chose their leader.
Uhuru Kenyatta is the head of state and government. If he supports a certain candidate for presidency he will bitterly antagonise the other and really leave a very divided country. It's for this reasons that president Uhuru Kenyatta should completely desist from giving directions to central Kenya or the country on who to vote for in 2022.
Content created and supplied by: Nyandu (via Opera News )