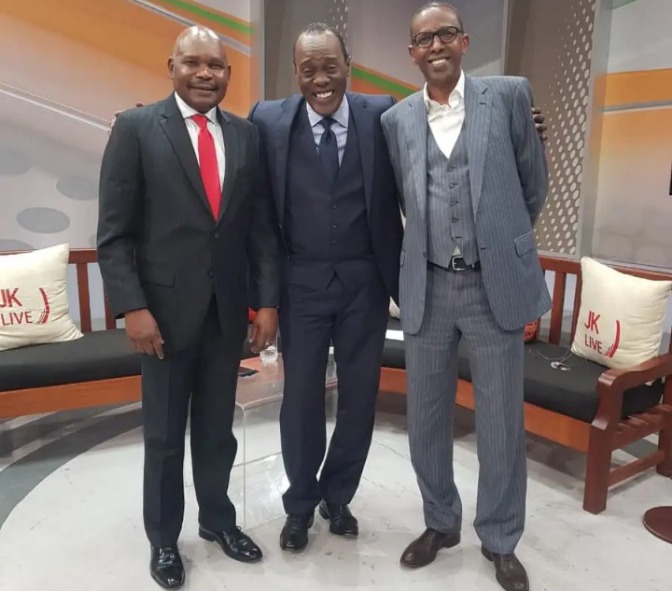 Makua Mutua on twitter has shared news from the New York times that Argentina's President Alberto tested positive for coronavirus despite being vaccinated with Sputnik V vaccine.
Mutua continued by saying that Ahmednasir should beware of the information,Mutua said this since Lawyer Ahmednasir and Donald Kipkorir were the first people in kenya to be vaccinated with Sputnik V vaccine.
This is what he posted on twitter,
Argentina's President tests positive despite SPUTINK V. GM @ahmednasirlaw should beware — https://t.co/rRX8ddSOWN.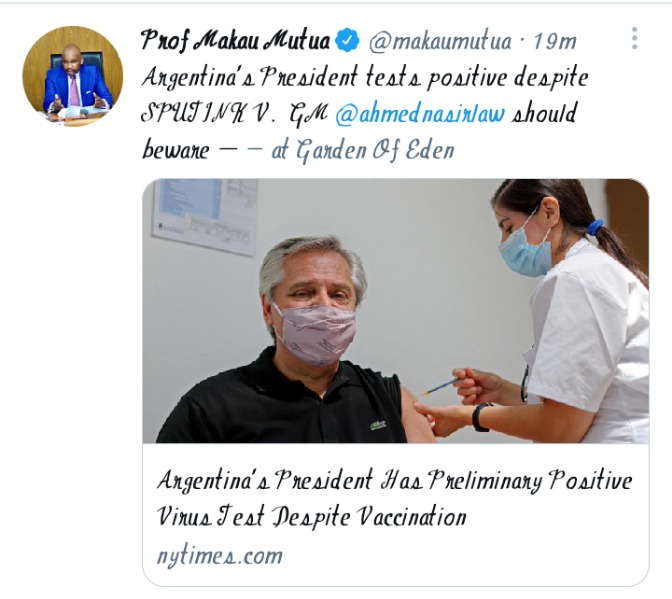 A fan replied saying,"The beauty about modern day generation, is that they have idea about how most of the things work. This prof doesn't have basic knowledge about vaccines."
Another fan replied saying,"SPUTNIK-V is 92% effective so 8 % chance you will get COVID..still it 100% effective against severe illness..."
Another fan replied saying,"What of blood clot death despite vaccination with Astra-Zeneca. Let you learn that vaccines are not treatment are you hysterical."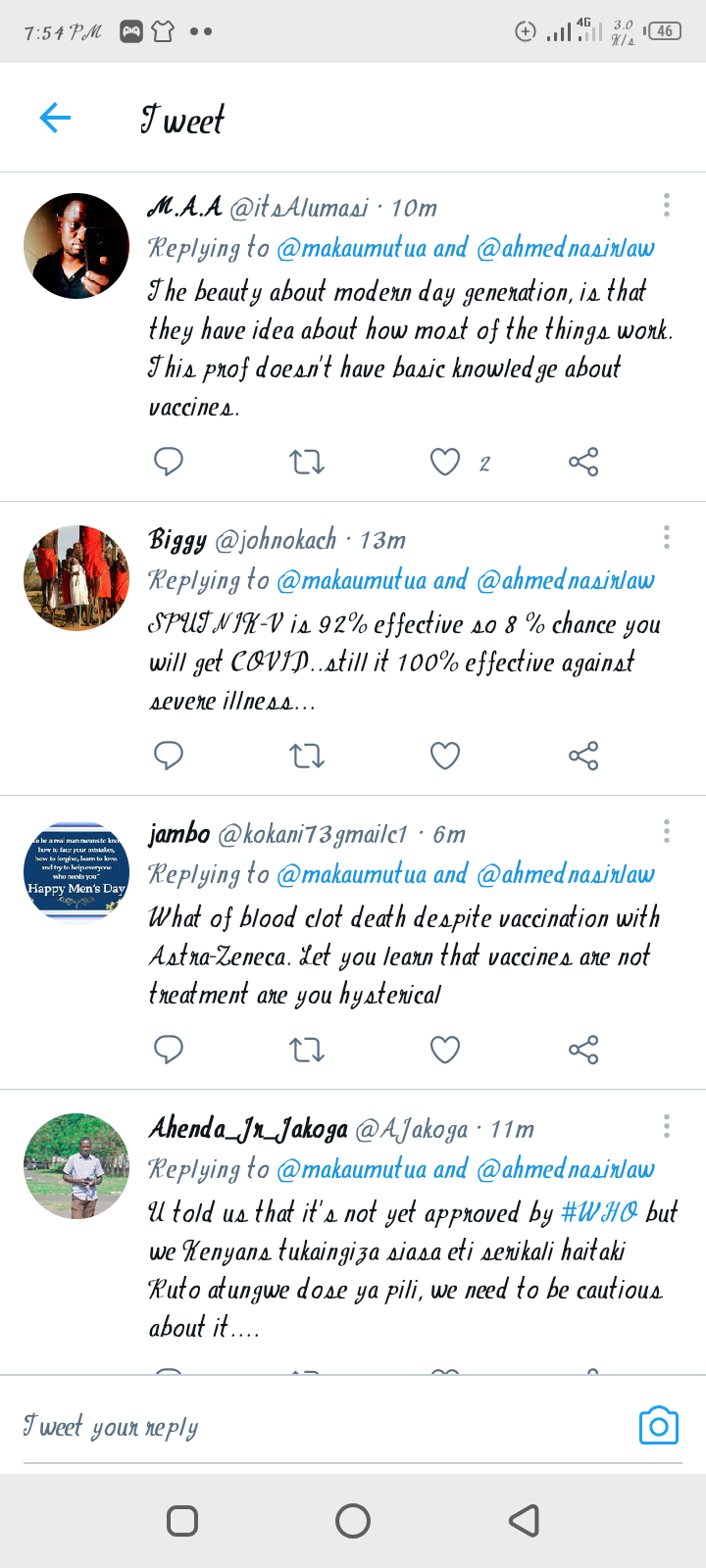 Content created and supplied by: KenyanHotNews (via Opera News )