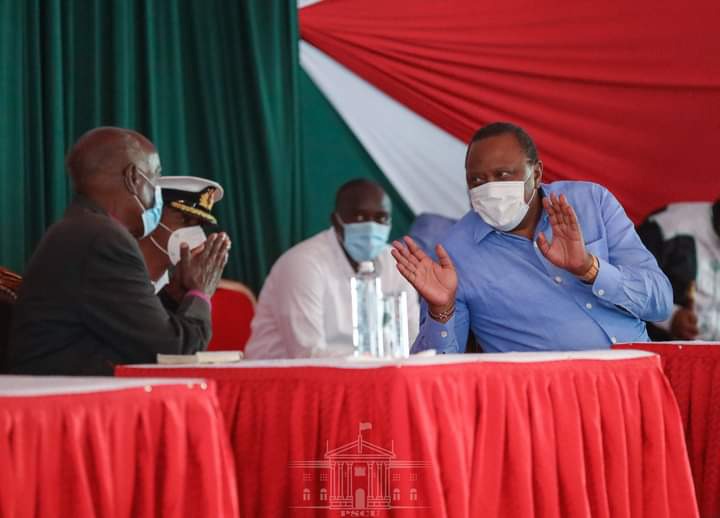 (Photo: President Uhuru Kenyatta during a meeting in Sagana State Lounge)
When most politicians and political analysts thought that the head of state's political strength has gone off, the Commander in Chief has reignited his political mastery following meetings over the weekend.
Unless you still in denial because of the uncomfortable truth, Sagana iii marked the success of 2020 constitutional amendment bill, as well as president Uhuru Kenyatta's return to active politics.
For long, many despised President Uhuru Kenyatta due to his silence not knowing he is among the top politicians with the best strategies in this country.  
The narratives that have been run for close to three years now by BBI opponents bad mouthing the initiative were deconstructed during the Sagana third meeting by only one man, Uhuru Kenyatta.
If I was an aspiring or elected, I would support the president with all might, however despise the president at your own risk.
Content created and supplied by: Citizen_Ke (via Opera News )