Kung'u Karumba was a Kenyan nationalist and freedom fighter. He was also a member of the Kapenguria Six.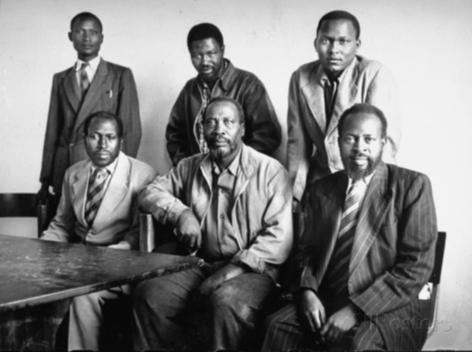 He was a close friend of Kenya's first President Mzee Jomo Kenyatta. Kung'u Karumba, the last of the six, had no appetite for politics. He just wanted to be appointed as District Commissioner.
On June 14, 1974, Kung'u, a businessman left Nairobi in a brand new Toyota Hilux pickup, registration KPW 301 to collect a debt from a woman by the name Margaret. She had taken goods from him and promised to pay later.
On arrival, in Uganda, he was hosted by a Kenyan business couple Ibrahim Mungai and his wife Susan Wamaitha who helped him locate Margaret's retail shop.
When he got to the shop, Margaret snubbed them. Kung'u who had once been jailed with Kenyatta at Kapenguria, decided to report the matter to the police officers.
"Why do you keep coming to me? I will report you to my husband that you are always disturbing me!" Margaret warned.
Karumba was so unshaken that, he walked to her and rebutted: "Forget about your husband: Just look at me well, I am President Kenyatta's brother. If you don't pay my money I'll report this matter to President Idi Amin himself!"
However, Margaret dialed a number and spoke in Luganda: "Nguudi jaree? Bwaja mugambe muita (Is he there? Tell him I am calling him)."
A woman by the name Susan who had accompanied him, advised Kung'u to leave the place before things got out hand.
The following day, a bar maid visited the house where Kung'u had been hosted to inform them about drunk soldiers who were celebrating killing 'Kenyatta's brother' and dumping his body in the Forest called Mbira.
Kungu's remains were not found, he was declared to have died after a mandatory seven years. He was legally proclaimed dead.
Lt Col Juma claimed that President Kenyatta had telephoned President Amin in regard to Karumba's disappearance, and the latter had ordered immediate investigations.
Content created and supplied by: Faithmusyoka (via Opera News )