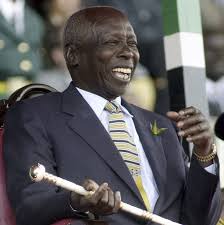 Daniel Toroitich Arap Moi as he was known was the second sitting President of the Republic of Kenya whose leadership went for 24 years. Coming from the kalenjin community of Kenya many knew him as a non tribalistic Man. He took his leadership from the first President of Kenya who was Mzee Jomo Kenyatta after his sudden sudden death.
Mzee Moi was a very generous man as it was seen through his actions. He used to give school going children milk twice every week and no government School missed two receive their supply.
During official governmental occasions, those who attended these events and presented something in front of the president, he gave them a token of appreciation. President Moi also was the one who introduced the freedom of speech in the country that is being enjoyed by people of the press up-to-date. He also made sure that each and every child was in school and this helped so much especially in the rural areas where many people or not so keen in taking children to school.
Content created and supplied by: Flashesofhope (via Opera News )