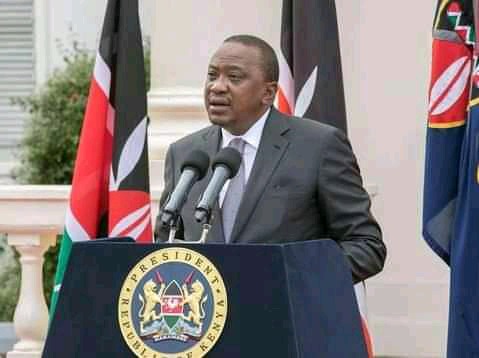 Facebook photos courtesy
President of Kenya Uhuru Kenyatta few weeks ago addressed the Nation concerning Covid 19 pandemics.
Covid 19 pandemic has been a big threat to Kenya and many people's have been affected while others dying due to this virus.
Although the ministry of health have put some strategies in order to control this virus by educating people to wear mask,sanitize and also maintaining social distances. The virus has been spreading day by day killing many people here in Kenya.
Yesterday some officials of ministry of health gave their opinions in that the head of state should lock the country to control this pandemic because the wave has been increasing day by day.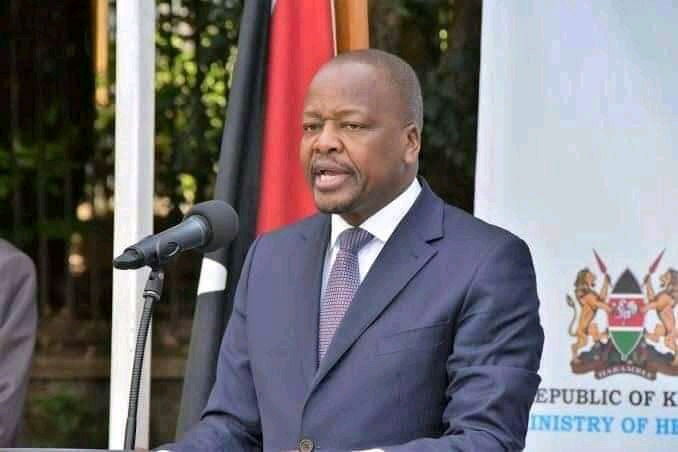 Facebook photos courtesy
And many Kenyans have elicited on different ways concerning that idea of the head of state to lock the country. Many people are urging the president that there is no need to put lock down instead people should know how to control themselves on this pandemic by following all instructions given by ministry of health on controlling this pandemic.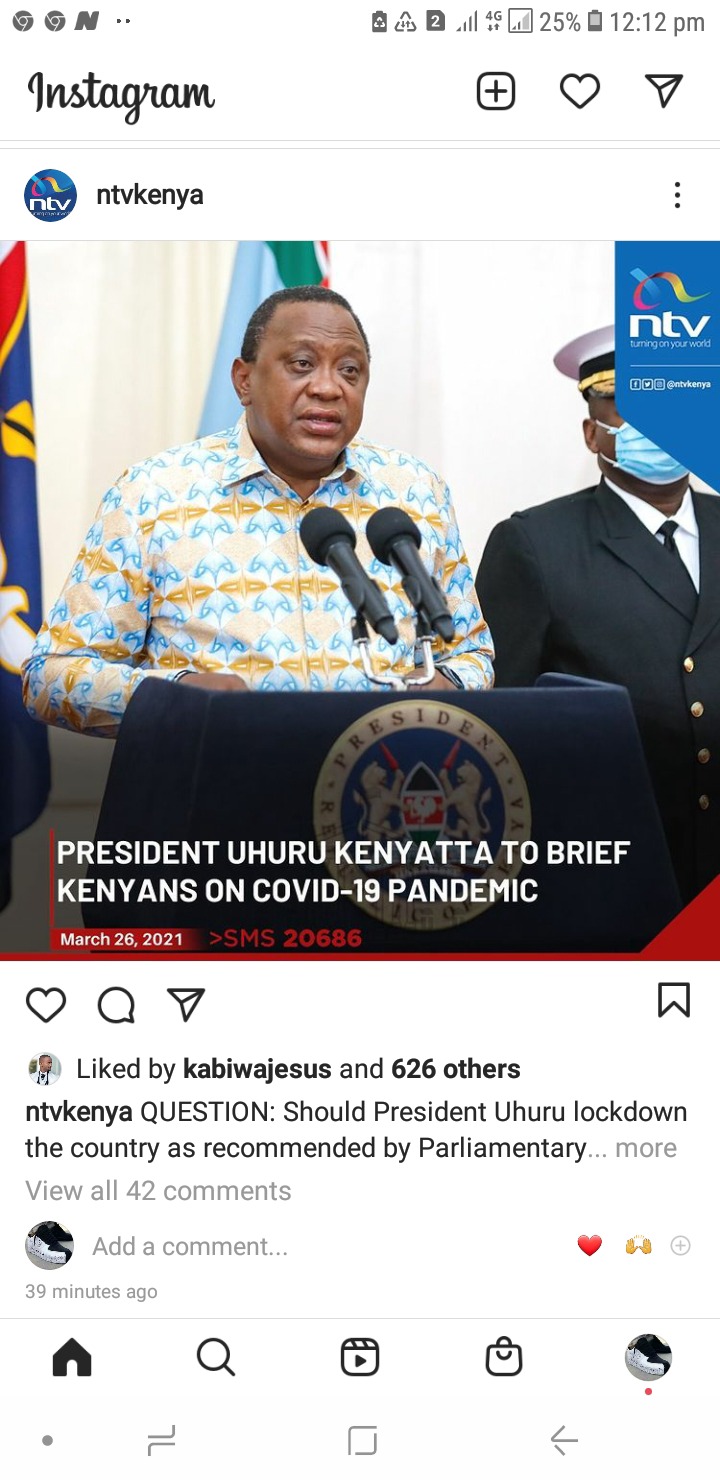 Kenyans reactions,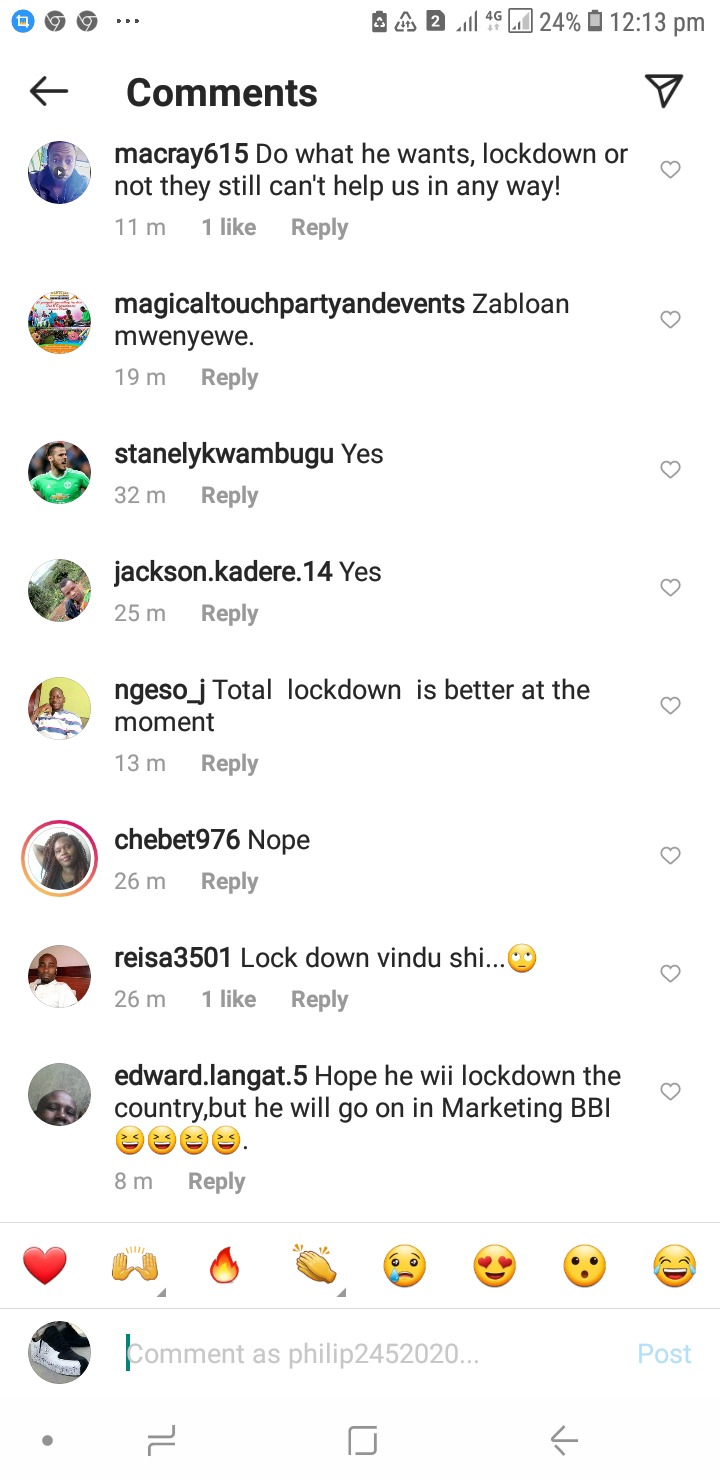 People's should learn how to control themselves on this pandemic by adhering and following instructions given by the ministry of health.
Do you think there is need for the head of state to put lockdown in Kenya?.
Like,share and comment.
Content created and supplied by: Selvy (via Opera News )